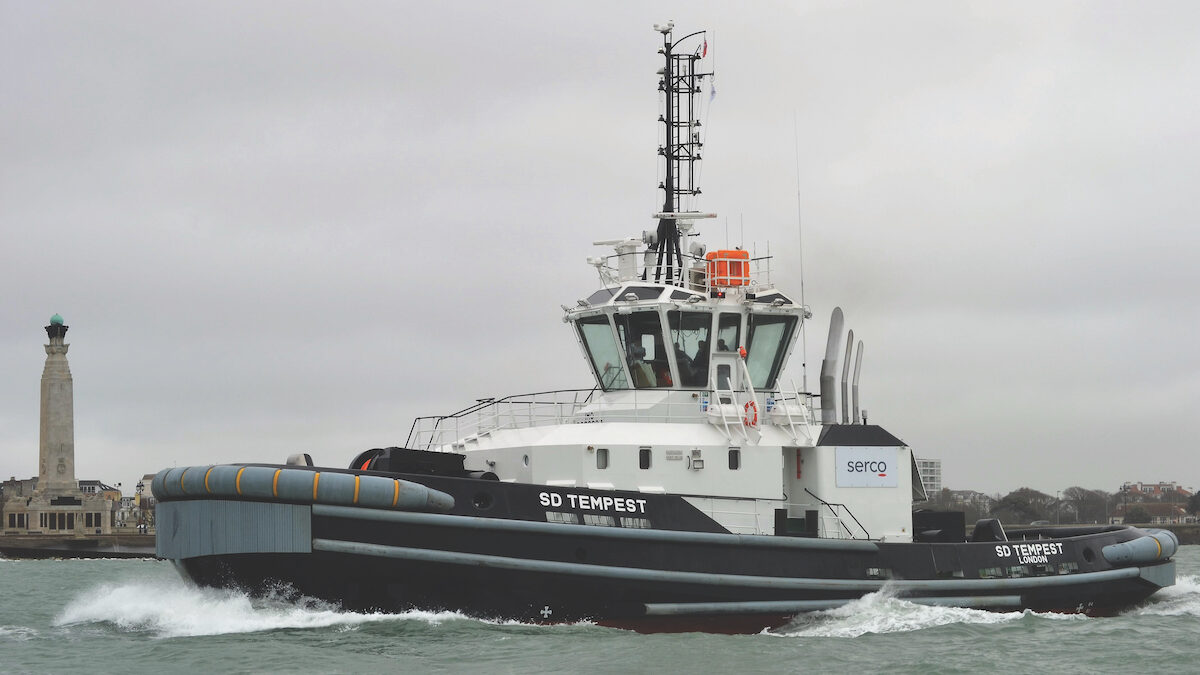 Vanguard's managing editor, Marcello Sukhdeo sat down with Serco Canada Marine's general manager, Russell Peters to talk about the company's homegrown capabilities in naval design and engineering and to discuss how the company is growing to serve Canada's maritime community.
Vanguard: Russ, it's great to speak with you. I believe the last time we spoke; you were working as the GM for Alion Science and Technology here in Canada. Can you tell us about how Alion Canada came to be Serco Canada Marine?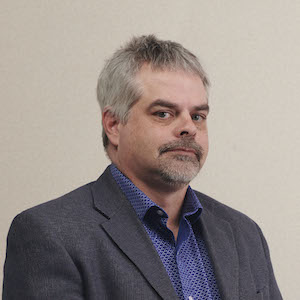 Peters: Absolutely. Thanks, Marcello. Serco's acquisition of Alion's Naval Systems Business unit, including Alion Canada (collectively 'NSBU') happened almost exactly 1 year ago, in August 2019. And so far, so good. The capabilities brought to bear on both sides are proving to be incredibly complementary. Combining Alion's capabilities as a leading provider of naval ship design and engineering services with Serco's existing strengths in shipboard, shore and systems installation and in-service support services means Serco can now offer the full spectrum of services required to design, integrate and support critical maritime platforms. For Serco Canada Marine, this means incredible global reach back, additional capacity and new opportunities to leverage its homegrown capabilities in naval ship and submarine design and engineering services.
Vanguard: Given the acquisition, how would you describe the core capabilities of Serco Canada Marine?
Peters: There's no doubt that Serco Canada Marine (formerly Alion Canada) is best known for its extensive capabilities in naval design and engineering – expertise the company acquired and subsequently grew to support Canada's National Shipbuilding Strategy. As the design agent on the Royal Canadian Navy's Joint Support Ship (JSS) program, for instance, the company is providing design support that ranges from functional to detailed production design. Serco's marine capabilities, however, extend well beyond design and engineering to include integrated logistics support and in-service-support services more broadly – the goal being to offer the full spectrum of services required to design, integrate and support Canada's maritime platforms from Canada, using Canadian talent.
Vanguard: Given the fact that many Canadians will know Serco (in Canada) as a provider of professional, and management services, what is it that you would like them to know about the company's pedigree in the maritime domain?
Peters: That's a great question, Marcello. While Serco is in fact a public services expert that specializes in the delivery of all kinds of essential public services all over the world, its pedigree in the maritime domain specifically, is second to none. Nearly a third of Serco's global revenue results are from serving defence customers – the majority of which are naval.
In North America, the United States Navy is our largest single customer. In fact, Serco has touched almost every US Navy ship program in the last 40 years. We have a team of over 1000 engineers (spread out across the US and Canada) supporting 164 ships and submarines. Currently, we support the DDG 51 Destroyer program and Team Submarine. We provide lifecycle sustainment support to the large-deck amphibious warfare ship programs and support a variety of C4ISR needs for Naval Engineering Command.
In the UK, Serco delivers the full spectrum of marine services to the Royal Navy, which includes tug, towage services, fueling, and ammunition functions, specialist training, out of port, and harbour master support. It's a 15 year and £1 billion private finance initiative that boasts a 99.9% success rate.
In Australia, our team has designed, built, and now manages over 1,000 defence and government assets. We also provide the commercial crews to efficiently operate 125 vessels for the Australian Navy. Recently and perhaps most relevant to Canadian readers is our work on Australia's new ice breaker, the RSV Nuyina. Serco primed the design and build and will now operate and maintain the Nuyina – a state-of-the-art, 24,000 tonne, 160-foot ship that will provide Australia with safe unprecedented and extended access to Antarctica.
These are just a few examples that help profile Serco's prowess in the maritime domain, but suffice to say, Serco is one of the largest and most capable maritime companies in the world.
Vanguard: Given the extent of Serco's experience in the maritime domain, how is Serco Canada Marine positioned to support the Royal Canadian Navy as well as the Canadian Coast Guard in its ongoing initiatives?
Peters: In Canada, we're focused on building Canadian talent and expertise. We're looking to stay in lockstep with Canada as it works to build a sustainable shipbuilding industry. For Serco, this means building expertise in-country and answering Canada's call for high value jobs and increased economic benefit for it defence dollars. It means cultivating the next generation of Canadian Naval Engineers through things like skills development and training and investment into local post-secondary programming. By making a concerted effort to build in-country expertise, while still leveraging Serco's global experience, we hope to serve Canada's maritime community in a number of ways.
To name a few, we want to continue providing design and engineering support to the RCN's JSS, as well as Canada's existing Halifax-Class Fleet. We want to leverage our role as Tier 0 designer on the Canadian Coast Guard's new Offshore Fisheries Science Vessel (OFSV) and as the Prime for the RSV Nuyina program in order to serve on future Canadian Coast Guard programs, including icebreakers. We would like to leverage our global expertise and Canadian based capability as a leading warship designer to serve the RCN on the Canadian Surface Combatant (CSC) program, in some capacity, as well as our submarine in-service-support pedigree to compete on the Victoria Class In-Service Support II program.
By working across our global teams, and investing in our Canadian workforce, we believe we are positioned to play a key role in Canada's ship building program for years to come.
Vanguard: How does Serco Canada Marine intend to draw upon Serco's global capability in its ongoing and future maritime pursuits?
Peters: Serco, as a whole, is approaching markets with a global perspective. This strategy allows Serco's marine divisions to leverage relevant experience as required. For Canada, this means two things: 1. New opportunities to export Canadian expertise and 2. Access to deep, highly sought-after global experience that can help position the company in upcoming Canadian programs.
Serco's experience in designing and building Australia's new icebreaker, is a perfect example of point number two. The company's experience in this leading-edge venture provides us with superior credentials that we can easily leverage to support Canada's icebreaker program.
But, it's not only about reach-back. After years of investment in our Canadian capabilities, our Serco Canada Marine team is now exporting Canadian skills. Most recently, Canadian resources participated in the design of the RV INVESTIGATOR for the Commonwealth Science Independent Research Organization (CSIRO). Deployed on operations in the Antarctic for three seasons to date, we believe this is one of the most capable research ships and a notable example of how Serco Canada Marine's Canadian expertise is sought after around the world.
Vanguard: How important is it that Serco develop Canadian talent?
Peters: History illustrates the importance of developing Canadian talent. Over the years, Canada has seen a significant amount of the Navy's design work sent offshore – in some cases, unnecessarily. Serco wants to be part of the solution in building in-country capability. As a company, we take a Canada-first approach. We work hard to attract, recruit and hire some of the country's best talent. We actively invest in skills-development and training through some of Canada's leading post-secondary institutions and we support technology development through investment in up and coming Canadian small businesses. As a company, we believe all of this effort is essential in building a sustainable shipbuilding industry. And at the end of the day, we hope it helps make us a viable, if not, preferred alternative to our competition south of the border.
Vanguard: Russ, thank you for your time today. I've enjoyed learning about Serco's capabilities in the maritime space, as well as the company's ambitions in Canada.
Peters: Thank you Marcello. For more information about Serco's capabilities in Canada you can visit our website at: www. Serco.com/na/canada. I would also encourage readers to check out the interview series recently launched by Serco's own, Jason Reid. Jason is "travelling the globe" so to speak, interviewing some of Serco's finest. The interviews are hosted on Jason's personal LinkedIn page and reflect the diverse nature of Serco's capabilities in the maritime domain.
Related posts