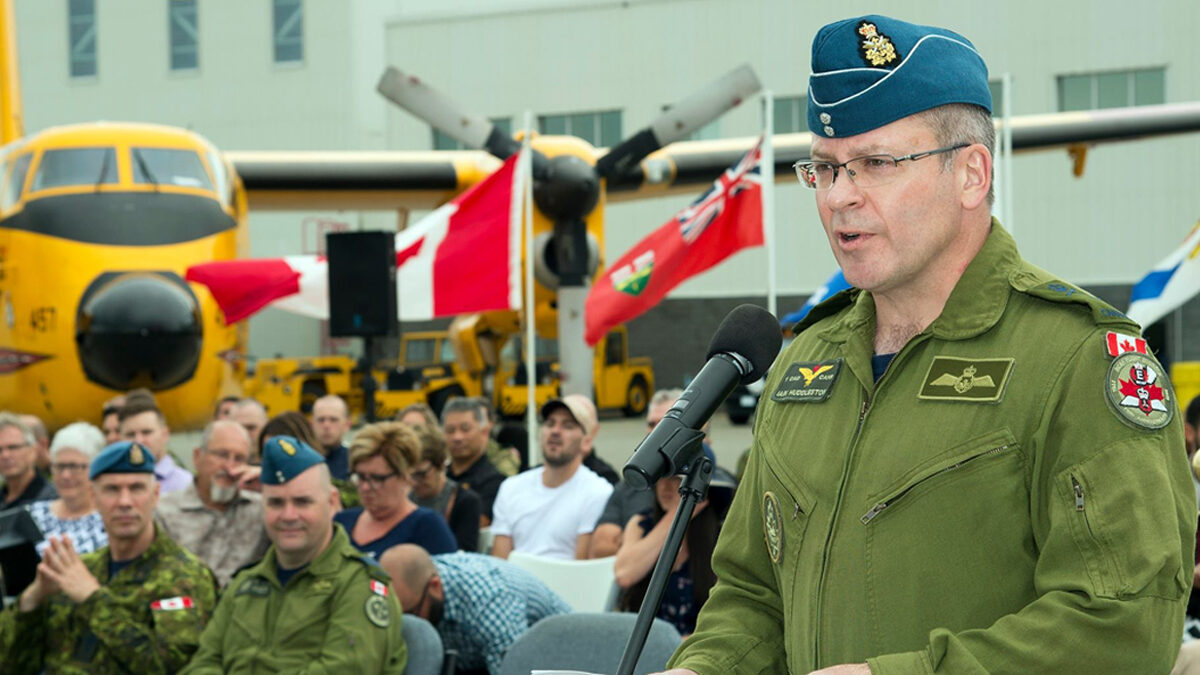 At 17 Wing/CFB Winnipeg on July 7th, Major-General Eric Kenny handed over command of 1 Canadian Air Division, Canadian NORAD Region, Joint Force Air Component and Search and Rescue Region Trenton to Major-General Iain Huddleston.
The ceremony, which was held at the Billy Bishop Building, was attended by General Glen D. VanHerck, Commander North American Aerospace Defense Command, Lieutenant-General Al Meinzinger, Commander, Royal Canadian Air Force (RCAF), and Vice-Admiral Bob Auchterlonie, Commander, Canadian Joint Operations Command.
"As the commander of Canadian NORAD Region, Major-General Kenny led a bi-national team of Canadian and U.S. military and civilian professionals who worked tirelessly to credibly deter potential adversaries while also advancing continental defense for North America," said General VanHerck. "Major-General Kenny has been an exemplary representative of Canada's Armed Forces and of NORAD as a whole. I look forward to Major-General Huddleston's leadership as we continue the important work of defending our nations."
Major General Huddleston is a veteran of both the Canadian and British air forces, having flown both CP-140 Aurora long-range patrol aircraft and Royal Air Force Nimrod MR2s. Amongst his many achievements, he was most recently Chief of Staff at the Canadian Joint Operations Command in Ottawa. He is also a former commander of the RCAF's 429 Transport Squadron, and was at the helm when the squadron first began operating the CC-177 Globemaster heavy-lift aircraft. He deployed to Afghanistan in 2011 as the Kandahar Airfield NATO plans officer.
"…I have no doubt the next few years will be busy, but I look forward to working with the entire 1 Canadian Air Division enterprise and our allies in order to be there for Canada, Canadians, and our fellow members of the Canadian Armed Forces, through the generation and employment of agile and integrated airpower," commented MGen Huddleston.
Related posts