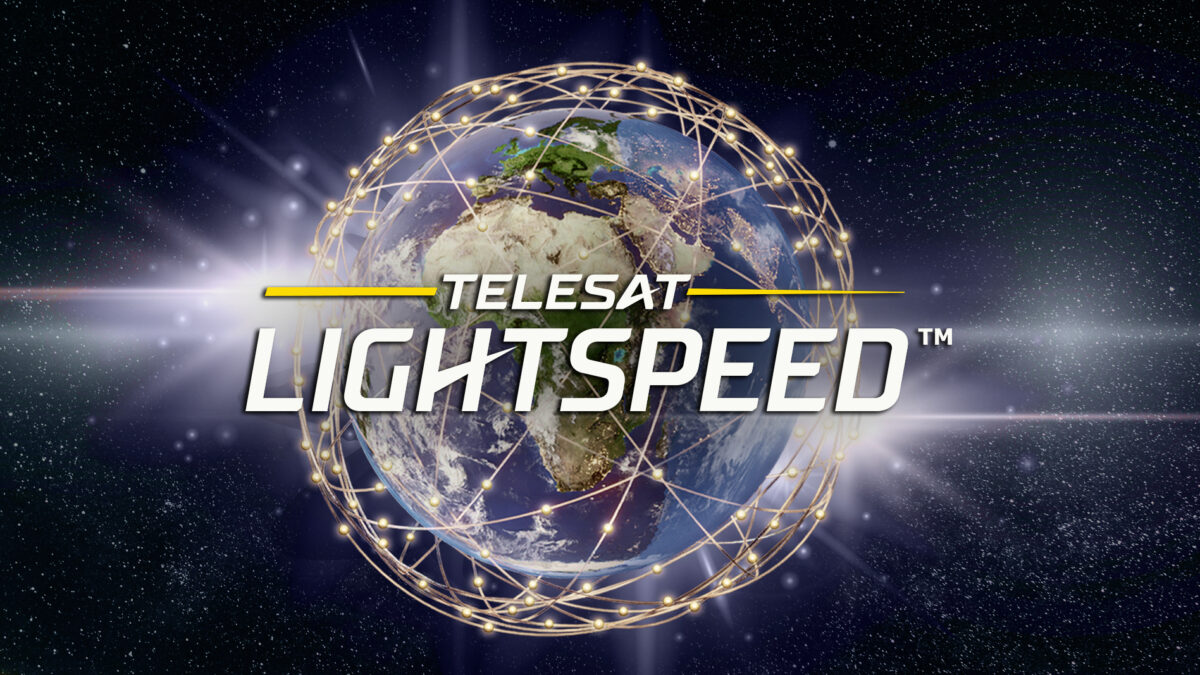 MDA Ltd., renowned for its advanced technology and services in the rapidly expanding global space sector, has announced its selection as the primary contractor for Telesat's ground breaking Low Earth Orbit (LEO) satellite constellation called Telesat Lightspeed. This revolutionary global network, set to provide improved digital connectivity to both Canadians and customers worldwide, marks a significant milestone. The contract, valued at around $2.1 billion, stands as the largest in MDA's history. It encompasses the entire process from design and manufacturing to assembly and testing of 198 satellites. Moreover, Telesat retains the option to acquire an additional 100 satellites.
This achievement adds to MDA's recent successes, as it secures the second prime satellite contract for a LEO constellation in less than a year and a half. These accomplishments underscore the results of MDA's strategic approach and investments, positioning the company to leverage the surging global demand for satellite services in communication and various other domains.
"We're pleased to partner with Telesat to use the combined world-leading talent and technology of our teams to bring the Telesat Lightspeed mission to life. Our ability to leverage MDA's strategic investments in our new digital satellite product portfolio and advanced manufacturing capability to deliver significant cost and schedule benefits to Telesat Lightspeed is another tangible example of how we are strengthening and securing MDA's position at the heart of the rapidly growing global LEO constellation and satellite systems market," explained Mike Greenley, CEO of MDA.
MDA's cutting-edge satellite manufacturing facilities in Montreal will serve as the site for constructing, assembling, and testing the Telesat Lightspeed satellites. These facilities incorporate Industry 5.0 methodologies, incorporating artificial intelligence, automation, collaborative robots, augmented reality, and highly skilled assembly personnel. These technologies enable MDA to meet the accelerated production rates necessary for non-geostationary orbit (NGSO) satellite systems, which differ from traditional geostationary satellites. This partnership also sees Telesat becoming the inaugural customer for MDA's newly introduced software-defined digital satellite product line.
"We are excited to be moving forward on the Telesat Lightspeed program with MDA in an expanded role that enables us to leverage MDA's innovative and advanced digital satellite products and real-world experience as a satellite prime for LEO programs," expressed Dan Goldberg, President and CEO of Telesat. "MDA's next-generation on-board processor and direct radiating array antennas with digital beamforming roughly triples the number of beams per satellite. This will enable us to achieve significant cost improvements and network efficiency, including better link performance and greater flexibility in geographic coverage. With program funding now in place and MDA selected as the satellite prime contractor, we look forward to making Telesat Lightspeed a reality and delivering unparalleled high capacity, secure, resilient and affordable broadband connectivity everywhere in the world."
In response to the increasing demand stemming from the transition from analog to digital satellite technologies, MDA is introducing a fresh line of software-defined digital satellite products to the market. This comprehensive portfolio includes an array of modular digital products and components designed for space-based communication solutions. The advanced high-volume manufacturing capabilities accompanying this line have the potential to produce two satellites daily, leading to significantly reduced production costs and timelines. MDA plans to unveil its software-defined digital satellite product line during the World Satellite Business Week in September.
The Telesat Lightspeed contract will be integrated into MDA's backlog in the third quarter of the 2023 fiscal year.
"As a global leader in the new space economy, Canada is proud to see two domestic champions join forces on this flagship Canadian program to create high-skilled jobs and support cutting-edge innovation in the telecom industry, helping unlock economic and social opportunities in Canada's rural and remote communities," said the Honourable François-Philippe Champagne, Minister of Innovation, Science and Industry. "Canada remains a strong supporter of Telesat Lightspeed and will continue to help solve some of the most pressing challenges we face here on Earth, from bridging the digital divide, to health, climate change, national security, and more."
Related posts