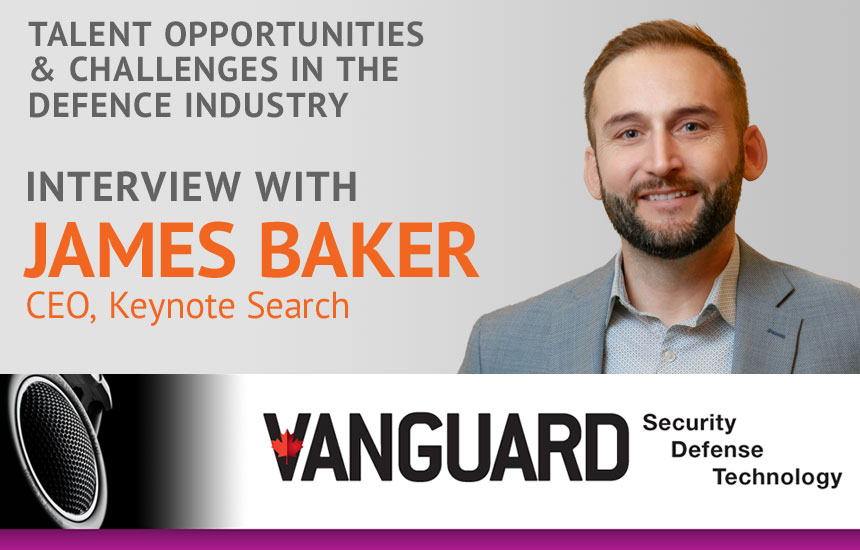 Talent Opportunities & Challenges in the Defence Industry
Vanguard Staff, May 5, 2022
1 min

read
1539
In this episode of Vanguard Radio, J. Richard Jones speaks with James Baker, CEO of Keynote Search, a full-service search and recruitment firm with a unique 12-month success guarantee. Keynote has a particular focus on the aerospace, technology, non-profit, and financial services sectors within Canada. In their discussion, Mr. Baker pinpoints the unique challenges for both employers and employees in the current employment climate. He also touches on the strong competitiveness being seen between employers now and highlights how COVID has impacted employment and the way we think about work, including working hours, incentives, remote work, and equity.
Also in this episode:
Discover the biggest pressures on the talent sector
Learn about successful tactics for attracting and retaining talent
Equity, diversity, and inclusion (EDI) considerations in the defence industry
Labour market forecast
What sets Keynote Search apart from other search firms?
Related posts