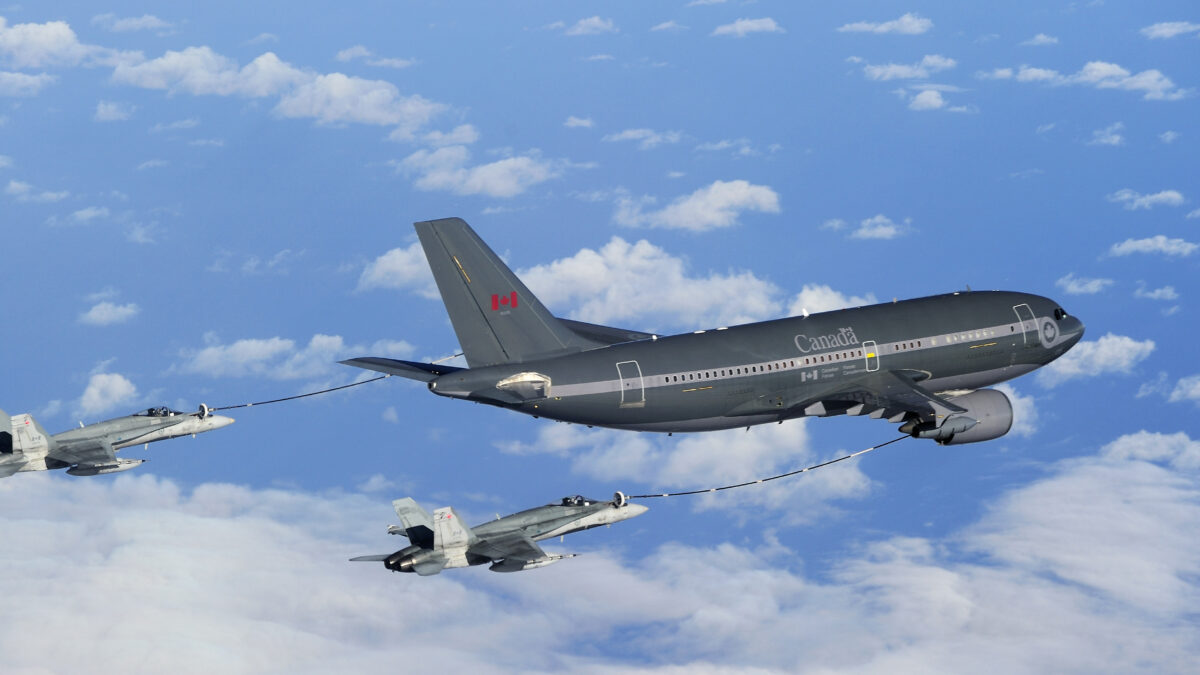 L3Harris: Canada's Aircraft Sustainment Champion
Vanguard Staff, October 15, 2022
6 min

read
2083
A Rich and On-going Legacy in Canadian Aviation
With a 75-year legacy of supporting the Royal Canadian Air Force (RCAF), L3Harris is known for excellence across the full spectrum of Sustainment, or In-Service Support (ISS), from fleet management and Integrated Logistics Support to aircraft engineering and Maintenance, Repair and Overhaul services.
Driven by a culture of innovation, commitment, and continuous improvement, L3Harris has evolved to become Canada's premier aircraft sustainment integrator for military systems, including fighter, transport, helicopter and trainer aircraft.  It provides crucial support on many of the RCAF's major fleets, including the CF-18 Hornet, CC-150 Polaris, CT-114 Tutor (Snowbirds), CH-147F Chinook, CH-148 Cyclone and CP-140 Aurora.  L3Harris also employs more than 250 specialized and highly experienced personnel embedded within RCAF squadrons across Canada and Weapon System Management organizations in National Defence Headquarters. L3Harris employees work shoulder-to-shoulder every day with RCAF personnel to help maintain operational readiness in support of Canada's defence mandate.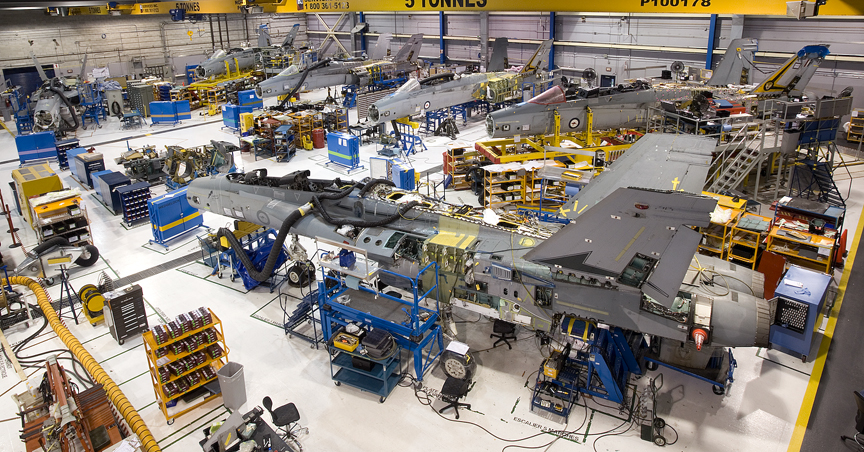 "It's a privilege for us at L3Harris to serve the RCAF every day and help the men and women of the Air Force complete their important mission," said Ugo Paniconi, General Manager, L3Harris, in Mirabel. "We have a proud heritage and long history of partnership with the Air Force. If you look across our current business, I think you will be impressed with the breadth and scope of the support we offer – both today and into the future."
That dependable level of expert support is a hallmark of this company. With embedded values that include flawless execution, an unwavering customer focus, an emphasis on strategic partnership and a commitment to innovation – L3Harris is growing on that bedrock of success.
Canada's Fighter Centre of Excellence
L3Harris is recognized globally as a centre of excellence for F/A-18 Hornet maintenance and engineering.  As Canada's partner for over 35 years, its work has resulted in more than 20 years of structural life extension and avionics systems upgrades that have allowed the fleet to remain operationally effective.  However, L3Harris has not relied only on business at home.  It has leveraged the investments by Canada to win additional F/A-18 engineering and depot maintenance work with many other international Hornet users, including Australia, Switzerland, Finland, Spain, and the U.S. L3Harris, in Mirabel, serves as an alternate fighter aircraft depot for the U.S. Navy and U.S. Marine Corps.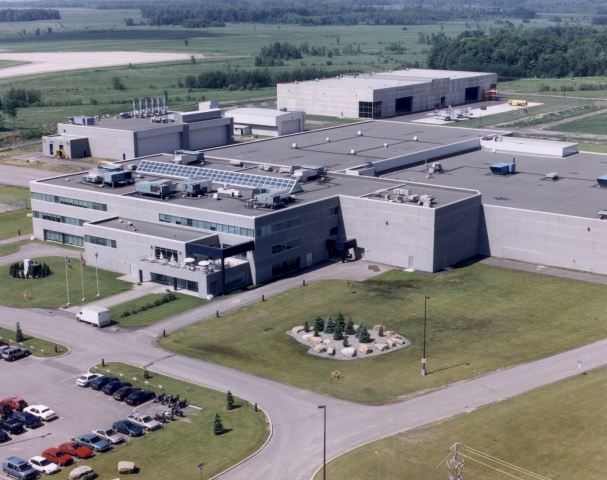 L3Harris continues to support Canada through the next phase of CF-18 life extension with the Hornet Extension Program (HEP) and the Interim Fighter Capability Project (IFCP), where they are using detailed knowledge of Royal Australian Air Force (RAAF) Legacy F/A-18 aircraft to baseline and transition them into the Canadian fleet.
With an unparalleled level of knowledge and skills on fighter aircraft, L3Harris has become a strategic asset for Canada and a competitive industry leader on the international market.
L3Harris is More than Just Fighters
L3Harris is the Original Equipment Manufacturer (OEM) of the CT-114 Tutor, Canada's former pilot trainer and now the aircraft used by Canada's iconic Snowbirds Air Demonstration Squadron.  Recently designed and in the process of prototyping is a new glass cockpit for the venerable Tutor.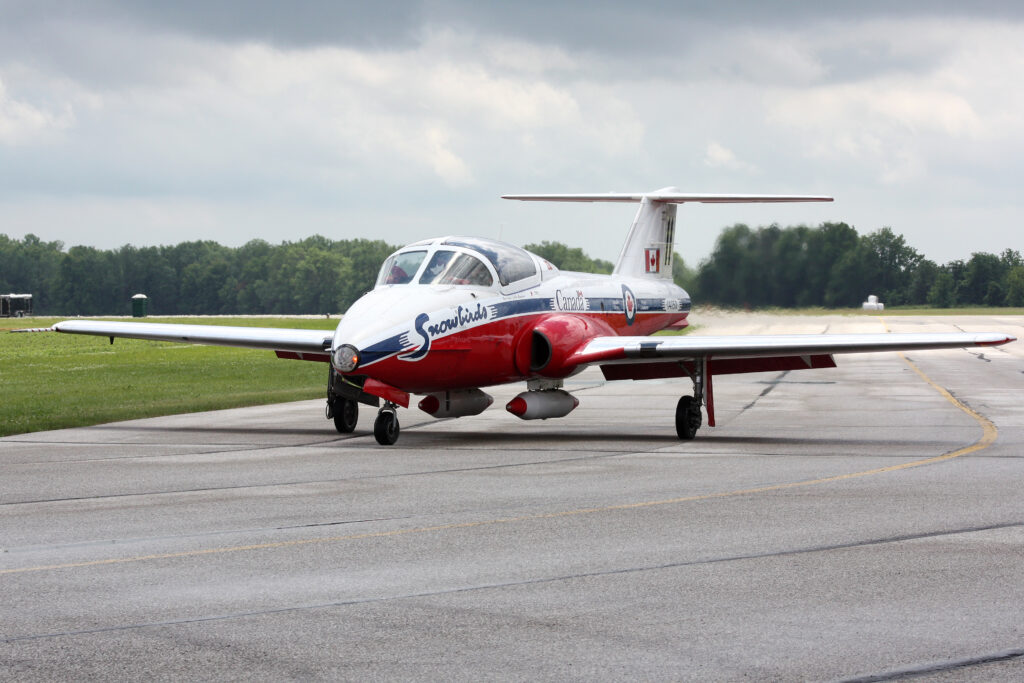 L3Harris is also the fleet manager and ISS lead for Canada's CC-150 Polaris aircraft, which the government uses as a tanker for air-to-air refuelling and a passenger/cargo transport capability, including VVIP transport. Working closely with the RCAF and the aircraft OEM, Airbus, L3Harris has successfully maintained impressive operational availability rates, both at home and deployed, for this strategic asset. They play a leading role in keeping the avionics and systems on board the aircraft operationally relevant.
In addition, L3Harris provides the sustainment for Canada's CP-140 Aurora maritime patrol aircraft avionics, systems, and software, ensuring this strategic capability remains operationally effective and available.
It Really is All About the People
L3Harris is home to a passionate, committed, and skilled workforce of engineers, technicians and support staff.  Over the years, they have successfully leveraged capabilities to create and sustain over 1,100 high-technology jobs at 13 different operating centers across Canada. With over 350 engineers and technologists, L3Harris has established the largest non-OEM aerospace engineering team in Canada, offering an exceptional range of engineering skills under one roof to support the full range of customer requirements, from small to highly complex projects.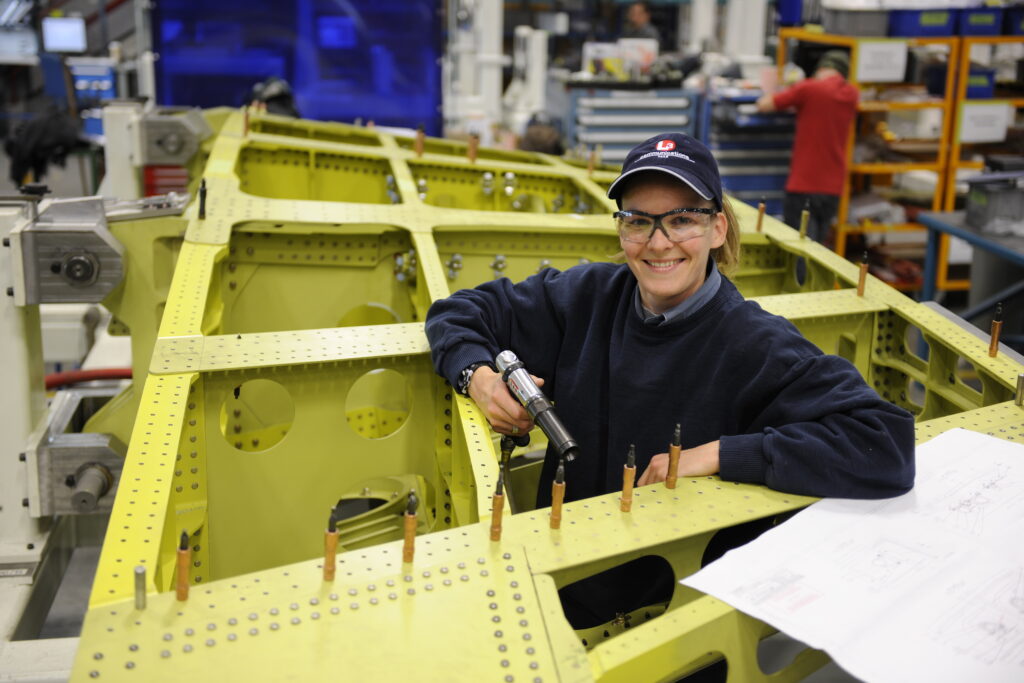 Its aircraft modification facility located in one of the world's largest aerospace clusters, thus providing it with an extensive industrial network of suppliers, partners and recruiting sources.
"L3Harris is a really great place to work, not only because of our exciting Defence mandate, technology and use of innovation, but also because we are committed to employee engagement, diversity and inclusion," Paniconi added.
Ready for the Next Generation
The RCAF is heading towards a very exciting future as it recapitalizes many of its major fleets to introduce new, leading capabilities. L3Harris sees its significant partnership with the RCAF not only continuing, but growing, as its proven capabilities are leveraged to support these new fleets.
A perfect example is Canada's Future Fighter Capability (FFCP) project, where the government is in final negotiations to acquire F-35 aircraft.  With L3Harris' pedigree on Fighter aircraft sustainment and its position as Canada's only Fighter Centre of Excellence, Canada would be well served to select L3Harris as its partner to set-up and run an F-35 airframe depot.  This national capability will help secure Canada's sovereignty, but also put Canadian industry in a position to tap into the massive U.S. F-35 market as a North American airframe depot, thus creating hundreds of high-value jobs for Canadians.  L3Harris represents Canada's best chance for success to secure this lucrative opportunity and recoup its investment.
Paniconi added, "The F-35 clearly represents the best option for Canada, and we are thrilled to have an agreement with the OEM to ensure our leading capabilities will be there to continue serving Canada's future fighter community."
L3Harris is also targeting an opportunity with Canada's Future Aircrew Training program, as a Tier 1 subcontractor on the Babcock Leonardo Canadian Aircrew Training (BLCAT) team, to provide its leading ISS expertise across all fleets of training aircraft. BLCAT has built an impressive pan-Canadian team for this program, including significant opportunities for indigenous-owned and small enterprises in Western Canada.
In addition, Canada will replace the aging CC-150 fleet with the Airbus A330 MRTT aircraft for its Strategic Tanker Transport Capability project. Pointing to over ten years of successfully maintaining and preparing the CC-150s for a wide range of missions, both at home and deployed, L3Harris is the best qualified to continue to deliver the mission availability the RCAF demands.
"L3Harris has an excellent, long-standing and successful relationship with Airbus, Canada, DND and the RCAF," Paniconi told Vanguard. "Based on our record of service, we believe we are the best and lowest risk partner to support Airbus in its effort to introduce the A330 MRTT into Canada."
An Impressive Legacy and Even More Exciting Future
L3Harris is extremely proud of its successful history and is excited about future opportunities. While the company is firmly focused on what lies ahead, it remains true to its purpose: to enable the critical RCAF mission through the delivery of stellar integrated support solutions with the never-ending pursuit of innovation.
L3Harris is honored to be the ISS provider on so many vital aircraft fleets and it stands ready to support the RCAF with its homegrown talent base and impressive capability, continuing its rich legacy of aircraft sustainment in Canada.
Related posts