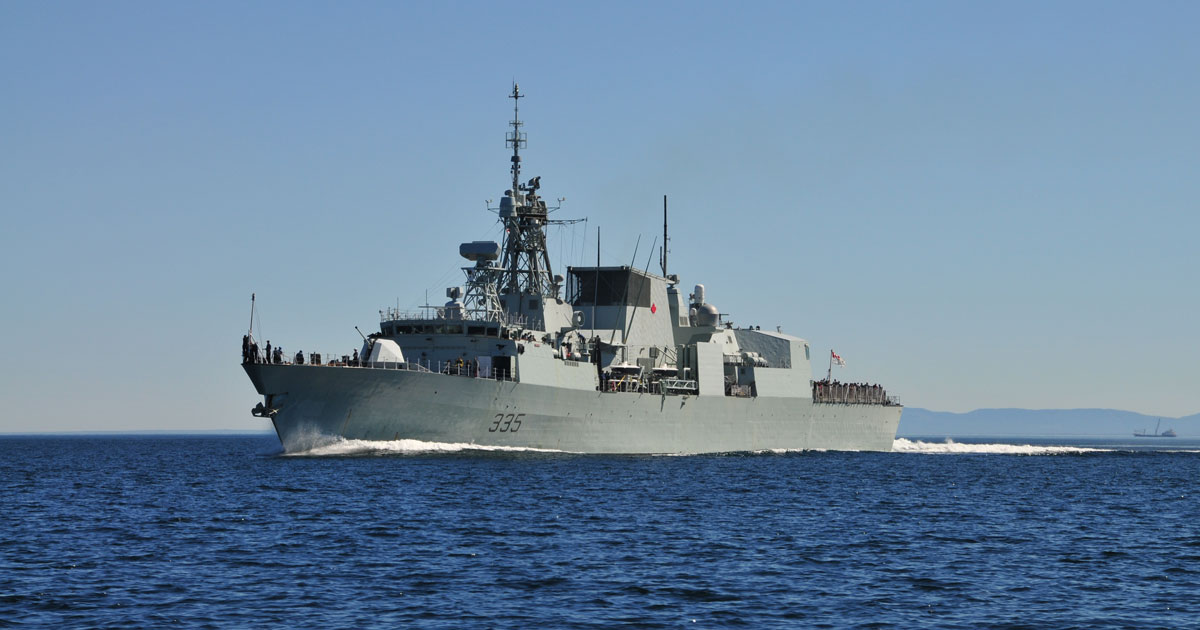 L3 MAPPS Inc. awarded in-service support contract for IPMS of the Halifax-Class frigates
Marcello Sukhdeo, June 30, 2021
1 min

read
2689
Defence Minister Harjit S. Sajjan announced today an in-service support contract with L3 MAPPS Inc. of Montreal, Quebec, for the Integrated Platform Management System (IPMS) of the Halifax-class frigates. This contract, with an initial value of $24.5 million (including taxes) and running over six years, will ensure that the IPMS remains well-maintained and capable of supporting operations. According to the news release, the IPMS is a highly integrated and operationally critical system used to manage the propulsion, electrical, and damage control systems on board Halifax-class frigates. 
This new in-service support in contract will provide routine maintenance, repair and overhaul, technical support, spare management, and engineering support, including hardware obsolescence management, system integration, software development and innovation support for the IPMS. This will ensure the systems can continue providing essential services, and are capable of integrating new platform systems onboard, such as new diesel generators and smoke and heat detection sensors.
In September 2014, an interim $11.7 million in-service support contract for the IPMS was awarded to the original equipment manufacturer, L3 MAPPS, via sole-source.
"The Halifax-class multi-role frigates are the backbone of the Royal Canadian Navy," said Minister Sajjan. "Ensuring our frigates remain operationally capable and effective is critical to supporting Canadian Armed Forces operations at home and abroad, and aligns with the priorities outlined in Canada's defence policy, Strong, Secure, Engaged." 
The Halifax-class frigates monitor and control Canadian waters, defend Canada's sovereignty, facilitate large-scale search and rescue activities, and provide emergency assistance when needed. Introduced into service in the 1990s, the Canadian-built Halifax-class frigates were modernized in 2014 to remain operationally effective and relevant until the new Canadian Surface Combatants enter into service.
Related posts