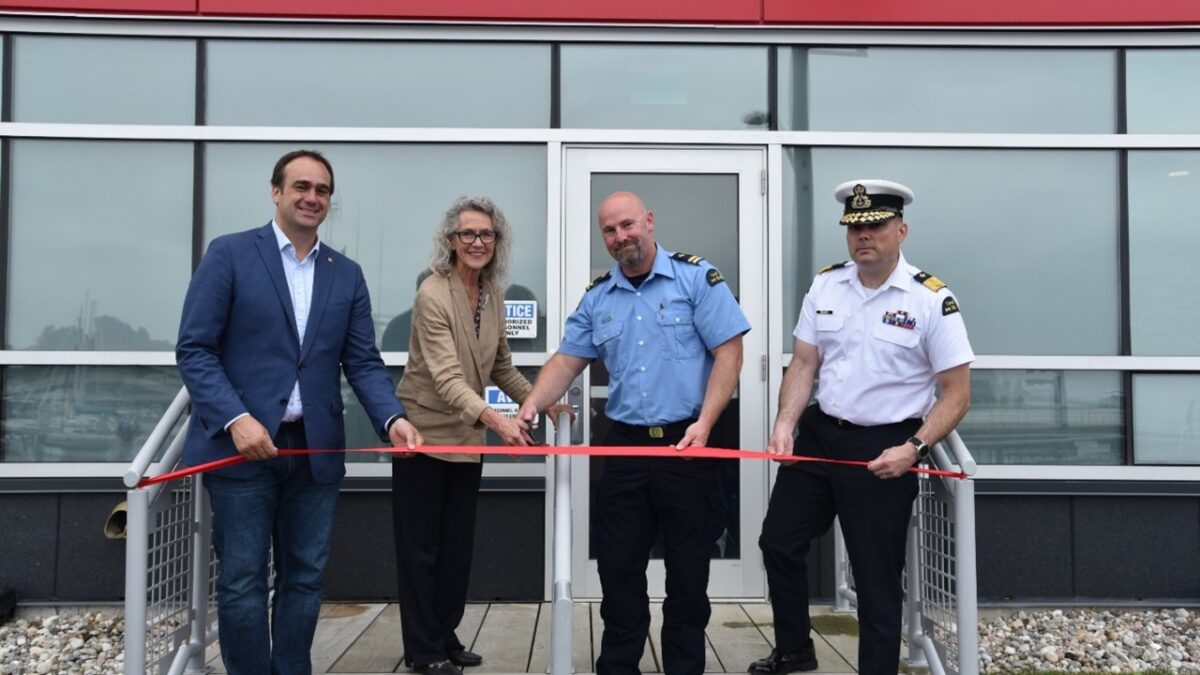 Kingston, Ontario Welcomes New State-of-the-Art Canadian Coast Guard Search and Rescue Station
Vanguard Staff, July 2, 2023
2 min

read
500
On the Great Lakes, St. Lawrence River, Georgian Bay, and the connecting waterways, the brave Canadian Coast Guard personnel play a crucial role in saving lives and aiding distressed mariners. To ensure these search and rescue experts have the necessary modern equipment for their vital missions, the Government of Canada continues to make significant investments.
On June 28, the Honourable Joyce Murray, Minister of Fisheries, Oceans, and the Canadian Coast Guard, alongside Mark Gerretsen, the Member of Parliament for Kingston and the Islands, commemorated the official inauguration of the newly established Canadian Coast Guard search and rescue station in Kingston, Ontario.
"The new Kingston search and rescue station will reduce response times, house newer technology, and provide a better facility for the people who help keep Canadians safe. This new station is part of our continued work to make sure Coast Guard members have the tools they need to carry out their important work," remarked the Honourable Joyce Murray, Minister of Fisheries, Oceans, and the Canadian Coast Guard.
Strategically situated at the Portsmouth Olympic Harbour, where Lake Ontario and the St. Lawrence River converge, this state-of-the-art station stands prepared to assist the numerous recreational boaters and commercial mariners in the area and its surroundings.
This contemporary facility, valued at $5.5 million, boasts a spacious workshop for equipment storage, vessel repairs, and maintenance. Additionally, it offers comfortable accommodations, comprising five bedrooms, a kitchen, expansive communal areas, a laundry room, and an exercise space for the crew residing on-site during their duty shifts.
Furthermore, the station incorporates a new area called the "Ready Room," ensuring crew members can conveniently access and prepare their equipment for search and rescue operations.
"The Coast Guard Search and Rescue base is an important fixture in Kingston. This new station is a welcome upgrade to our community and waterfront, and will continue to give boaters and mariners in the area a sense of assurance knowing the Coast Guard is well-equipped and ready to help those in need," expressed Mark Gerretsen, Member of Parliament for Kingston and the Islands.
Operating across the Great Lakes, the Canadian Coast Guard manages nine search and rescue (SAR) stations located in Amherstburg, Cobourg, Goderich, Kingston, Meaford, Port Dover, Port Weller, Thunder Bay, and Tobermory. Typically, operational from April to December, these stations provide vital assistance year after year.
Related posts