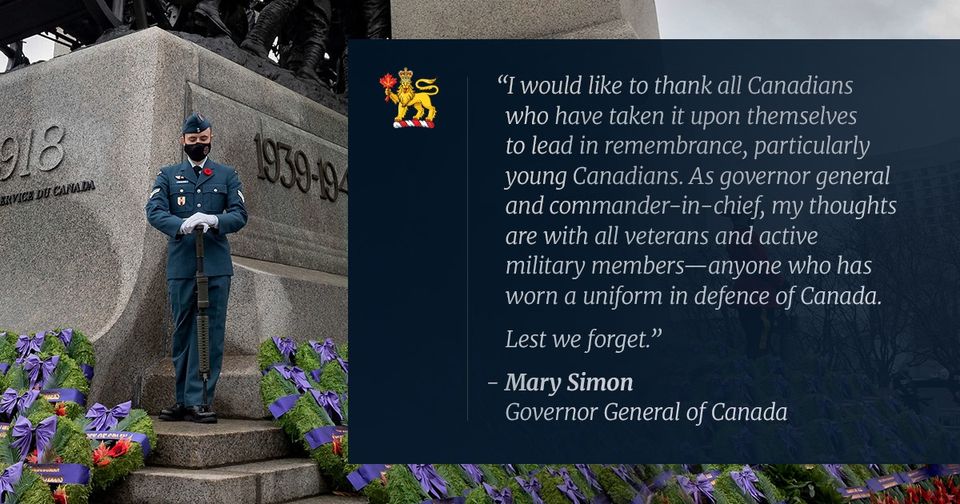 Governor General of Canada issues statement to mark Remembrance Day
Marcello Sukhdeo, November 11, 2021
2 min

read
1449
Remembrance Day has been observed in Commonwealth member states since the end of the First World War to honour armed forces members who have died in the line of duty. After the inauguration of King George V in 1919, the day is also marked by war remembrances in many non-Commonwealth countries.
In most countries and in Canada, Remembrance Day is observed on November 11th to mark the end of First World War hostilities, which came to an end "at the 11th hour of the 11th day of the 11th month" of 1918.
To mark this day in Canada, Mary Simon, Governor General of Canada and Commander-in-Chief issued the following statement:
"On Remembrance Day, our thoughts turn to Canadian veterans who fought for our freedom and values. Who served far from home, in peacekeeping missions and in horrific wars. Who came home, never the same, or never came home at all. We remember their families and loved ones. And we honour the long history and sacrifice of Indigenous peoples in uniform, some of whom would never again see their ancestral land.

Throughout history, members of the Canadian Armed Forces have served on land, sea and in the air. They did so knowing that their contributions made a difference.

We honour their legacies.

This year, we mark several anniversaries: the 70th anniversary of the Battle of Kapyong, during the Korean War; the 15th anniversary of the first Canadian woman to die in combat, Captain Nichola Goddard; and the 100th anniversary of the poppy symbol, which we have worn every Remembrance Day since 1921.

It is important to learn about the stories of soldiers, past and present. Though some stories may be hard to hear, it is our responsibility to bear witness. Our hope is that by recalling past sacrifices, we can look to a peaceful future. It is up to all of us. It is in our hands. It is our duty to keep the memory alive.

I would like to thank all Canadians who have taken it upon themselves to lead in remembrance, particularly young Canadians. As governor general and commander-in-chief, my thoughts are with all veterans and active military members—anyone who has worn a uniform in defence of Canada.

Lest we forget. N'oublions jamais."
Related posts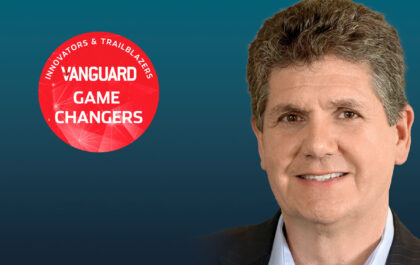 Game Changer: Tom Raimondi, Jr., Chief Marketing Officer, NETSCOUT
Tom Raimondi, Jr. is Chief Marketing Officer for NETSCOUT and one of our December/January Game Changers. Mr. Raimondi began his…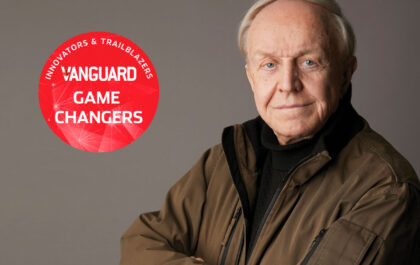 Game Changer: Florin Ciobotaru, Founder and CEO, A.I.M.S. Aviation Industry Management Solutions Inc.
How did I start I was very interested in aviation, so I joined the Air reserve in Westmount Quebec, 401…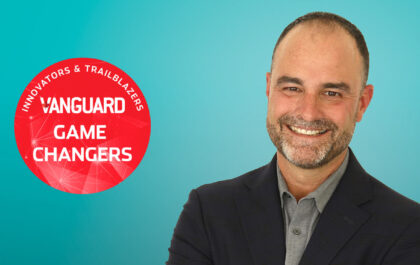 Game Changer: David Hill, Director of Commercial Operations, Hexagon Manufacturing Intelligence
David Hill, Director of Commercial Operations, Hexagon Manufacturing Intelligence is one of our August/September Game Changers. David has been working…