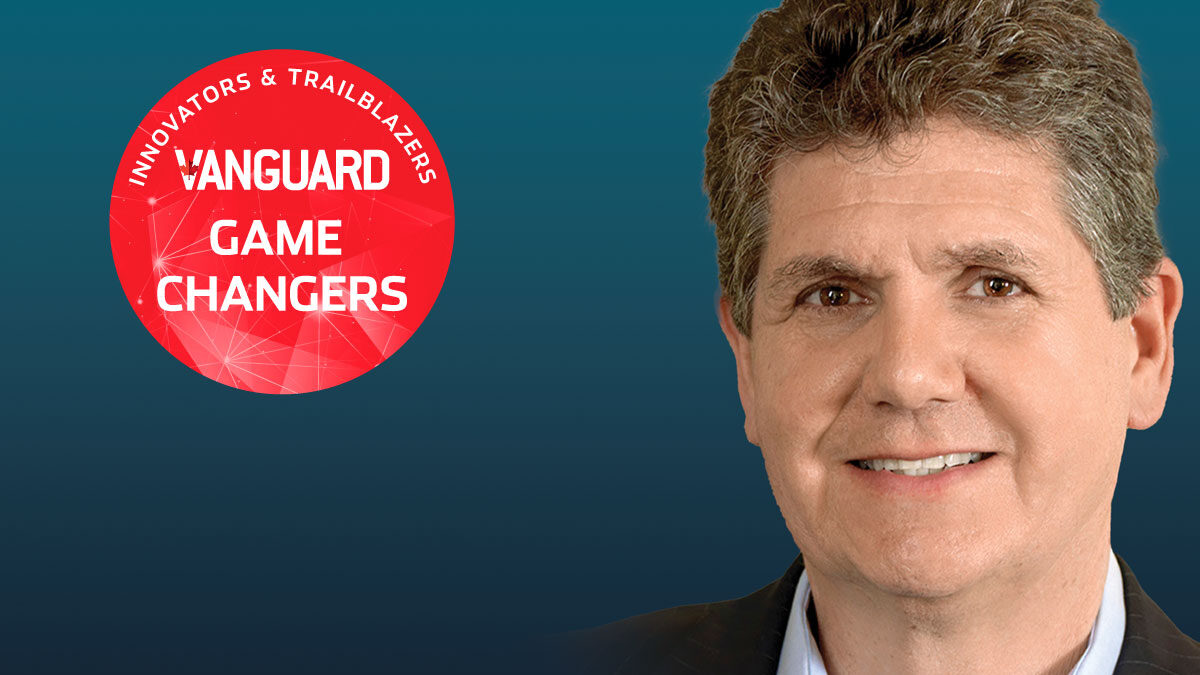 Game Changer: Tom Raimondi, Jr., Chief Marketing Officer, NETSCOUT
Vanguard Staff, December 21, 2022
6 min

read
1093
Tom Raimondi, Jr. is Chief Marketing Officer for NETSCOUT and one of our December/January Game Changers. Mr. Raimondi began his career in the early '90s working on designing data storage for the "Star Wars" programs. This early experience taught him how to think in terms of concept to revenue, driving his 35+ year career working in the defence and security industry. An 11-year veteran of NETSCOUT, he works at partnership and business development with a passion for team and community building. In our discussion with Mr. Raimondi, he expounds upon NETSCOUT's mission to protect the connected world and explains the driving factors, motivations, and innovations that have led to his success.
---
How did you start out in this industry and how has it brought you to where you are today?
I started out in the early '90s working with defense contractors supporting the U.S. Navy. From there, I helped design data storage systems for various "Star Wars" programs. This experience of developing advanced, next-generation systems and later selling them taught me how to think in terms of "concept to revenue."
What is your role at your organization today?
I am the SVP & CMO at NETSCOUT, where I've worked for more than 11 years. In this role, I oversee all marketing functions while also heading up strategic partnerships and business development.
What was your most challenging moment?
The first time I had a very large team of over 600 employees was a somewhat daunting experience. In an environment like that, where you don't have the opportunity to meet regularly with everyone you oversee, how do you maximize your team's potential? How do you know what motivates them? How do you help them grow in their careers and to achieve success? These were the questions that most challenged me, since helping employees get to the next level in their careers is something that I truly enjoy and feel a responsibility for as well. In the end, I realized that you have to trust the people you've placed in leadership roles, expect them to make good decisions based on shared values, and hope that the strategy you've set inspires and helps everyone win.                                                                                                                            
What was your A-HA moment or epiphany that you think will resonate most with our reader?
My A-HA moment is that building great teams can be fun and personally rewarding. It's not work, it's community.
What is the one thing that has you most fired up today?
The endless innovation that is happening all around the world is both inspiring and astounding. Technology has enabled revolutions in industry that were hard to imagine even 30 or 40 years ago. What's more is that the pace of innovation only seems to be speeding up. Over the last decade, smartphones and other connected devices have exploded in use, bringing together the physical and digital worlds. There have been massive advancements in the Defense Industry, as well. Of course, this creates tremendous opportunities for business and society but also new challenges. At NETSCOUT, we see it as our collective mission to continue to innovate so that our solutions secure and assure the performance of digital ecosystems for both defense and commercial infrastructures, across any application, cloud, or data center – and being a part of this work is quite rewarding.
What is the best advice you received?
Persistence is the key to success. If at first you don't succeed, keep trying until you do. Sometimes all you need is one "yes," no matter how many "no's" it takes to get there.
What is a habit that contributes to your success?
Take the time to relax and meditate. In fact, my best ideas come to me when I am thinking of nothing.
What is your parting piece of advice?
Surround yourself with positive people, and don't be afraid to take a risk. Someone has to be the trailblazer. Let it be you.
What people or organizations do you believe best embody the innovation mindset? (does not have to relate to the defence & security industry, can be related to your every day life)
At the risk of sounding too self-promotional, I'm quite inspired by the teams at NETSCOUT. Often, our customers come to us with a unique and highly-specific challenge. Sometimes we have a ready-made solution available off the shelf that can fix their problems. But in many cases, we work with the business to develop a customized solution that's highly specific to their unique needs and specifications. To me, that's the definition of innovation.
Questions regarding the organization:
How is your organization changing the game within your industry sector?
Doing business in a digital economy demands agility, and corporate digital infrastructures have changed profoundly in response. But as businesses race to the cloud and expand activities across a globally distributed digital ecosystem, they must also reinvent cybersecurity platforms to defend this expanded threat surface. Amid this environment, NETSCOUT has transformed something that others have failed to do at scale – network packet data – by applying patented technology and analytics to peer past the countless layers of services, applications, and hybrid cloud servers that comprise complex digital architectures. In this way, we can see and protect against cyber threats distributed across environments in real time, with unparalleled early warning, attack surface mapping, retrospective visibility, and contact tracing capabilities.
What are some of the biggest impediments to innovation in your industry sector?
As the market leader in the 3 segments that we serve today, we don't see many impediments to innovation. We see a vast ocean of opportunity. Our job is to make sure we are close enough to our customers to pick the innovations that support the broadest set of needs.
How has innovation become engrained in your organization's culture and how is it being optimized?
For over 35 years, NETSCOUT has provided innovative products and services that help our customers – including over 90% of Fortune 100 companies – meet the complex challenges of the day. Together, our employees have generated hundreds of patents for new innovations. Innovation is in our DNA. What's more, innovation isn't seen as the responsibility of one person or a small team. When we're presented with fresh challenges, we collectively rise to meet them.
What technologies, business models, and trends will drive the biggest changes in your industry over the next two years?
NETSCOUT's mission is to Protect the Connected World. The Connected World, from the internet to your local network, is growing increasingly complex as the number of devices and remote environments continues to grow at a rapid pace. Meanwhile, DDoS attacks and cyber threat actors are growing increasingly sophisticated in their attack strategies and methodologies, and there is a shortage of skilled IT professionals to manage these demands. Users are expecting a flawless digital experience no matter where they are in today's hybrid work environment. Still, organizations have to remain vigilant in their defenses. Platforms such as ours, that automate time-consuming tasks and provide visibility to help IT and security professionals do their jobs more effectively and efficiently will thrive in this environment.
Related posts