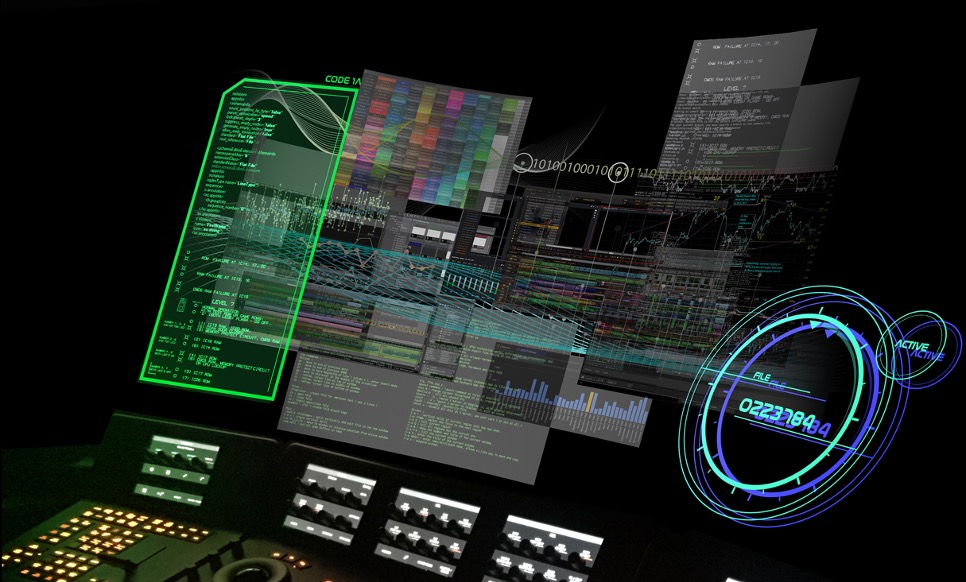 Connecting It All: General Dynamics and AWS Collaborate to Realize JADC2 Vision
Vanguard Staff, December 21, 2022
6 min

read
3627
THE CHALLENGE: INTEGRATING DATA AND NETWORKS SECURELY
There is a clear understanding within the Canadian Armed Forces (CAF) that an imminent digital transformation is non-negotiable and, in fact, mission critical. To keep pace with the changing character of conflict the CAF must maintain its position as a reliable ally in an increasingly digital global battlespace.
This transformation must bring to bear not only new technologies, but new tactics, training, and procedures if the CAF is going to succeed in operationalizing its ambition for Joint All Domain Command and Control (JADC2), where every sensor, effector, and decision maker across all domains is connected.
To attain JADC2's goals of ubiquitous information sharing to shorten the decision cycle, the CAF needs a resilient tactical internetwork that facilitates the effective transmission of data in all domains of operation. In the land environment, mounted elements – whether dedicated intelligence platforms or effectors– must be able to coordinate with dismounted, joint, and allied networks. Similarly, airborne sensors and assets – whether manned, remotely piloted, or unmanned – must be able to coordinate with the dismounted, mounted, or other joint and allied elements.
Most importantly, the local commanders at all levels and across all domains of operation must be able to collaborate to make better decisions faster. Everyone and everything must be able to seamlessly communicate.
THE SOLUTION: TACTICAL NETWORK AS A SERVICE (TNaaS)
There is no panacea to solve the unique challenge JADC2 presents. But one thing is certain: To realize JADC2, systems need to evolve from network-centricity (connecting soldiers and transporting data) to being data-centric and aiding all aspects of the decision-action cycle. A comprehensive data foundation requires an open architecture based on enterprise and open standards, where both new and legacy systems incorporate a variety of solutions from large and small innovators alike.
General Dynamics and AWS are working collaboratively to support the CAF's need for digital transformation with the intention to deliver a leading-edge solution that maximizes operational effectiveness in a JADC2 environment.
In this new reality, all current and new capabilities will be integrated, with data being shared, transported, and analyzed by interoperable applications using AI-enhanced decision aid tools. This is will support the JADC2 vision and leverages General Dynamics' Tactical Network as a Service (TNaaS).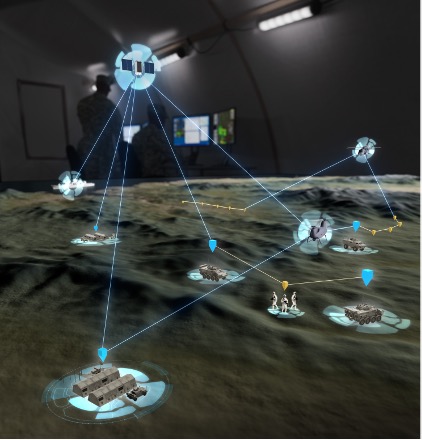 The TNaaS creates the digital spine that allows for data-based decision making to coordinate decisive effects from across the many sensors and data sources in the field. AWS contributes to the deployment of the TNaaS by leveraging its Cloud-to-Edge Continuum and offering a variety of services for edge devices.
ENABLING THE INFORMATION FLOW
General Dynamics recognizes the need to expand access to, and accelerate availability of, enhanced and innovative capabilities to enable JADC2.  Across dismounted, mounted, and deployed capabilities, its TNaaS enables the flow of information from the Cloud to the Edge. TNaaS integrates sensors, data sources, and effectors from across domain assets into a single integrated tactical internetwork, which incorporates new and legacy bearers along with gateways to joint, interagency, multinational, and public partners.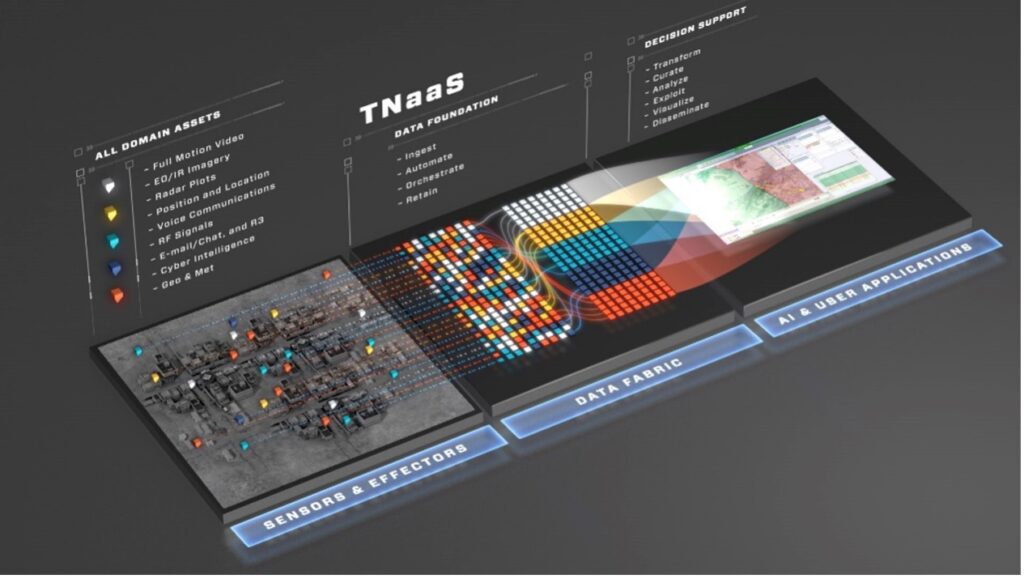 At its core, the TNaaS automates unattended, self-forming, and self-healing multi-level routing across the disconnected, disrupted, intermittent, and low-bandwidth (DDIL) environment. It manages the distribution of the data across a variety of bearers dealing with the unique capabilities and service levels. Through the quality of service enforcement, it protects the integrity and the flow of data based on the capability of each link and the importance of the data. The TNaaS underpins the connection of every sensor and effector from every domain with every decision maker.
The pan-domain sharing of data from sensors, effectors, and data sources forms the very foundation for delivering JADC2. Bringing the data to decision makers, whether they are at headquarters or at the tactical edge, expedites the decision-making and effectiveness of outcomes on the battlefield.
Austin Douglas, Senior Manager, General Dynamics, explains: "TNaaS also enables the quick and seamless integration of the LC4ISR Capital Projects onto the digital spine. Sensors and effectors, and the ancillary all domain assets plug into 'one thing', 'one eco-system'. For Canada, this allows for core services to be reused where available and evolved as required, lowers cost and delivery risk of each capital program, provides commonality in the fielded system, permits remote configuration of IM assets reducing the need for Edge technical staff, and reduces the total cost of ownership. It is good for soldiers; good for Canada; good for industry."
THE AWS CLOUD: POWERING THE DATA FOUNDATION
The deployment of General Dynamics TNaaS opens the door to Cloud and Edge computing on AWS, the cloud provider that's uniquely positioned to deliver reliable cloud capability. The AWS portfolio of products and services is designed to collect, process, and move data in a highly scalable and secure cloud environment. For example, the AWS Snow Family of devices expand storage capability beyond Joint Deployed Headquarters to the Tactical Command Posts, allowing operators to host JADC2 applications and rapidly deploy innovative solutions at the tactical edge.
AWS CLOUD-TO-EDGE CONTINUUM
TNaaS also enables the deployment of Cloud and Edge devices creating the Cloud-to-Edge Continuum, delivering a consistent experience across the cloud, on-premises, and at the edge while offering ultra-low latency, data residency, and local processing capability. AWS service offerings such as AWS Outposts and AWS Storage Gateway can be deployed in locations outside data centers and can extend secure edge computing to on-premises locations. In addition, the AWS Snowcone and Snowball devices can provide offline storage and compute to networks at the Edge.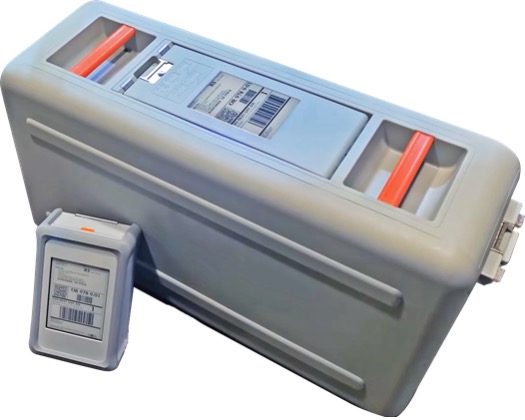 These cloud devices have been developed for austere, disconnected edge environments, like those encountered by the warfighter, and allow the integration of new sensor technologies enabling the collection and capture of data within a dynamic hybrid cloud network.
The Cloud-to-Edge Continuum enables a common information technology architecture to have "Everything as a Service" (EaaS). EaaS changes how applications get institutionalized and operationalized. Innovative technology solutions for Artificial Intelligence/Machine Learning (AI/ML) and Big Data can be evolved, updated and deployed as required by the CAF.
OPERATIONALIZING JADC2
General Dynamics' TNaaS, working in conjunction with the AWS Cloud, makes the JADC2 vision possible. The TNaaS enables the integration of sensors, data sources, and effectors from all domain assets into a communications internetwork interoperating with joint, interagency, multinational, and public partners. The Cloud-to-Edge Continuum facilitates the access and processing of data wherever it is needed.
Building on this foundation, the data analysis services execute a suite of link analysis, data analytics, and trained AI/ML models to provide concise consolidated information. Through the visualization applications, commanders and their staff are able to use this information to accelerate the tempo of an operation.
In a future where TNaaS supports JADC2, all domains are working together in a data-centric environment. They leverage advanced technology to better visualize the opportunities and threats in an ever-changing situation, enabling commanders to decide quickly and soldiers to act decisively.
Related posts