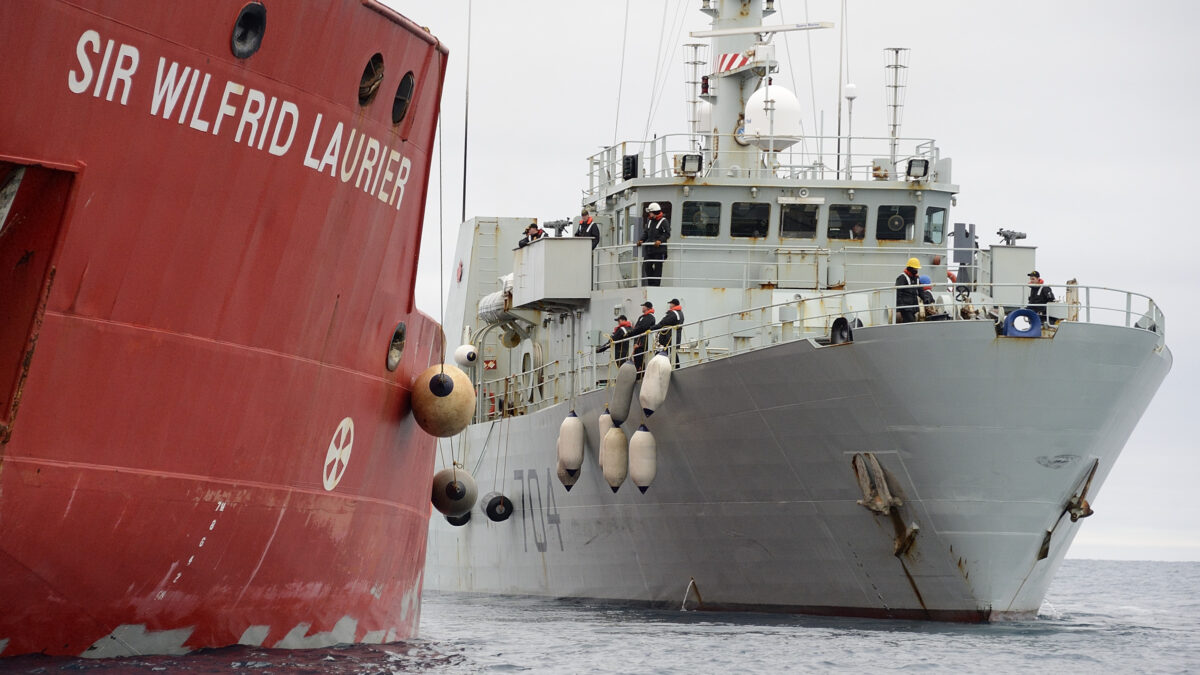 One of the Canadian Government's key priorities is to ensure that the Canadian Coast Guard has the equipment needed to keep Canada's waterways navigable and safe. It is vital that the country's waterways remain open and allow for the free movement of people and goods. For this reason, the Coast Guard's fleet undergoes regular maintenance work at shipyards across Canada.
The Canadian Coast Guard just announced seven contracts for refit and vessel life extension on Coast Guard ships. Valued at over $28 million, these contracts mean shipyards from the east and west coasts, plus in the Great Lakes and Quebec regions, will perform maintenance and life extension work on seven Coast Guard Ships.
"A strong, well-equipped Canadian Coast Guard fleet is essential to protect Canadians on the water, to conserve and protect the marine environment, and to conduct critical science missions that enable us to better understand our ecosystems. By investing in these seven vessels, we are helping ensure our oceans are safer and healthier, while supporting good, skilled jobs in our Canadian shipyards," says the Honourable Joyce Murray, Minister of Fisheries, Oceans, and the Canadian Coast Guard.
Planned refit work will be performed on the Canadian Coast Guard Ships (CCGS) John P. Tully, Des Groseilliers, Leim, Ann Harvey, and Sir John Franklin. The refit work ensures the ships remain in good working order, comply with Canadian maritime regulations, and are ready for Coast Guard crews to put to use when needed.
Vessel life extension will be performed on two additional Coast Guard vessels, the CCGS Amundsen and CCGS Sir Wilfrid Laurier. Once they are dry-docked they will enter an extended maintenance period designed to increase the operational life of these vessels. The work will take place over a number of months and will ensure the vessels and their crews stand ready to serve Canadians.
"Under the National Shipbuilding Strategy, the Government of Canada continues to ensure that our members in uniform have the equipment they need to carry out their important work," said the Honourable Filomena Tassi, Minister of Public Services and Procurement. "These contracts are further proof that the strategy is renewing and maintaining Canada's fleets while creating jobs and generating economic benefits for communities across Canada."
Awarded under the repair, refit, and maintenance pillar of the National Shipbuilding Strategy, these contracts will provide well paying jobs for Canadians in cities across Canada, and are an important part of the Canadian Coast Guard's fleet management plan.
Related posts