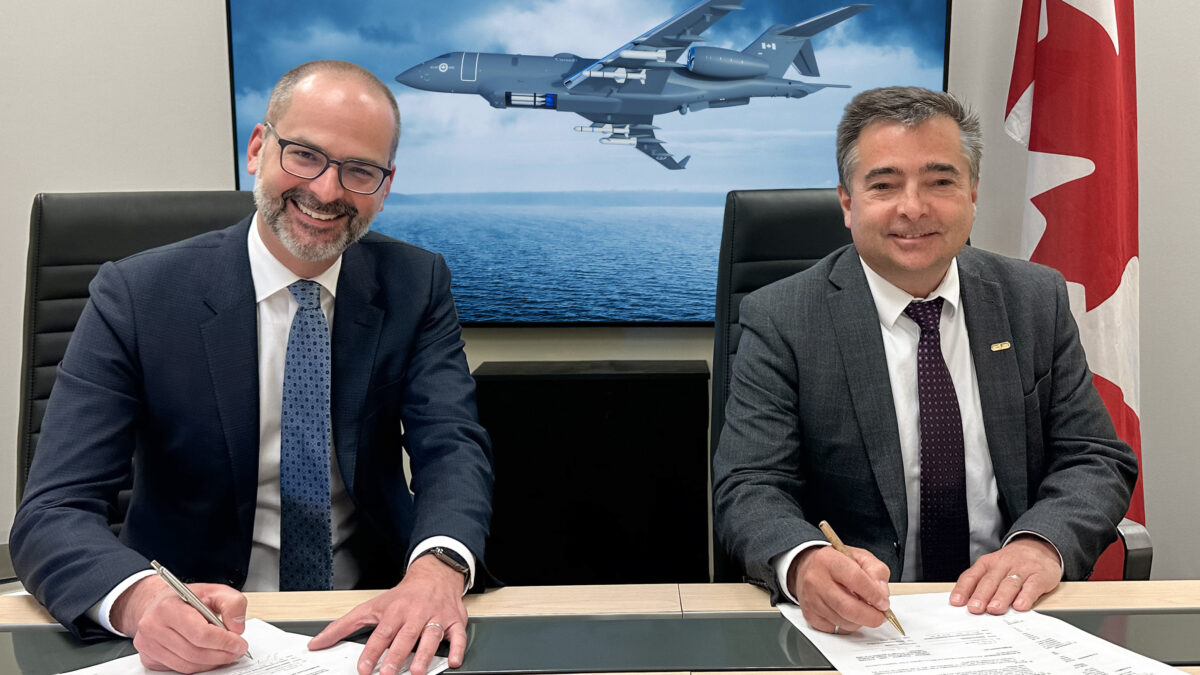 Bombardier Defense and General Dynamics Mission Systems-Canada have partnered to deliver the next-generation Multi-Mission and Anti-Submarine Warfare (ASW) aircraft that will meet the requirements set by the Government of Canada for the Canadian Multi-Mission Aircraft (CMMA) program. These two well-established Canadian companies are leveraging their extensive networks to prepare for success in a competitive, open, and transparent procurement process. Together, they form Canada's Multi-Mission Aircraft Team.
"Canadians deserve a leading-edge fleet for their Canadian Multi-Mission Aircraft program. Bombardier is eager to take on this opportunity to deliver a state-of-the-art platform. This is a generational opportunity for a Canadian company to leverage its Made-In-Canada Global 6500 aircraft, renowned for their outstanding performance and customized mission enhancers for each client. Having Bombardier work on CMMA is the right choice from an aircraft performance standpoint, and also, an opportunity for Canada to foster innovation, bolster its capabilities and support talent across Canada's aerospace industry from coast to coast to coast," said Jean-Christophe Gallagher, Executive Vice-President, Aircraft Sales and Bombardier Defense.
Bombardier Defense has a strong track record in supplying specialized aircraft worldwide. Their products have demonstrated reliability and full interoperability, having been utilized by major defense contractors and governments, including the United States and Germany.
The foundation of the Canadian Multi-Mission Aircraft Team's solution is the highly efficient and agile Global 6500 aircraft. This aircraft is well-suited for the CMMA, featuring next-generation engines, long range, high endurance, and proven reliability. The Global family of aircraft is widely chosen for various missions worldwide due to its ability to operate in all weather conditions with full mission payload, its exceptional combination of speed, range, and endurance, and its 24/7 global support infrastructure.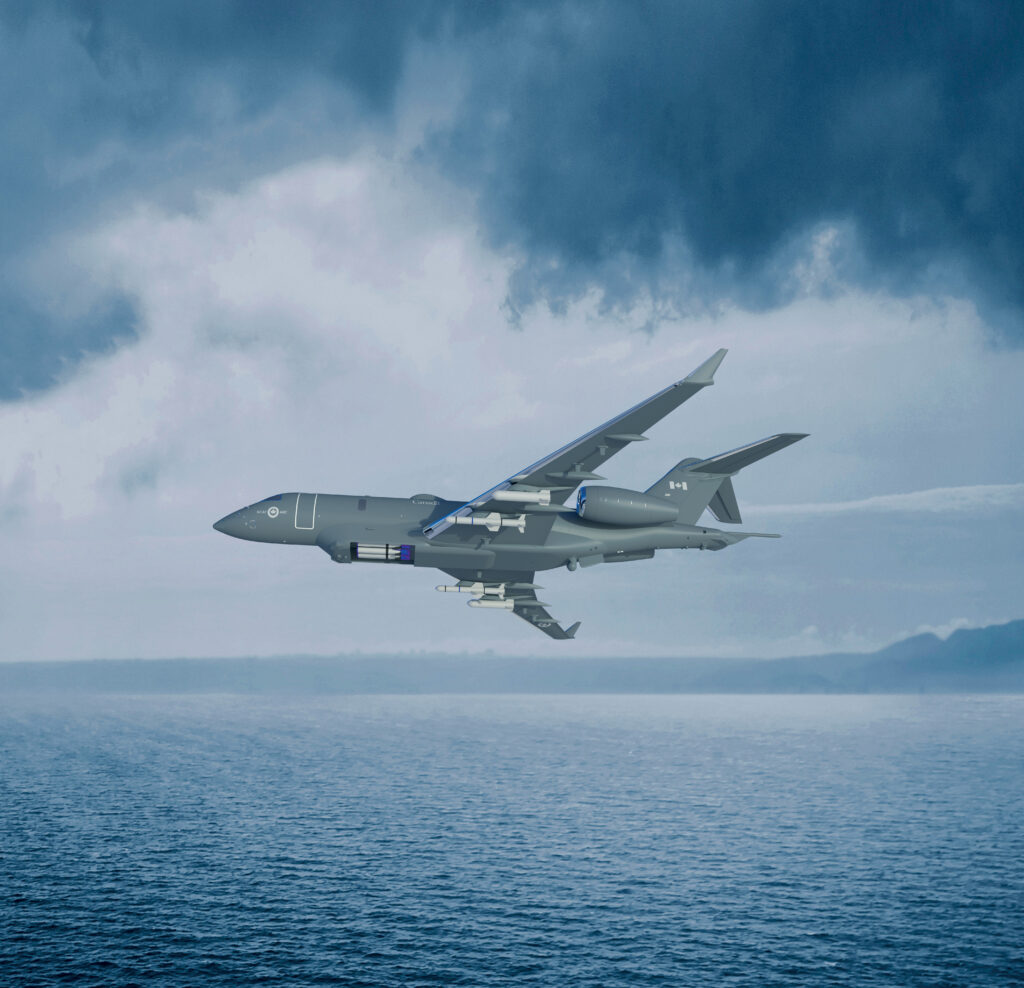 "For decades, General Dynamics has been proud to provide solutions to Canada's defense requirements. This new partnership unlocks a generational opportunity to couple our leading edge, trusted mission systems to ultimately provide a made-in-Canada solution that supports Canada's multi-mission airborne needs into the future, while creating a readily exportable capability that will benefit Canada in so many other ways." said Joel Houde, Vice President and General Manager, General Dynamics Mission Systems–International.
General Dynamics will contribute their best-in-class integrated mission systems, drawing from Canada's investment in the modernized CP140 Block IV and CH-148 Cyclone. These Canadian designs provide a solid basis for integrating modernized sensors and systems, enabling Canada to maintain a competitive edge and meet emerging needs throughout the mid-century.
By combining the expertise of both organizations, this platform offers the latest airborne mission management technology, ensuring Canada's continued leadership in ASW and ISR domains.
The collaboration between Canada's largest business jet manufacturer and one of its largest defense contractors to deliver a Canadian Multi-Mission aircraft will bring significant benefits to the Pan-Canadian aerospace ecosystem. This includes the creation of high-quality jobs, numerous opportunities for small and medium-sized enterprises (SMEs), scientific communities, and educational institutions across the country. With competitive acquisition costs and lower operating expenses, the integration of existing mission system capabilities onto the high-performance modern Global 6500 aircraft represents a low-risk and evolutionary approach to fulfilling Canada's multi-mission aircraft needs.
General Dynamics Mission Systems-Canada has been supporting the Government of Canada (GoC) on multiple projects, including the CP140 Aurora Incremental Modernization Project (AIMP). The modernization efforts, along with previous projects like the Aurora Structural Life Extension Project (ASLEP), will enhance the CP140's ASW capabilities and extend its operational life into the 2030s. The CMMA procurement timeframe allows the Government of Canada to engage fully with the industry and explore options while having sufficient time to evaluate them. The Canadian-based platform proposed by Bombardier Defense and General Dynamics Mission Systems-Canada, leveraging the Global 6500 aircraft, and offering world-leading capabilities in ASW, ISR, and operational efficiencies, exemplifies this approach.
Further details about Canada's Multi-Mission Aircraft Team will be revealed during a press conference at CANSEC in Ottawa on May 31, 2023.
Related posts