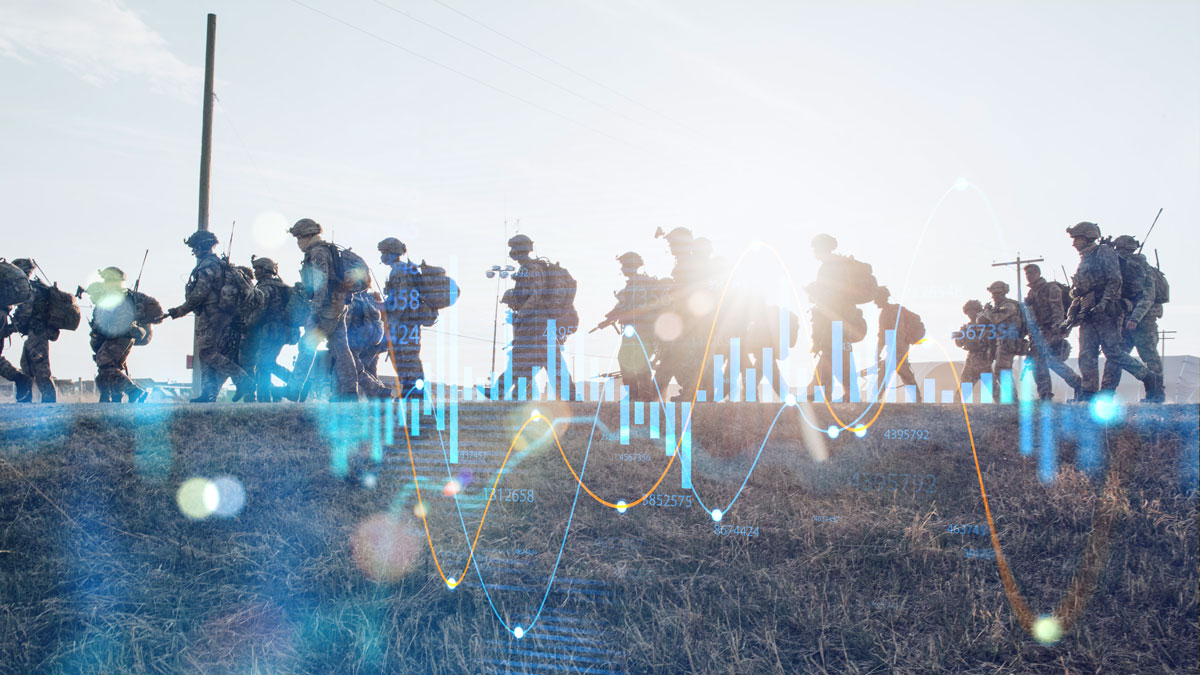 Why Defence needs to think more like a start-up

Mark Fortugno, May 17, 2023
5 min

read
542
This year has taught us that we cannot be complacent in funding our defence sectors—one need only look at the invasion of Ukraine to see how possible global threats are on any shore. While a globalised economy has its many benefits, we now know that it does not mean harmony will endure between nations—not everyone will always follow the same rulebook.
Defence spending has always been somewhat of a political battlefield—despite it being very well known that countries are only as protected as they have paid to be—and the pandemic has only intensified the complexities surrounding budgeting decisions.
In a post pandemic world, governments are now faced with a set of new and very difficult challenges including navigating unprecedented economic uncertainty, deeply concerning geopolitical shifts, and relying on electorates that have only ever experienced "the good times". How governments will tackle allocating budgets in the context of these rapidly evolving complexities will be interesting to see.
And while budgets have been increased across NATO governments (or are at least earmarked to) the full extent at which these governments will truly increase spending and what this will mean in relation to rising inflation and falling or static GDP, remains to be seen.
In good news however, signs are pointing to investors being more inclined to back Defence. NATO's recent announcement of its launch of a €1bn fund to attract VC funding illustrates this appetite shift towards Defence from investors. The fund, called 'Defence Innovation Accelerator for the North Atlantic', has an aim to spend €70m annually over the next 15 years investing in early-stage tech start-ups however it will only be operational in 2023.
Traditionally investors have been hesitant to invest in Defence, with many in the past claiming conflict with ethical beliefs. Whether their change of heart comes down to them now seeing Defence to be a good investment, or them caring more about national security, it should be encouraged regardless.
Continued investment in Defence is not only vital for safeguarding and growing our sovereign capability, but it's also crucial to filling the skill gaps that have been crippling innovation for some time now.
The case for engaging entrepreneurial minds
While funding is absolutely fundamental to ensure our nation's safety and the industry keeps moving forward, if Defence doesn't have the bandwidth or right partners to deliver upon the critical capabilities needed to get the job done effectively, everything comes undone. And as technology continues to advance, we're seeing more of this unravel.
This is in part owing to the external providers Defence has typically partnered with. Historically Defence has leaned towards engaging multinationals to deliver upon critical services, however it's a strategy that is now failing them more often than not. As our world continues to evolve so rapidly, multinationals are finding it harder to keep pace with changes in technology, digital transformation, and market demand—they're simply not nimble or flexible enough.
If Defence is to be successful at warding off potential threats and protecting our country's safety, it must contemporise its outsourcing approach and be more entrepreneurial in partnering with industry to achieve our sovereign's strategic outcomes.
Providing greater opportunities for SMEs and non-traditional partners to deliver their services to defence is key to driving modernisation, innovation, and cutting-edge solutions.
By engaging nimble businesses that are driving the digital evolution forward, namely start-ups and SMEs, Defence will be able to meet its strategic objectives a lot faster. The right start-ups and SMEs—those who have an intrinsic understanding of how Defence works—are very well placed to quickly and reliably deliver the critical services Defence requires, without compromising the integrity of operations or protocols. What's more, they can also provide Defence with important inroads into the corporate world and investors.
But while Defence talks a lot about innovation and entrepreneurship, it doesn't consistently encourage or adopt the right behaviours needed to drive this type of culture. A reluctancy to challenge boundaries like budgets and permissions—along with being too comfortable with the old way of doing things—has instead cultivated a culture of accepting that real digital transformation within Defence 'just won't happen'.
It's no secret that the most skilled and dynamic digital talent are attracted to well-funded SMEs and start-ups, rather than more budget conscious Primes. And it goes without saying that the most cutting-edge software solutions will be developed by this talent pool and these businesses.
Despite the glaring obvious benefits of tapping into SMEs and start-ups to drive innovation, Defence decision makers remain scared of contracting them—no matter how well backed and talent rich they are—fearing that if something were to go wrong, their reputation could be damaged. Primes on the other hand, present much less risk, despite the little reward they bring when it comes to digital innovation.
Collaboration barriers
High procurement barriers can unfortunately hamper a start-ups ability to thrive. The innovative nature of start-ups means they are often creating capabilities that do not yet exist and therefore in theory, Defence has no stated requirement for the tech. Without a partnership, the start-ups take on all the financial risk in many instances.
While procurement rules are in theory required to ensure taxpayer's money is used appropriately, in practice they greatly hinder entrepreneurship and do not allow Defence to make advancements in necessary areas and often effectively incur higher cost and delay to keep our country safe from real threats such as cyberwarfare.
I'm not suggesting it is easy for Defence to adjust strongly embedded processes to take advantage of the opportunities start-ups and SMEs have to offer, but it is necessary regardless. Establishing a partnership ecosystem that considers start-ups and SMEs to be viable and valuable will require a mindset shift across the entire industry.
Until Defence practices the innovation it preaches and adapts its rules and culture to reflect the uncertain times we live in, progress will continue to be hampered and we will remain vulnerable to outside threats. The only way we can compete with the rest of the world is if we get serious about collaborating with the best entrepreneurial minds.
Related posts