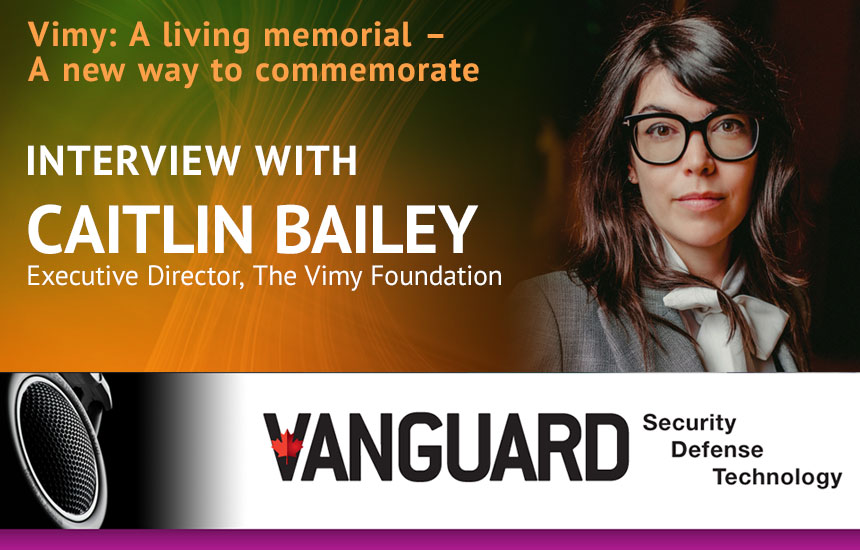 Vimy: A Living Memorial – A New Way to Commemorate
Vanguard Staff, April 9, 2022
1 min

read
1792
In this important episode of Vanguard Radio Editor in Chief, Terri Pavelic, discusses the Battle of Vimy Ridge with non-profit leader and public history professional, Caitlin Bailey, Executive Director of both the Canadian Centre for the Great War and the Vimy Foundation. Caitlin is committed to ensuring the longevity of the memory of the Great War in Canadian life and finding new and interesting ways to tell its story. The Vimy Foundation is inspired by the heroic victory of the Canadian Forces at Vimy Ridge and believes that the key to a successful future lies in knowing one's past. To help spread awareness, particularly in young people, the Foundation works with different partners on many projects and commemorative initiatives, while also creating forward-looking educational program that use history as a tool for building a better future.
In this episode:
Explore the mission of the Vimy Foundation
Learn the importance of the Battle of Vimy Ridge
Hear about the "Vimy: A Living Memorial" initiative
Examine the digital tools and 2.5D technologies involved in creating "Vimy: A Living Memorial"
And so much more!
Related posts