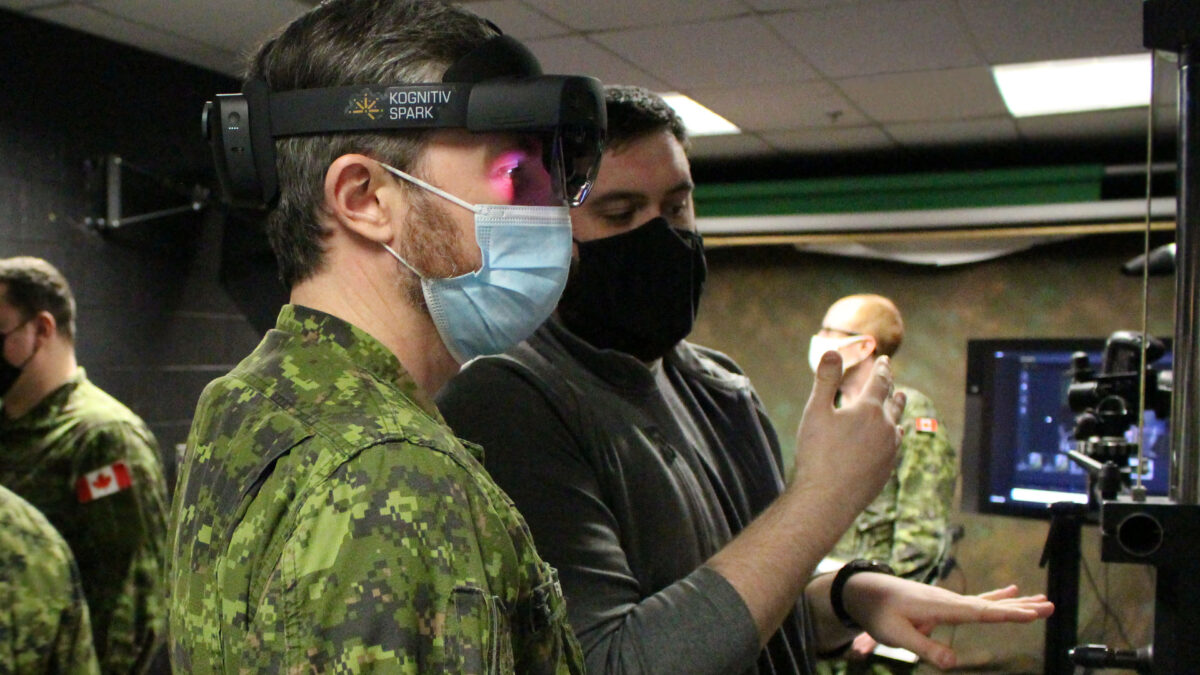 The Revolutionary Impact of Mixed Reality: Training at the Point of Need

Charles Richer, September 22, 2022
3 min

read
819
The technology and solutions provided Mixed Reality (MR) are evolving at very rapid pace, with some of the most measurable and positive impacts being found within the arenas of learning, training, and the provision of remote support for technicians. The benefits of this disruptive technology are so great that many within the education and training worlds are deeming it as a revolutionary breakthrough. This, in turn, has been fueling adoption at an exponential rate. Articles and case studies highlighting the use cases and benefits for the application of MR (also referred to as Extended reality (XR)) in various industries and in academia are prevalent and bountiful.
Creating a valuable and intuitive MR tool for this very purpose has been Kognitiv Spark's "raison d'être." Our product, RemoteSpark, allows for and enhances the exchange of knowledge and ultimately the completion of learning. It enables tasks to be completed in a manner that is conducive to not only learning and supporting, but also retention of knowledge and skills to then be shared.
How does this happen?
An end-user gets outfitted with a HoloLens2 headset. They then initiate a call to an expert who can be located anywhere in the world. Once the call is connected over a secure network, the expert provides guidance, mentoring, and knowledge to the end-user while in situ. This is made possible due to the integration of MR and real-time connectivity of the Hololens2. The expert also shares digital assets with the end-user which assists in learning, comprehension, and knowledge retention. Digital assets can include pictures, pdf documents, 3D models, animations, and holograms. The end-user can interact with the digital assets in their environment and use them to learn, refresh knowledge, or view animations designed to provide linear pathways to learning. Additionally, the end-user remains hands free once the call is initiated. This means that they are free to carry on using their hands, sight, and hearing to carry out the task before them.
Why is this so effective?
When polled, the majority of field workers, students, and people in general report that they like to learn in a "hands on" or "learn by doing" type of way, and that they genuinely understand the benefit from doing so at the point of need, where they are about to carry out a task. This is the beauty of using MR for learning and training purposes – it enables that exact type of learning environment.
The most effective learning style and approach is one that improves learning and retention through an interactive engagement between the user, the expert, the digital data, and applying the knowledge while immersed in the actual environment. One of the biggest buzzwords around this style of learning is "Experiential Learning." Most view this as the user applying their various modalities and cognition to learn, apply, and retain knowledge – essentially learning through experience or by doing. This makes perfect sense, and that learning style is grounded on learning theory by David Kolb. His theory applies perfectly in the MR setting as well as many others such as John Dewey's hands-on learning approach, Gardner's Multiple levels of Intelligence, and the VARK model (Visual, Auditory, Reading and writing, and Kinesthetic). MR and the impact it offers for improving knowledge transfer and retention levels can be traced directly to these theories when one wants to gain insights as to why it is far more effective than the traditional classroom approach of talk, chalk, and sage on the stage.
At Kognitiv Spark, we are committed to offering the best-in-class MR solution and will continue to evolve with the technology so that the end-users will always have access to a tool that enables them to learn, train, and support at a standard and level that is second to none, where they need it, when they need it.
Related posts