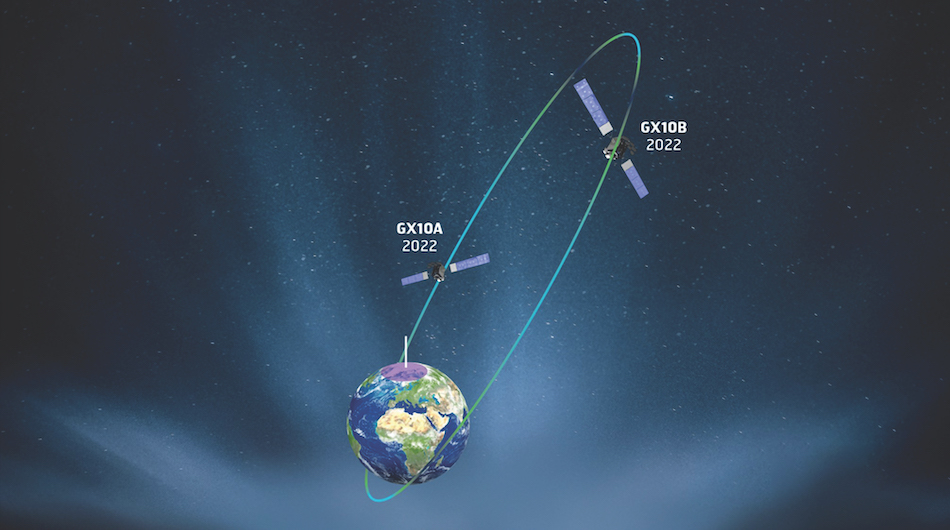 The Arctic Circle: It's getting hot up there
Sponsored Content, November 1, 2021
3 min

read
2146
The Arctic is warming at twice the rate of the global average, and the resulting reductions in Arctic sea-ice and permafrost have become increasingly difficult to ignore.  According to the WWF, sea ice has been lost at a rate of almost 13 per cent per decade over the past three decades and the oldest/thickest ice has diminished by over 90 per cent. This reduction has led to significant increases in shipping in the Bering Strait as well as increased military exercises and patrols, with the polar region emerging as a modern military hot spot.
Security landscape in the Arctic is deteriorating as rapidly as the ice caps
Recent satellite imagery has revealed a continuous build-up of Russian military bases, hardware and underground storage facilities, as well as weapons testing in the country's arctic coastline. This increased presence of both Russian and Chinese assets, has in turn led to the US ramping up patrols over the area, joined by UK, Canada, France and other allied countries. Next year, about 40 000 soldiers will participate in Cold Response 2022, with the head of the Norwegian Armed Forces stating that there has been a significant increase in interest from allies to participate in this exercise, predicted to be the largest military exercise in the Arctic Circle in Norway in over 40 years.
Situational Awareness Challenges
Whilst governments and the intelligence community agree that increased Intelligence, Surveillance and Reconnaissance activities (ISR) are key to a strong response to this military build-up, these activities have traditionally been hampered by a lack of reliable communications channels above 75 degrees north.
Partnership between government and commerce
In July of 2019, Inmarsat announced that it would introduce two new satellite payloads dedicated to the Arctic region in a partnership with Space Norway and its subsidiary Space Norway HEOSAT in 2022, helping address the communications challenges faced by governments in the region.
Announcing this partnership, Jostein Rønnerberg, CEO of Space Norway said: "In close collaboration with Inmarsat and government partners we are about to get in place a strategically important capacity for all those currently operating in the Arctic without access to broadband capabilities. Our focus is on the users – fishermen, researchers, rescue personnel, coast guard, military and others. We are proud to join forces with Inmarsat and we are confident that this collaboration will be welcomed by those operating in the High North".
The new GX payloads will provide continuous, assured communications to tactical and strategic government users operating in the Arctic region, including customers in the USA, Canada, Scandinavia and other Arctic regions. Importantly, these payloads will also provide KA Gov capacity through service beams covering the full Arctic region continuously, and high-capacity steerable beams specifically dedicated to the most demanding government requirements.
This new Arctic capability will provide a seamless extension to Inmarsat's Global Xpress network, trusted by mobility and government users today, further increasing network flexibility and efficiency through multi-beam, high-throughput capacity that can be fully dialled up and down, depending on customer demand in the region.
Whilst military traffic cannot be landed in the region due to the Svalbard Act's which classifies it as a demilitarised zone, Inmarsat is landing military traffic on the mainland thanks to a network of ground stations specially designed to fit this purpose. Once operational, the new GX Arctic payloads will improve network performance in very high latitudes by flying directly overhead, providing existing GX antennas with much higher elevation angles to optimise throughput.
The Arctic region satellites will be operated by Space Norway's Arctic Satellite Broadband Mission (ABSM) team and represent the world's first and only mobile wideband payload dedicated to the Arctic region. Government customers will be able to use existing GX assets to roam seamlessly onto 10 A/B for continual Arctic coverage.
The increased situational capability will be a game changer for the region and should go some way to restoring a workable co-existence.
Related posts