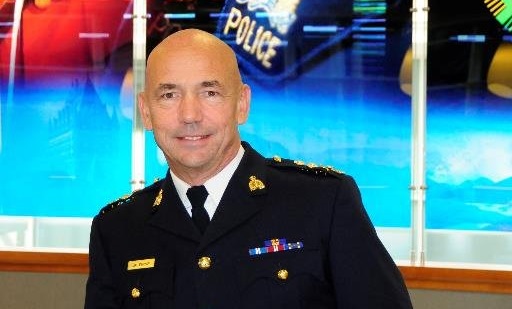 RCMP commissioner announces retirement
Stewart Downing, March 6, 2017
0
2 min

read
429
Canada's top cop today announced that he is leaving his post this summer to spend more time with his family following nearly 39 years of service in the Royal Canadian Mounted Police.
In a brief statement today, Bob Paulson, commissioner of the RCMP, also outlined some of the challenges which the force has to face in his absence.
"My last day of work will be June 30, 2017, and I am excited to be able to focus on my family," Paulson wrote. "This will give the Government time to identify my replacement and we will no doubt hear more about that in due course."
"In the meantime though, we have some challenges and work ahead of us," he said.
Among the issues Paulson mentioned in his statement were the persistent claims of sexual harassment in the force as well as mental health concerns for RCMP employees.
"We must try to resolve these historical yet persistent harassment claims," he said. "We will continue to build, expand and improve our nascent mental health strategy to preserve and restore our employees' mental and emotional wellness."
The commissioner also noted that the RCMP is facing labour code charges as a result the shooting deaths of three officers in 2014. The officers were killed by gunman Justin Bourque in Moncton.
The RCMP also faces a unionization issue.
"No small list," Paulson said.

The commissioner said the RCMP must continue to improve our workplace for all of its employees "by focusing on respect, inclusiveness, tolerance and diversity" and that he remains committed to working to achieve "equitable pay and providing a modern labour relations framework" for the force's employees.
Paulson became commissioner in 2011. He vowed to tackle sexual harassments and accusations of bullying in the force. These problems continue to plague the RCMP.
Recently, an Ontario Superior Court judge awarded Sgt. Peter Merrifield $141,000 for his mistreatmen. The judge denounced how senior officers mercilessly harassed the sergeant and damaged his career after deciding Merrifield lied to them about his unsuccessful bid to run for the federal Conservatives in 2005, according to a report in the Metro.
Related posts