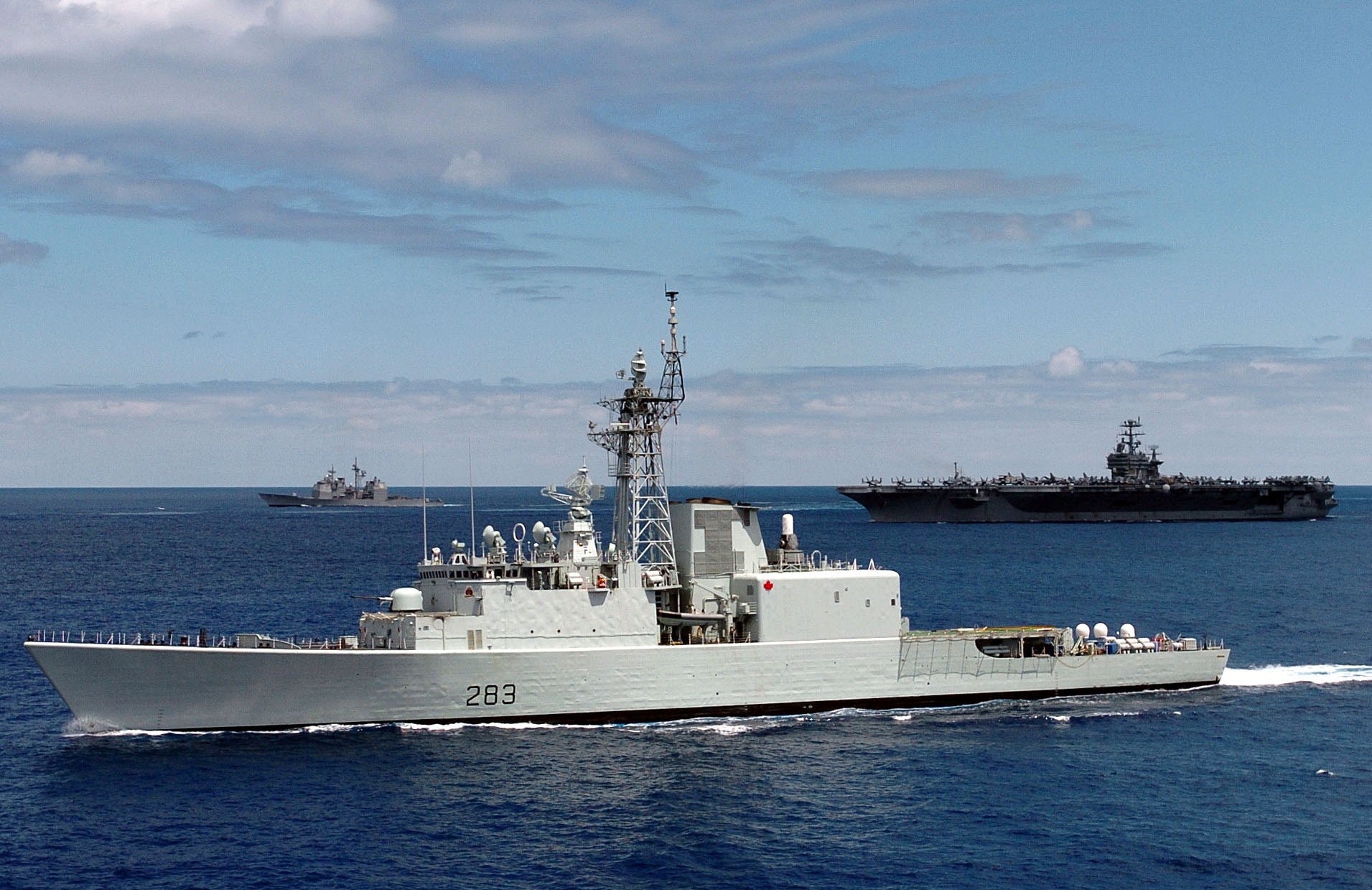 Pre-qualified companies invited to submit RFP for CSC
Marcello Sukhdeo, October 27, 2016
0
2 min

read
554
The long-awaited Request for Proposal (RFP) for the design of the Canadian Surface Combatant (CSC) fleet was announced earlier today.
Twelve pre-qualified companies have been invited to submit proposals that will jointly be evaluated by the Government of Canada and Irving Shipbuilding Inc., the government's prime contractor for this project with the winning design to be selected by the summer of 2017.
Earlier this year the Government of Canada announced that it is moving ahead with selecting an existing warship design that will be modified to meet the specific requirements and criteria of the Royal Canadian Navy's operational needs.
After the selection of the design, Irving Shipbuilding Inc. will present a proposal to the government to build the ships which will replace the aging destroyers and frigates. About 15 ships are expected to be built after the Arctic and Offshore Patrol Ships are completed in the early 2020s with the first Canadian Surface Combatant expected to be delivered a decade from today.
According to the Honourable Judy M. Foote, Minister of Public Services and Procurement, this program, "is the largest and most complex procurement project in recent history." The RFP was created by the government and Irving with extensive consultation with up to 80 companies within the industry. This was done "to simplify the competitive process, increase job stability, and deliver the ships…sooner," Minister Foote went on to add.
Kevin McCoy, President, Irving Shipbuilding Inc. reiterated this by saying that delivering on time and on budget is a priority for his company.
The new fleet will provide "maritime combat power for Canada" and can be deployed independently or as part of a coalition on short notice due to its new warfare capability and technological advancement.
A major part of this project is the Industrial and Technological Benefits Policy which requires that the successful bidder invest in Canada an amount equal to total value of the contract awarded and at least 10 per cent of this obligation will involve work with SMBs.
This project will "support the growth of a sustainable marine industry in Canada, and attract meaningful new investments to support the growth of other sectors of our economy," the Honourable Navdeep Bains, Minister of Innovation, Science and Economic Development said in a press release.
Related posts