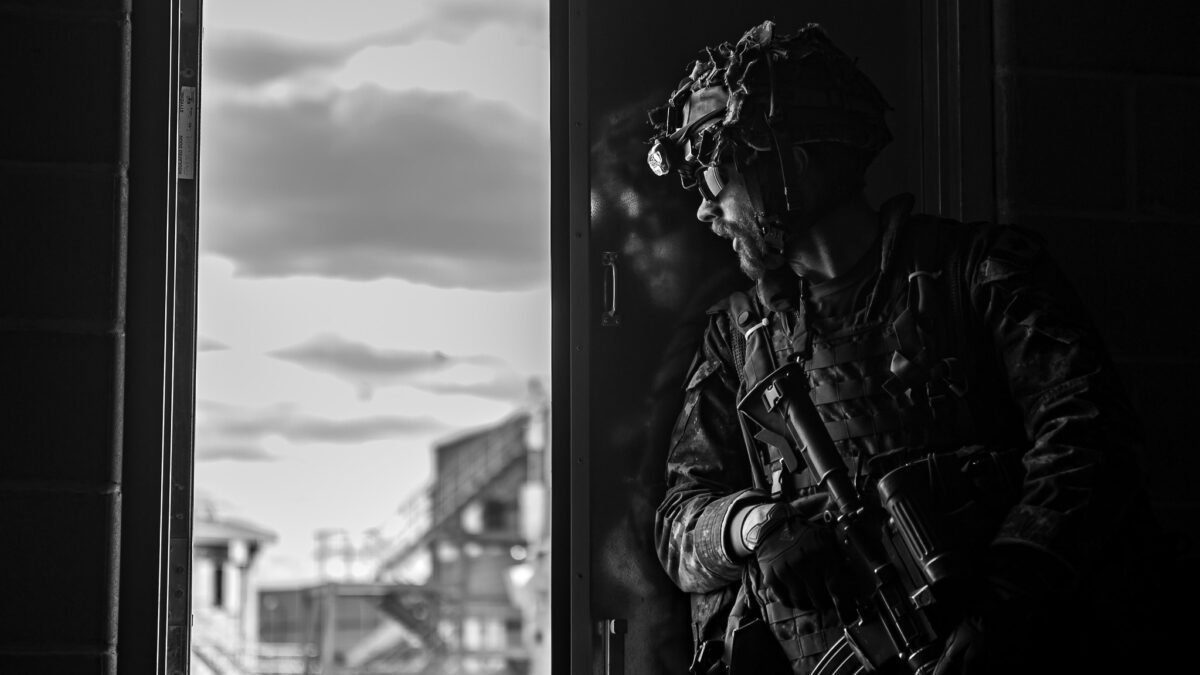 Minister Anand announces Dwyer Hill Training Centre infrastructure upgrade – $1.4 billion investment
Vanguard Staff, April 2, 2023
3 min

read
850
Created in 1993, Joint Task Force 2 (JTF 2) was created in 1993 and Canada's extremely high-readiness and precise special operations forces unit. This elite team protects Canadian national interests and combats terrorism and threats to Canadians at home and abroad. JTF 2 is based at the Dwyer Hill Training Centre in the National Capital Region.
The Honourable Anita Anand, Minister of National Defence, recently announced a $1.4-billion infrastructure project that will upgrade special operations forces' facilities at the Dwyer Hill Training Centre in Ottawa.
"Our Special Forces personnel risk their lives to keep Canadians safe – and we are dedicated to delivering them the tools and training that they need to stay ready. This project will more than double the unit's current work and training spaces with modern, green facilities and create considerable economic opportunities for local businesses and workers in the National Capital Region. Whether at home or abroad, our Special Forces make incredible sacrifices to defend Canada, and we thank them for their service to our country," said the Honourable Anita Anand, Minister of National Defence.
The construction project is anticipated to take 10 years and ultimately provide more than 100,000 m2 of purpose-built space to meet the long-term growth, training, and high-readiness operational needs of JTF 2.
The work will include:
replacing 89 aging and temporary structures with 23 new facilities;
renovating seven buildings;
and upgrading the site's utilities. 
It is expected that upwards of 2,000 jobs will be generated throughout the life of the project. Between 250 and 300 people will work on-site during peak construction periods with construction set to begin in May 2023. JTF 2 training and operations will continue on-site while construction is underway.
In order to provide greater opportunities for local and smaller contractors to bid on work, this project will include more than 150 sub-contracts. To create economic benefits for Indigenous Peoples, five percent of the value of all contracts is targeted for award to Indigenous businesses.
The new facilities will be built to meet Two Green Globes energy and environmental design standards and will be net-zero ready. This project will help meet the federal target of net-zero emissions by 2050 by reducing greenhouse gas emissions from Defence buildings.
New or renovated buildings will include:
modern office, operations, and technical shop spaces
new range, training, warehouse, medical accommodations
access control
kitchen facilities
mess facilities
ammunition storage
equipment and vehicle storage facilities
Investments in critical infrastructure enhance military capabilities while helping reduce the government's carbon footprint as outlined in Canada's defence policy, Strong, Secure, Engaged. The overall investment demonstrates a commitment to providing Canadian Armed Forces personnel with modern, green, and functional infrastructure in which to work and train.
"The Canadian Special Operations Forces Command is pleased to see this infrastructure project moving forward. An upgraded and modern purpose-built training centre ensures our members remain prepared to support Canada's efforts to respond to a range of complex threats now, and in the future," commented Major-General Steve Boivin, Commander, Canadian Special Operations Forces Command.
Related posts