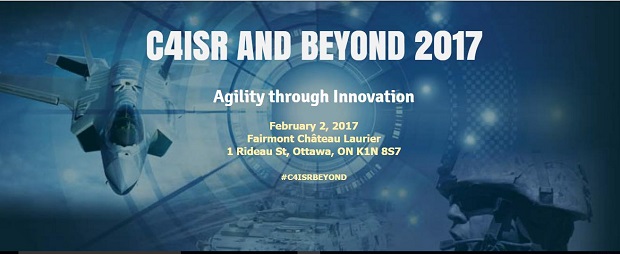 C4ISR takes centre stage in upcoming 2017 defence industry event
Vanguard Staff, December 9, 2016
2
2 min

read
299
What are the latest technologies, information gathering equipment, and communications systems that will help the military enhance decision making and overall effectiveness throughout its ranks? What are the C4ISR implementation challenges faced by the military?
What are the Canadian Armed Force's C4ISR needs? How can your organization best approach military and government decision makers to make them aware of the solutions you have to offer?
These are some of the questions that will be answered in the upcoming C4ISR and Beyond 2017 – Agility through Innovation conference that will be held in Ottawa on February 2nd next year.
The annual event held by Vanguard Magazine is an opportunity for top defence department and military officials, and executives of defence companies to meet face-to-face and discuss some of the more important C4ISR issues impacting the country.
The lineup of speakers in the C4ISR and Beyond 2016 conference was led by Rear-Admiral D.C. Hawco, MSM, CD, Chief of Force Development. Admiral Hawco discussed the C4ISR vision of the CAF.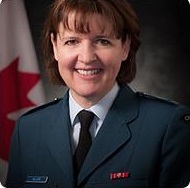 The keynote speaker for C4ISR and Beyond 2017 is Brigadier-General France Allen, the Director General of Cyberspace.
This is an excellent must-attend event for:
Heads of CIS, C2 and C4
Contractors – primes and suppliers
Consultants
It will be held on February 2nd, 2017 at the Fairmont Château Laurier, on 1 Rideau Street, in Ottawa.
Registration and breakfast will begin at 7:00 a.m. The opening keynote is at 8:25 a.m. There will be breaks for lunch and networking. After the closing remarks, there is a reception at 3:30 p.m.
To register for the conference and to find out more information, click on this link.
Related posts