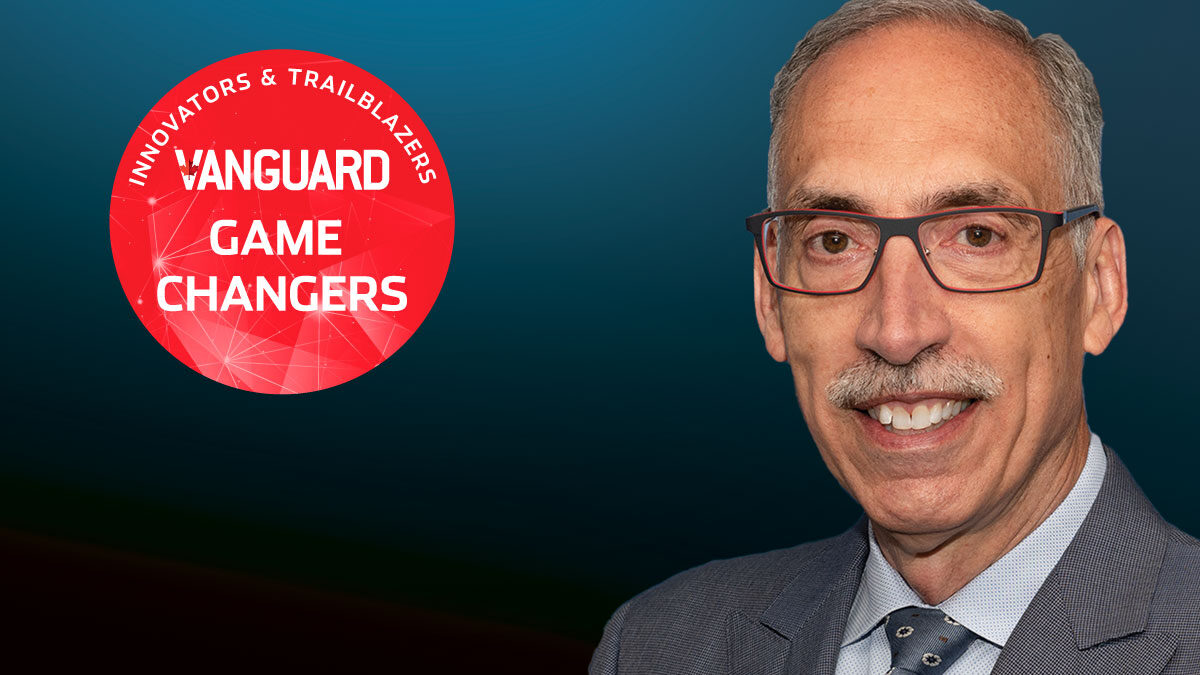 Jacques Comtois, Director of Canadian Operations, Arcfield Canada
Vanguard Staff, May 5, 2022
7 min

read
2684
As one of this month's Game Changers, the Vanguard team sat down with Jacques Comtois, the Director of Canadian Operations at Arcfield Canada. He is well-established as a leader specializing in Avionics MR&O, Engineering Support and Supply Chain Management. Diving into topics such as major career challenges, future global trends, and his exciting journey within the industry, M. Comtois' insight is indicative of his pivotal impact on the Canadian avionic sector.

How did you start out in this industry and how has it brought you to where you are today?
After a most rewarding career in the Royal Canadian Air Force, I decided to transition to the aerospace industry in order to continue fulfilling my desire to work closely with people towards the achievement of challenging goals. From my very first role as a junior program manager, I always maintain my focus on making sure that my teams were well informed, empowered and inspired so that the stated objectives could be successfully achieved. The team's accomplishments generated opportunities for increasingly greater challenges. I never refused an opportunity to learn and grow. In fact, I always encourage everyone I have the pleasure to work with to embrace new opportunities, never to be afraid to make mistakes and to share their newly gained knowledge with the rest of their teammates.
What is your role at your organization today?
I am currently leading Arcfield Canada, specializing in Avionics MR&O, Engineering Support and Supply Chain Management. The organization has a long history of successes in its fields of expertise. I was asked to join the leadership team to support the organization's continuous growth and transition from traditionally solely supporting the RCAF CF-18 aircraft fleet towards offering In-Service Support services to platforms operating in all domains. I would therefore define my role as strategist and coach.
What was your most challenging moment?
Leading any organizations, at any time, is a challenge. The economy, the environment in which the organization operates, the labour force, the technologies, everything is continually evolving forcing leaders to adapt rapidly in order to ensure the success of their organization. Still, major world events like September 11th, the 2008 Recession, the COVID-19 Pandemic, the Great Resignation and now, the conflict in Ukraine, have all been particularly challenging. These are times when leaders must be creative, focus on the strategic objectives and take care of the most important resource of any organization: the team members.
What was your A-HA moment or epiphany that you think will resonate most with our reader, tell us that story.
I have had many A-HA moments over my career. In fact, I embrace every day with the aim to learn something new about myself or how to be a better leader. I rarely go to bed at night without having something to reflect on. If I had to share at least one story though, I would select the time when I worked for a difficult leader. Insecure in his own role, he often 'lashed out' in meetings on everyone present. His questions and comments just made individuals feel inadequate. It was obvious that he did not master the financials, programmatic and technical characteristics of the business he was managing. Morale within the team quickly plummeted and our performance greatly suffered. This experience crystallized for me the great influence that a leader has on the outcomes of a team no matter how experienced and skilled that team is. I walk away from this recognizing more than ever that, as a leader, if you look after your team members, they will look after the results, but the opposite is definitely true.
What is the one thing that has you most fired up today?
The same thing that gets me fired up every day: The Team! The opportunity to work with people, establish objectives as a team and see them through to their full realization is the best motivator.
What is the best advice you received?
The best advice I ever received is to treat everyone the way I would like myself to be treated. In business, this means keeping everyone fully informed, making expectations clear, providing regular guidance and feedback along the way, correcting the course as required, and not to be shy to celebrate successes. It is about treating everyone, not just at work, but in all my dealings, with the upmost respect.
What is a habit that contributes to your success?
To be well prepared. It does not matter what you are leading, the time you spend getting prepared for your day, the upcoming meeting, the next phone call, will ensure that the event, the moment is a success and therefore that you are successful.
What is your parting piece of advice?
Obviously, it is all about the journey. The best leaders I worked with were not perfect. They always remained focused on the end objectives, were determined and enthusiastic, did not hesitate to admit when they were wrong and accepted others around them even if they made mistakes. Most importantly they were 'cheerleaders' and always highlighted the team's performance not their own accomplishments. There were great learning moments along my journey. My advice is to make sure that every day is a learning experience.
What people or organizations do you believe best embody the innovation mindset? (Does not have to relate to the defence & security industry, can be related to your everyday life)
The organization that best embodies the innovation mindset for me is Disney. I find it simply amazing how they can take a vision and convert it into reality by combining the work of individuals from so many different trades/professions such as artists, engineers, and architects, to create wonderful immersive experiences that entertain people form all ages. The fact that they are as relevant today as they were over 50 years ago is also a testimony to their ability to continually innovate, reinvent themselves. I would have loved to have had the opportunity to be part of their team at one point in my career.
Company questions:
How is your organization changing the game within your industry sector?
Arcfield Canada is looking to develop innovations within its SCM capability to deliver Cyber Materiel Assurance to the CF-18 fleet's supply chain. To this end, Arcfield has partnered exclusively with technology start-up, Palitronica who have recently been awarded a contract through the IDEaS program to supply full life cycle protection of aerospace platforms. The project—JETGUARD—is designed to safeguard mission critical LRUs and provide holistic cyber mission assurance.
What are some of the biggest impediments to innovation in your industry sector?
Keeping pace with commercial technology developments and the ability to quickly adopt and integrate similar advancements within defence and aerospace. The often-protracted procurement process does not always lend itself to match industry capability and technology developments. We see that Canada, however, does recognize this challenge and is committed to working with industry to address it.
How has innovation become engrained in your organization's culture and how is it being optimized?
From its onset, Arcfield has adopted a culture of innovation and strives to continuously develop its capabilities to meet the customer's mission. The company tag line "Setting the trajectory. Fueled by innovation." Says it all.
What technologies, business models, and trends will drive the biggest changes in your industry over the next two years?
We're certainly seeing supply chain security and resiliency as an evolving theme coming out of DND. The need for enhanced cyber mission assurance in cyber-contested environments is growing exponentially. In light of current global trends, Arcfield has prioritized development and integration of cyber materiel assurance as an enhancement to its existing SCM core capability.
Related posts