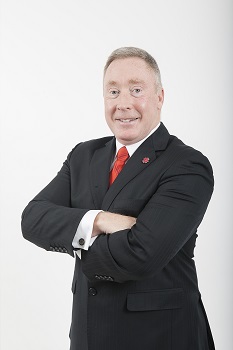 Game Changers: Peter Devlin of Fanshawe College
Stewart Downing, May 6, 2016
0
5 min

read
486
Peter Devlin strongly believes that colleges are in the best position to unlock the full potential of students.
A former commander of the Canadian Army, Peter is currently the president of Fanshawe College, one of the largest colleges in Ontario. The college offers more than 200 degrees, diploma, certificate and apprenticeship programs to 43,000 students each year.
Peter recently talked with Vanguard  about his transition from being an army commander to leading an educational institution.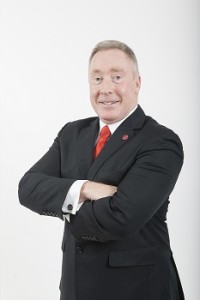 Vanguard Magazine: How did you start out in this industry and how has it brought you to where you are today?
Peter Devlin: I've always been interested in enhancing human potential and was fortunate to transition from training Canadian soldiers in our Army to educating students at Fanshawe College.
VM: What is your role in your organization today?
PD: I am the President of Fanshawe College.
VM: What was your A-HA moment or epiphany that you think will resonate most with our reader, tell us that story.
PD: Imagine that the former Commander of the Canadian Army is coming to lead a college – there was a little apprehension in the halls. The College however, was very welcoming and I believe we both were in search of a different approach. A rebranding effort was also underway and about six months after my arrival we launched our new brand and accompanying logo North Star. It was an incredibly powerful day because of the excitement and symbolism, and you could feel the pride and enthusiasm in the new direction – we had a shared vision for the future.
VM: What is the one thing that has you most fired up today?
PD: The potential of the college sector today is limitless. To my mind, colleges are best positioned to unlock the potential of students by adapting, and even predicting, changing market needs. It is that combination of experiential and relevant learning, inspired by colleges that are connected directly with industry, which has me jazzed up.
 VM: What is the best advice you received?
PD: Do it once and do it right.
VM: What is a habit that contributes to your success?
PD: The ability to command respect is paramount and the decisions I make are thus based on what I think is right for the organization I serve.
VM: Step back and analyze your journey, what is the takeaway you want to give to our audience?
PD: People are at the centre of every organization … at the centre of both the Canadian Army and Fanshawe College. I believe you need to command the respect of the people in your organization. I admire the wisdom and experience of the faculty and the staff at the College, who in turn value the students who need to be nurtured and supported. That understanding creates confidence and trust, thereby allowing Fanshawe to excel.
VM: What is your parting piece of advice?
PD: Have the courage to lead because I believe all organizations seek leaders … especially ones who inspire and motivate with imagination, courage, and integrity.
VM: What people or organizations do you believe best embody the innovation mindset? 
PD: Tesla embodies the innovation mindset. They are not just a carmaker, but a technology company that is fundamentally changing the way we consider transportation. From alternate energy to self-driving cars, they are a powerful example of disruption, and I think that's increasingly important today—especially for colleges. As we head into an era that will be dominated by change, technological growth and globalization, colleges will need to form successful partnerships with businesses and community organizations by offering access to a wide range of services, cutting-edge technology and state-of-the-art facilities so that our students can adapt and keep pace with an ever-changing world.
Questions regarding the Fanshawe College
VM: How is your organization changing the game within your industry sector?
PD: Our focus at Fanshawe College is on new program development. In a 12-month period, we will have launched 28 programs specifically designed to satisfy labour market demands and meet student needs. Many of these programs were thoughtfully developed in less than a year, which is very rapid deployment but matches the dynamic and evolving workforce we have in Canada. 
VM: What are some of the biggest impediments to innovation in your organization or industry sector?
PD: I believe there are two impediments to innovation in the college sector: the belief that we already know the market and this contributes to static strategies; and, the inability to liberate information thus limiting our ability to grow relationships with new and existing customers.
VM: What are the biggest impediments to innovation in today's enterprise?
PD: Whatever the industry, the biggest impediment to growth is status quo. I have a term that I call "SALY" – Same As Last Year. It's this tendency to do the same thing again with no imagination and no creativity.
VM: How has innovation become engrained in your organization's culture and how is it being optimized?
PD: The Fanshawe approach is to be bold, nimble and trusting, and to not fear mistakes. This is not easy for organizations, but the concepts are critical to creating a culture of innovation. We must challenge ourselves to think big, stay relevant, and be prepared to take advantage of opportunities that emerge quickly.
VM: What technologies, business models, and trends will drive the biggest changes in your industry over the next two years?
PD: While the web has been around for some time now, we are leveraging it in new and powerful ways. We have such tremendous access to knowledge and this is changing the way people are learning. Knowledge is everywhere and we facilitate conversations and discussions that make learning come alive and inspires students.
Another way colleges are trending—and Fanshawe in particular—is that we are becoming more integrated with industry. We have rich partnerships that include applied research with all sectors including manufacturing, technology, forestry, agricultural, energy, aerospace and defence. Increasingly we are seeing that the entrepreneurial spirit generated at colleges is what actually creates jobs. In other words, jobs are increasingly being created by and for our students as they learn. Jobs graduate from the College at the same time the students do.
Related posts