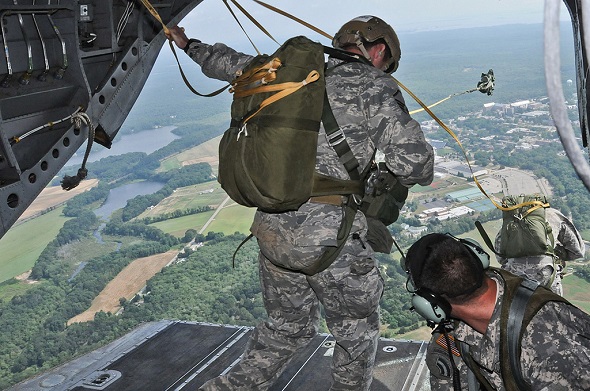 Royal 22e Régiment competes in Leapfest
Stewart Downing, August 3, 2016
0
2 min

read
451
Ten members of 3rd Battalion, Royal 22e Régiment will be testing their parachuting abilities at Leapfest from August 1 to 9.
Organized by the Rhode Island National Guard, the competition is in its 34th year and provides technical and skill-demonstrating opportunities to parachutists from around the world.
Historically, Canadian Army paratroopers have had success at this event, which is the largest and longest-standing international static-line parachute competition in the world.
Teams from the Royal 22e Régiment were Leapfest champions in 2002 and 2012.
The purpose of Leapfest is to provide a venue and opportunity for parachutists to demonstrate their proficiency in parachute operations in a competitive environment and to foster good relationships with international paratroopers and armies.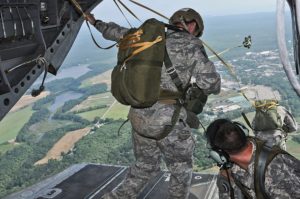 Each team consists of five participants: four parachutists and one alternate. The teams exit from a CH-147 Chinook helicopter at an altitude of 457 meters using an MC-6 static line, and steerable, parabolic parachute.
A static line is the length of cord used by paratroopers, instead of a ripcord, for opening a parachute. It is attached at one end to the aircraft and temporarily snapped to the parachute at the other.
Participants aim to land as close as possible to a designated area within the landing zone. Upon completing a parachute landing fall, participants are timed by qualified judges until they reach the designated area.
Last year, 244 paratroopers competed in Leapfest.
Related posts