Game Changer: Farhoud Shirzadi, CEO, VSETA
Marcello Sukhdeo, February 20, 2018
0
5 min

read
527
As the Chief Executive Officer of VSETA, Farhoud Shirzadi is responsible for the development and validation of innovative business models by utilizing artificial intelligence and sensors to offer new services for smart buildings.
"Since we spend the majority of our time indoors, the task of managing security and comfort of thousands of building occupants in large facilities is merely guesswork at best and mostly reactive to needs of occupants," said Shirzadi.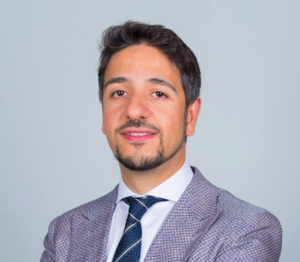 He went on to explain that his company enables real-time building monitoring by utilizing specially designed sensors for a variety of detection applications. These include live building occupancy monitoring, without requiring any Wi-Fi, electrical wiring or apps. VSETA also helps facility operators to anticipate facility needs in real-time or provide first-responders with live occupancy data during an evacuation.
In 2017, VSETA won the European Innovation Award (EIA) out of a field of over 2,000 global tech startup participants and also recently received government funding for Facility AI research.
Still new to the defence and security market, VSETA is growing. "Within seven months, VSETA grew from a concept model to millions of dollars in market valuation as a leading Canadian Facility AI startup," said Shirzadi.
Due to his work in the AI and sensors field, Farhoud Shirzadi was selected as a Vanguard Game Changer.
Here is his interview with Vanguard.
What was your most challenging moment?
Learning from failure and keep moving towards achieving my company's vision.
What was your A-HA moment or epiphany that you think will resonate most with our reader, tell us that story?
My first aha moment came after my first patent while working at BlackBerry. I was capable of coming up with an innovative solution. All I had to do was to think about anything and ask: "why this way?" I learned how to break a problem into subsystems and come up with patentable solutions.
That year I ended up collecting over a dozen of patents.
After a while, I wondered if it was possible to think of better products or services and bring it to market. This is how VSETA was incorporated.
Our first product was a sensor to prevent distracted driving. It could detect if the phone is inside the driver or passenger area in real-time and disable the phone automatically if the car was moving and the phone was in the driver's area. We thought it could save many lives and billions of dollars in annual damages by preventing distracted driving.
Ultimately, the real aha moment was when I learned how to validate and execute ideas to market effectively.
What is the one thing that has you most fired up today?
Sharing my experiences with Vanguard readers. This is an excellent publication for connecting and educating people in the industry.
What is the best advice you received?
Be the best you can be. And it starts with knowing what you want. It takes passion and hard work to achieve your goals, but you grow and develop yourself in the ways you never expected on your way toward success.
What is a habit that contributes to your success?
Patience. It takes time and open dialogue to understand the market needs and to develop innovative solutions.
What people or organizations do you believe best embody the innovation mindset?
Humans survive by adjusting their environment to innovation for comfort and security.
The people or organizations who best embody the innovation mindset realize the need for these innovations and reflect the society's needs with their well-timed, designed and executed products and services.
What factors do you consider important when designing a strategy?
When designing a business strategy the most important factors are market timing, identifying your customer segment, articulating value proposition and using available resources effectively.
How is your organization changing the game within your industry sector?
VSETA is changing how buildings operate more efficiently and securely with real-time building data. VSETA is a private wireless sensor network, which operates independent of Wi-Fi and requires no electrical wiring, making it extremely versatile, robust, low-cost and quick to deployment.
VSETA Facility Artificial Intelligence acts on big data collected from the building and recommends the most efficient operations according to current building needs. VSETA network is even capable of wireless service tracking to detect service completion for digital record keeping and analysis.
Thousands of people flow inside large facilities every day, until today there was no accurate way of telling how many people are located in various parts of the building and how they consume facility services or interact with the building.
This also meant ensuring security or responding to emergencies in large facilities without know-ing occupant movement or count of people inside the building has been difficult or impossible.
VSETA significantly helps facility operators to allocate services efficiently in real-time. Reducing complaints and costs. It also helps first-responders to get a real-time view of building occupants in emergencies.
What are some of the biggest impediments to innovation in your industry sector?
The biggest impediment to innovation is the fear of change which is a predominant characteristic of a human being. The resentment of new processes and technology slows down the progress. It takes patience and market engagement to introduce a better way of doing things.
How has innovation become engrained in your organization's culture and how is it being optimized?
Having creative people on the team and enabling open communication is an essential part of our organization culture that enables us to continuously foster innovation and to think outside of the box.
What technologies, business models, and trends will drive the biggest changes in your industry over the next two years?
The biggest change over the next few years, in my opinion, will be driven by the further development of communication technologies, artificial intelligence and inter-connectivity of devices. These technologies will continue being incorporated into a more diverse range of applications while re-shaping many different industries.
What is your parting piece of advice?
Challenge yourself. Pushing yourself out of your comfort zone takes courage and determination in the face of criticism and failure.
Related posts