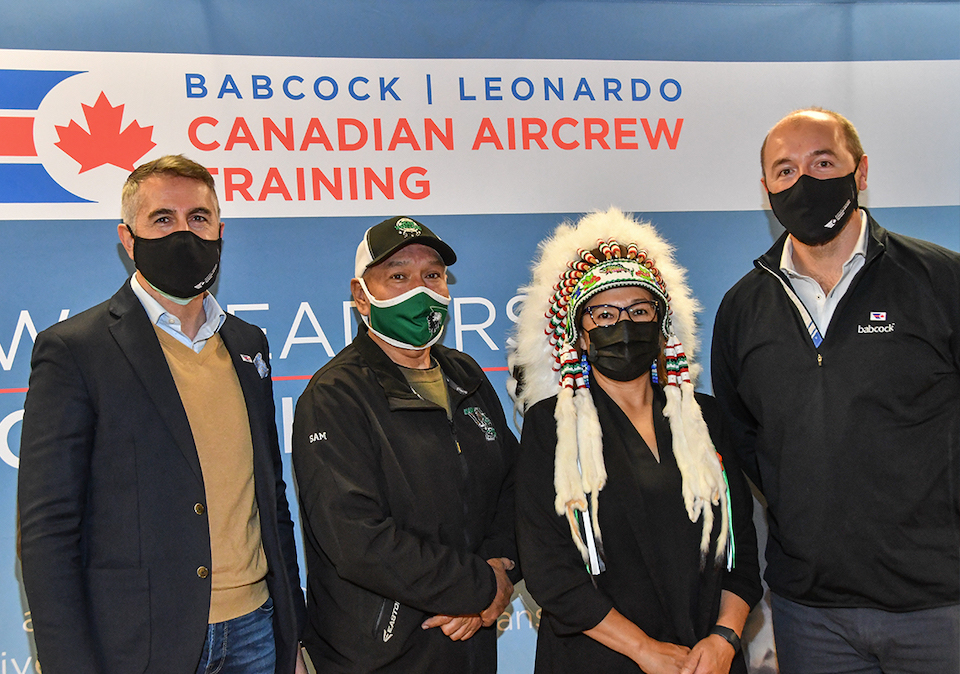 The Babcock Leonardo Canadian Aircrew Training team has a new partner –  Athabasca Catering Limited Partnership (Athabasca Catering). In an announcement made on October 20, Athabasca Catering has joined the team that will be bidding for Canada's Future Aircrew Training (FAcT) program.
Through FAcT, Canada is looking to procure a comprehensive aircrew training program that provides aircraft, ground-based training systems, civilian instructors, as well as other essential services, such as air traffic control, aircraft, and airfield maintenance, accommodation, and food services for the Royal Canadian Air Force. The contract is expected to be awarded in 2023 and will run for a period of 25 years.
According to the news release, Athabasca Catering is Canada's largest Indigenous-owned hospitality and site management company that offers authentic, personalized experiences that rely on the highest standard of training, safety, and quality.
"It has been my hope, and the hope of leaders past, to create opportunity for our members through responsible ventures," said Chief Tammy Cook-Sear son, Chief of Lac La Ronge Indian Band & President of Athabasca Holding Corp. "We have successful businesses, trained members, and more financially stable families because of the partnerships we have created. We want to build on these successes, by delivering to the requirements expected of us in this partnership as we continue building healthy and independent communities where we operate."
The partnership between Athabasca Catering and Babcock Leonardo Canadian Aircrew Training is an unprecedented alliance that will further investment into the economies of Indigenous communities in Saskatchewan and Manitoba.
"By recognizing the competencies Athabasca Catering Limited Partnership is able to deliver in support of the FAcT opportunity, Babcock Leonardo Canadian Aircrew Training has embraced a thorough understanding of the positive impact and contribution Indigenous organizations can provide to the success of its business operations on such a large scale. This is an enlightening and welcome step in the right direction and an example to industry, Canada wide," said Alan Cole Managing Director, Athabasca Catering Limited Partnership. 
"We are thrilled to have Athabasca Catering join the Babcock Leonardo Canadian Aircrew Training team. Athabasca Catering was selected as a partner because of their commitment to high-quality experiences with all of their services, their dedication to providing training and safety, coupled with their understanding and respect for Indigenous culture and heritage."
The news release points out that this is the first of many long-term partnerships Babcock Leonardo Canadian Aircrew Training will develop with Indigenous businesses. The team recognizes the many opportunities that the FAcT program offers to organizations of all sizes, and looks forward to bringing Indigenous partnerships to many areas of the overall solution.
Related posts