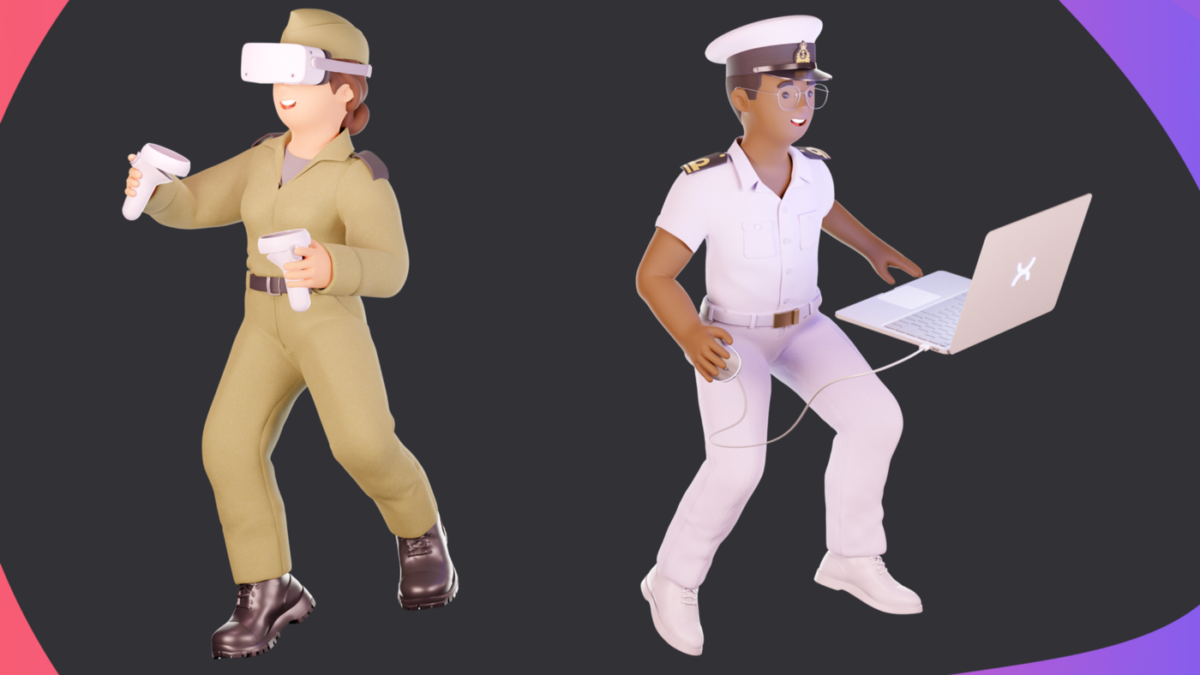 Enhanced Training Experiences for RCN Delivered by OVA
Vanguard Staff, August 1, 2022
4 min

read
1476
OVA has supplied their Metaverse creation software to the Royal Canadian Navy's HMCS Venture naval leadership training centre, delivering on a $1.2 million contract. The software is called StellarX and is used for creating Virtual and Mixed Reality content. StellarX, which is also available on desktop, addresses the training and collaboration needs for new and existing ship staff by building life-like Digital Twins of marine systems. The naval community will be able to continue using StellarX to suit various needs in training, design review, work instruction, and equipment maintenance. The RCN can access and collaboratively experience scenarios from anywhere on the globe. Under the contract, OVA delivered:
Maintenance instructions for the Reverse Osmosis Desalination and Blackwater systems
An educational rendering and interactive animation of the High-Pressure Air Dryer
Shoring activities (Damage Control)
And Remote Assist capabilities on the HoloLens
Course Content Development Analyst, RCN had this reaction to StellarX, "You forget that you're not actually onboard the ship because it looks so real and lifelike."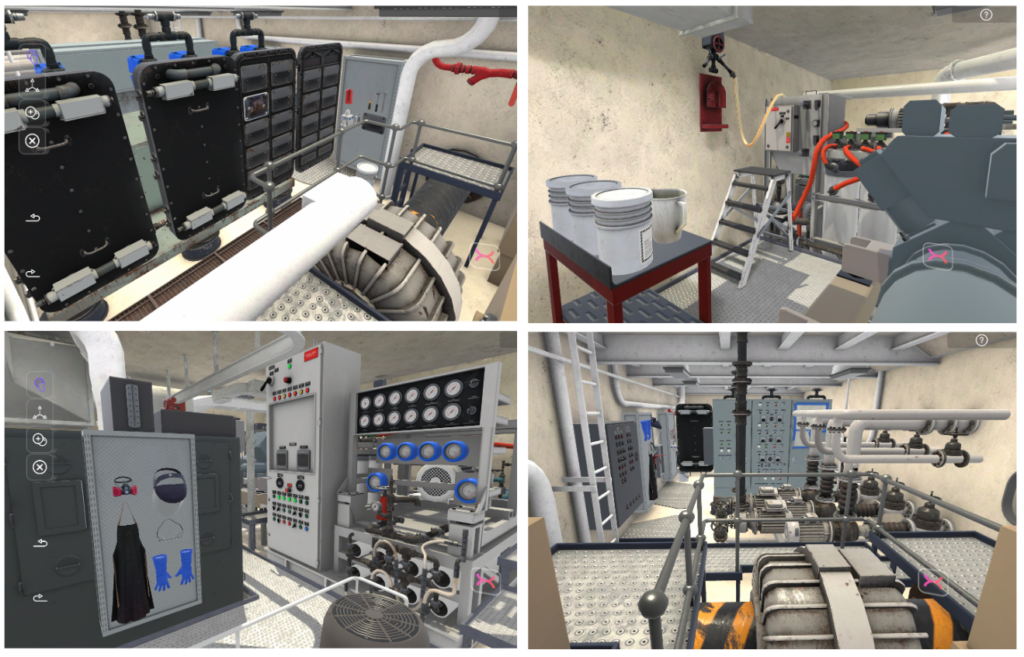 The project aligns extremely well with the RCN's Digital Navy Initiative, a strategy that looks to enable Canada's naval team for the digital age. OVA's digital tools and innovation in Digital Twinning technology allows for training and maintenance activities to be completed faster, safer, and more efficiently. It is fully expected that Life Cycle Material Managers will see shipboard equipment receive prompt, preventative maintenance due to tailored and immersive training and that technicians and Fleet Maintenance Facility workers will have their corrective maintenance duties reduced. Additionally, immersive emergency training operation packages can be both practiced remotely, before setting sail, and referenced during an actual emergency.
Captain (N) Jason Boyd's letter to the members of the Naval Personnel and Training Group emphasizes the importance of the Force Generation training requirements to support the CAF's operational effectiveness during the COVID-19 Pandemic. A main point that he emphasises is the need to take measures to preserve the Force and ensure members are "available for future taskings which the CAF may be asked to fulfill." With the ability to enable members to train and collaborate remotely, OVA's StellarX product answers the call. Personnel can work through tailored training scenarios in Virtual Reality or with remote assistance Mixed Reality capability.
Learning Specialist, RCN on StellarX, "So much great flexibility in StellarX, it really is a Swiss Army Knife for VR and AR development."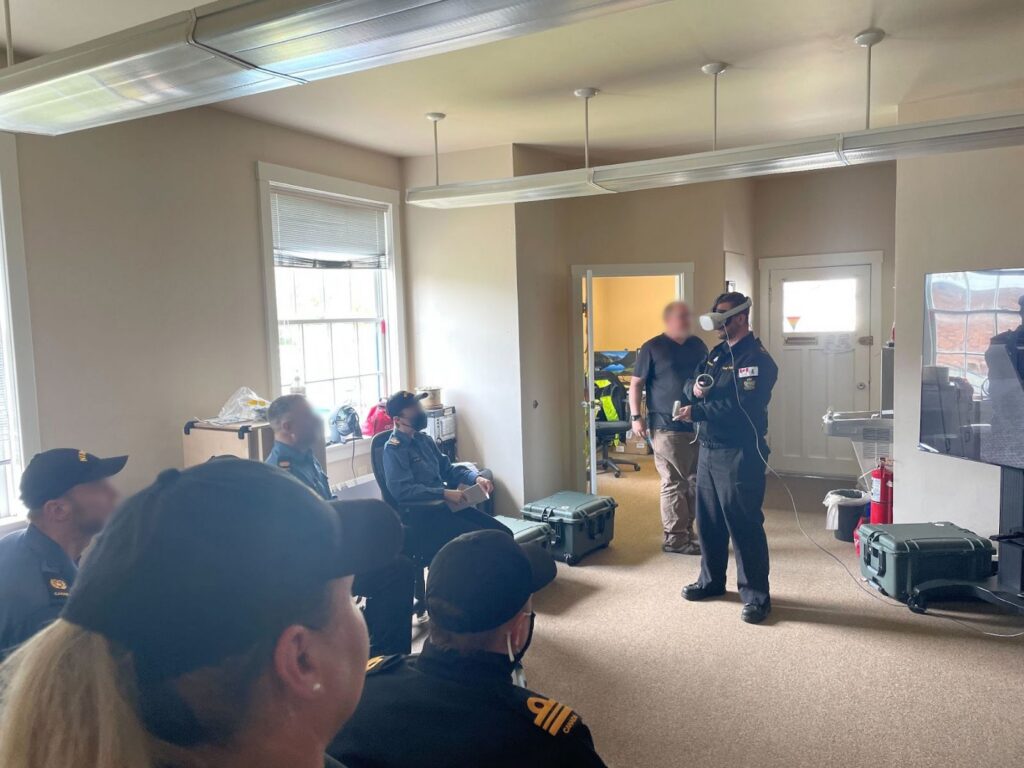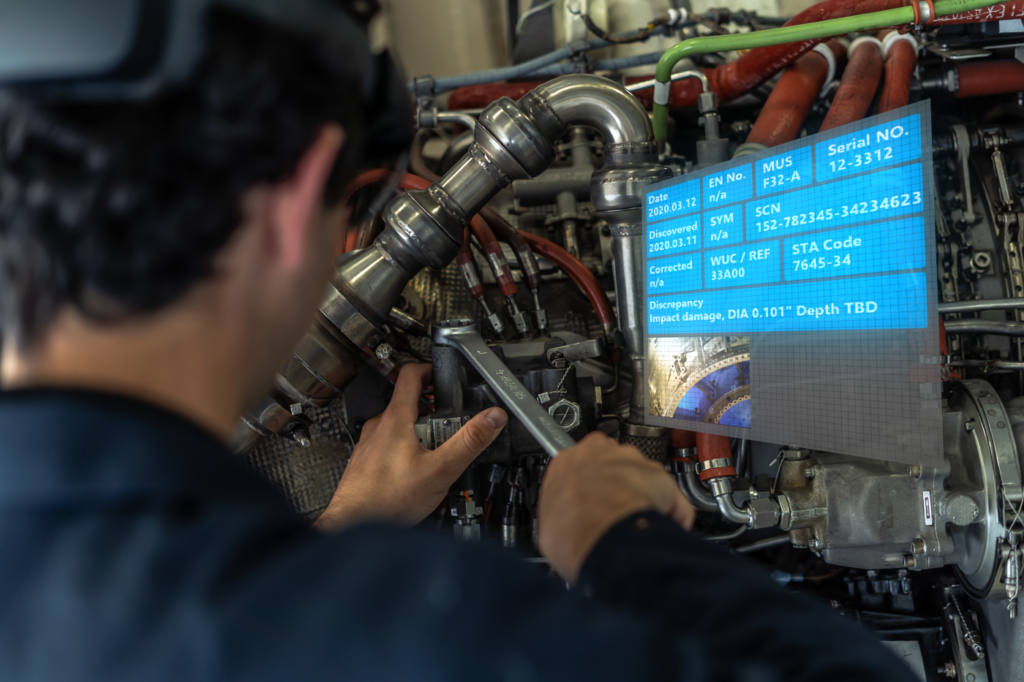 OVA's project has also uncovered several follow-on activities that could be valuable not only to HMCS Venture and the Navy, but more broadly, the DND. The Canadian Army has a Modernization Strategy, 'Advancing with Purpose', that seeks to "rationalize and increase its use of virtual and constructive simulation for both collective training and individual training, as well as distributed learning in order to ensure that basic skills have been learned before engaging in live simulation events like field exercises." Hopes for synthetic training are also indicated by The Royal Canadian Air Force in their 'Preparing the RCAF for the Future,' where it's noted that "Enhancing or increasing the training capabilities of [426 Squadron's CC130J facility and 450 Squadron's CH149 Chinook facility] for use by international partners may, therefore, be lucrative for Canada (in addition to enhancing prestige for Canada in the eyes of its allies), while at the same time supporting Canadian aerospace industrial partners."
With all branches of the Canadian Armed Forces (as well as other federal government entities) seeking Training and Simulation solutions, OVA is well situated, having had their technology tested and validated under this contract. Over the next 3 years they will pursue Canadian contracts up to $8 million per defence department via the Innovative Solutions Canada 'Pathway to Commercialization' stream. And further into the future, OVA is planning to increasingly integrate their training and simulation capabilities with NATO allies, becoming a key contributor in equipping those that serve.
Keith Beaudoin, OVA's Head of Product had this to say:
"For the RCN and our other major clients we are not solely a technology provider, rather we are a close partner; one that helps, guides, and supports in all the phases of training creation. We build effective training solutions tailored to their needs."
Related posts