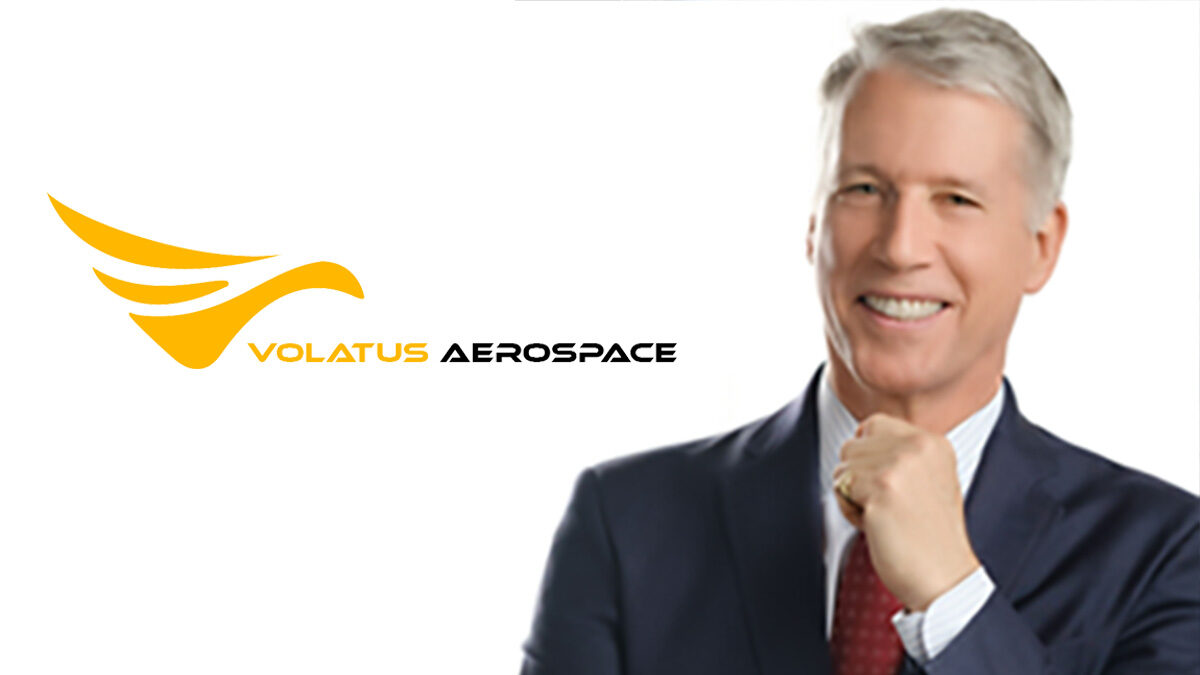 Lt. General (ret'd) the Honourable Andrew Leslie has been appointed to Volatus Aerospace Corp.'s Board of Directors, effective June 23, 2022.
A soldier, business leader, and a Member of Parliament for the federal riding of Orléans (2015), General Leslie was born into a multi-generational military and public service family. During his time as a member of parliament, he was part of the Privy Council, Government Whip, and Parliamentary Secretary focused on Canada–US relations, helping with NAFTA and other global matters.
Volatus Aerospace Corp. provides powerful integrated drone solutions throughout Canada, the United States, and Latin America. Volatus Aviation, a subsidiary of Volatus, provides aircraft management, charter sales, and cargo services using piloted, remotely piloted, and autonomous aircraft.
"It is an honour to welcome General Leslie to the Volatus Board. He has significant leadership expertise and a deep understanding of global affairs, defence, and strategic planning. His experience will be invaluable to Volatus as we grow our business globally and seek to work with governments in supporting their public safety, defence, and security capabilities," said Ian MacDougall, Chairman of Volatus Aerospace.
"Volatus is a rapidly scaling Canadian aerospace company with enormous potential to become a leading global player in the drone space. I like their focus on veteran programs," shared Lt. General (ret'd) Leslie. "They truly appreciate and value veterans' expertise, experience, and knowledge. I look forward to getting to know Volatus leadership and staff and supporting their growth."
After Lt. General (Ret'd) Leslie's appointment, the Board will be comprised of five directors — three of whom are independent.
With extensive training and thorough experience in leadership, governance, succession planning/leader selection/mentoring, strategic planning and risk and crisis management, it comes as no surprise that after serving 35 years in the Canadian Armed Forces, he was appointed Commander/CEO of the Canadian Army for four years during the Afghan War. During his tenure, he oversaw 57,000 soldiers and their training programs, a multibillion-dollar budget, and related equipment programs.
General Leslie also has detailed knowledge of Canada's place in the world, international trade, and Canada–US relations. He has also been on several international tours with the UN and NATO in peacekeeping roles, where he was recognized with numerous Canadian and international awards and decorations.
Graduating from numerous military courses on leadership, governance, ethics, strategy and tactics, equipment acquisition and risk management, his education includes the University of Ottawa (Economics), the Royal Military College (MA/Strategic Studies) and executive courses at the Harvard Business School and the Canadian Forces Colleges. In 2021, he was conferred a Doctor of Military Science degree from the Royal Military College. He currently lives in Ottawa and is bilingual in both English and French.
After leaving the military, General Leslie became Senior Vice President for a Canadian corporation, working on network operations and cyber-security with US and Canadian clients. In January 2017, the Prime Minister named him Parliamentary Secretary for Global Affairs. He has spent considerable time in the U.S., and across Canada, interacting with military and business leaders, premiers, and governors, as well as Congress members on binational issues.
Related posts