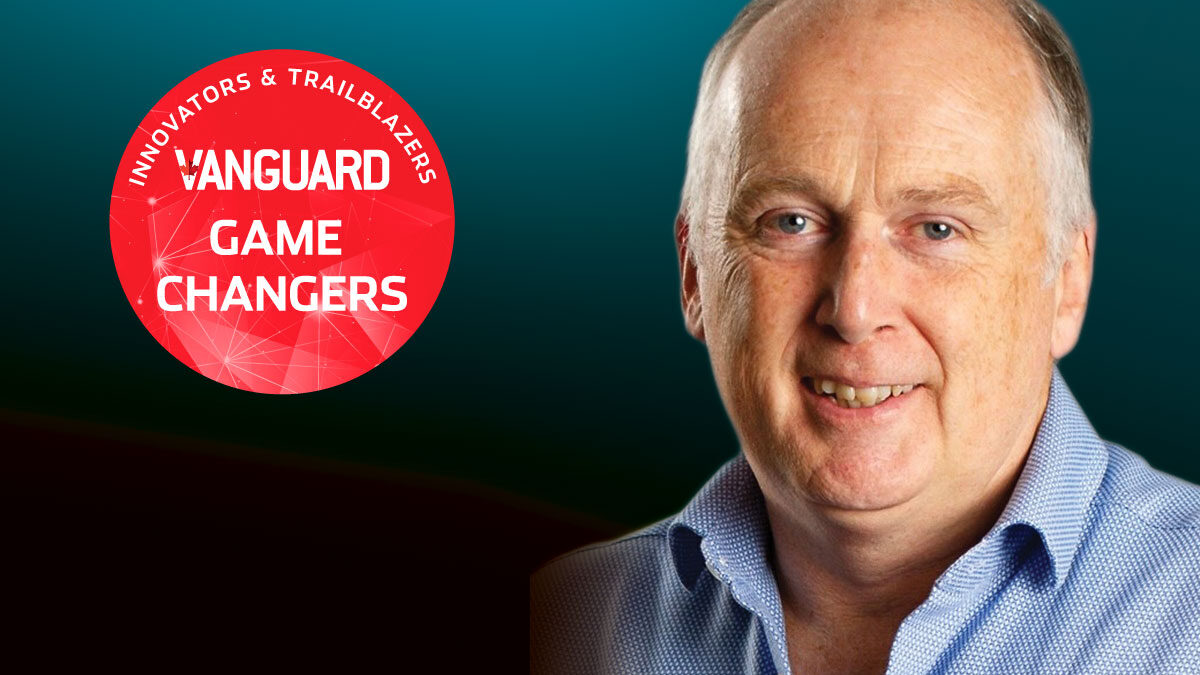 What is the best advice you received?
Lead, follow or get out of the way.
What people or organizations do you believe best embody the innovation mindset?
Thinking about some of the groups I have worked with the common denominators of innovative teams are the unity of effort in driving efficient mission success, and a culture that encourages employees to be the expert when they need to be heard. If these two factors are in-play the organization or business unit has the potential to: maintain focus – not just generate good-ideas; enable a trust-based environment which encourages appropriate creative and critical thought; effectively manage resources for effective and timely innovation.
What technologies, business models, and trends will drive the biggest changes in your industry over the next two years?
Without any doubt the biggest trends that will accelerate the adoption of Mixed Reality technologies will be related to either Environmental, Social and Governance pressures or to the demands on primes to deliver enhanced systems availability. From addressing outflow of experiential knowledge as the "Silver Tsunami" of experienced workers retire, to reduction in travel to site journeys reducing Greenhouse Gas emissions (already reported at between 60 and 75% for Kognitiv Spark customers), numerous operational impacts will drive demand and innovation of Mixed Reality in a highly exciting and truly impactful way.
How did you start out in this industry and how has it brought you to where you are today?
I was very fortunate to start my professional career in the British Army. This led me through a wide variety of leadership roles in technical and operational postings as well as operational deployments. My experience in uniform created many of the conditions for success as I transitioned into management roles in the defence sector and subsequently co-founding Kognitiv Spark.
What is your role at your organization today?
I'm the VP Public Sector and Defence where I head up a great team focused on building the discussions that leads to deployment of our Mixed Reality systems, whether directly into Government Departments, with global defence primes, consortia, or small and medium businesses in the sector.
Within this probably the most fulfilling activity for me is that of providing end-user driven feedback into our technical roadmaps here with our dev team. This was a process that we started with our first contract with the Royal Canadian Navy and continues as a routine sustained process with all our defence customers.
What was your most challenging moment?
At an early stage deciding as a leadership team that if we were to meet the security needs of the Defence sector we would have to build RemoteSpark from the ground up and really own every line of code in our product. Up until that point we had believed that we would be able to utilize 3rd party apps. However, as many people reading this will reflect, there are no easy options in building a tech start-up from the ground up – especially when security is such a required factor for success. As a result, we have often found ourselves not only on a seldom used path but cutting our own trail to meet the challenges we face. To quote Ryan Groom our CTO and my co-founder – "There's no Google to get the right answers out here!"
What was your A-HA moment or epiphany that you think will resonate most with our reader, tell us that story?
Seeing the unprompted excitement and positive reaction to RemoteSpark from the first defence focused user-group. That group of Royal Canadian Navy Marine technicians were a great team to work with and reminded us of why we do what we do – we are still genuinely indebted to them. When they started testing and using the technology so readily within 30 minutes of being introduced to RemoteSpark, it really was an immense moment of relief as well as a profound confirmation that our user-first philosophy had paid off.
What is the one thing that has you most fired up today?
There is no shadow of a doubt what fires me up. Getting RemoteSpark technology into the hands of the end-user and listening to the amazing feedback they give us on potential use cases that can be rapidly turned into operational impact for their team.
One continual improvement group in a global aerospace & defence prime came up with 240 suggested use cases in one of their facilities after just 10 days working with RemoteSpark. Some of that reflects the fact that they had been dwelling on the technology for some time, and RemoteSpark was the operationally available catalyst for change that they had been waiting for. In their case no other team had been able to put a Mixed Reality system in their hands which worked outside the hyper-connected demo space, let alone in the congested and cluttered space of their facility.
Our end-user persona has remained consistent and reflects many of the characteristics that drive our roadmap – it is a technician or a fitter or a medic who is wet, tired, and hungry, working under pressure to do the right thing for their team, but is uncertain about the next right step to take. Our technology has been developed to serve that individual, and to get that knowledge to where they need it when they need it.
What is a habit that contributes to your success?
Listening is definitely the habit I try (not always successfully) to pay attention to every day. This reflects an understanding of the fact that I don't know half as much as I think I do, and the best way to learn is through the people and teams that I am privileged to work alongside. This applies as much within our own team as it does with our partners and customers.
What is your parting piece of advice?
If you are serious about bringing digital technology into your environment, discuss security first. Don't try to wrap security around 3rd party solutions, make sure your providers have focused on securing your data and process, by baking security best-practice in from the start. Also, in order to avoid downstream delays, engage early with those innovative solutions providers – don't wait until there is a crisis before you start trying to integrate a new digital solution into your infrastructure and importantly your workforce.
How is your organization changing the game within your industry sector?
Firstly, with software which has been completely developed here in Canada, Kognitiv Spark are offering solutions that allow companies and organizations to change the way in which they support their team members.
RemoteSpark has been created and operationally deployed to maximise the benefit of presenting complex 3-dimensional information in 3 dimensions. This allows the human brain to focus on the task at hand, rather than interpreting 2D info into a 3D context. This is done Heads Up and Hands Free to support operational tempo, resilient decision making and enhanced force generation. All of this whilst being supported in-call by experts who have the benefit of the first-person point of view of the on-site team member.
Secondly, as an enabler of digital transformation, in getting knowledge to the point of need, Kognitiv Spark has created a unique capability that not only meets the security needs of defence but is also capable of working on the widest range of communications frameworks. This reflects the challenging environments in which our servicewomen, men and defence contractors operate – at the geographic and digital Edge – where RemoteSpark is already operationally deployed in locations as challenging as Resolute Bay.
Thirdly we have created a world-leading body of knowledge in the application of Mixed Reality or Spatial Computing to our industry here in Canada, by leveraging the needs of the end-users and working. This is combined with the expert knowledge of our Canadian research partners including the team led by Dr Scott Bateman at the University of New Brunswick.
What are some of the biggest impediments to innovation in your industry sector?
Resistance to change in organizations and industry combined with a failure to understand the positive impact of digital transformation occurring right now are typical obstacles. However, even in these cases we have found that many of the objections to the adoption of Mixed Reality (or other transformational digital technology) are overcome by leaders defining the objectives of adoption, bringing in the end-users early and conducting a small scale, low risk, proof of concept for a specific use case.
Related posts