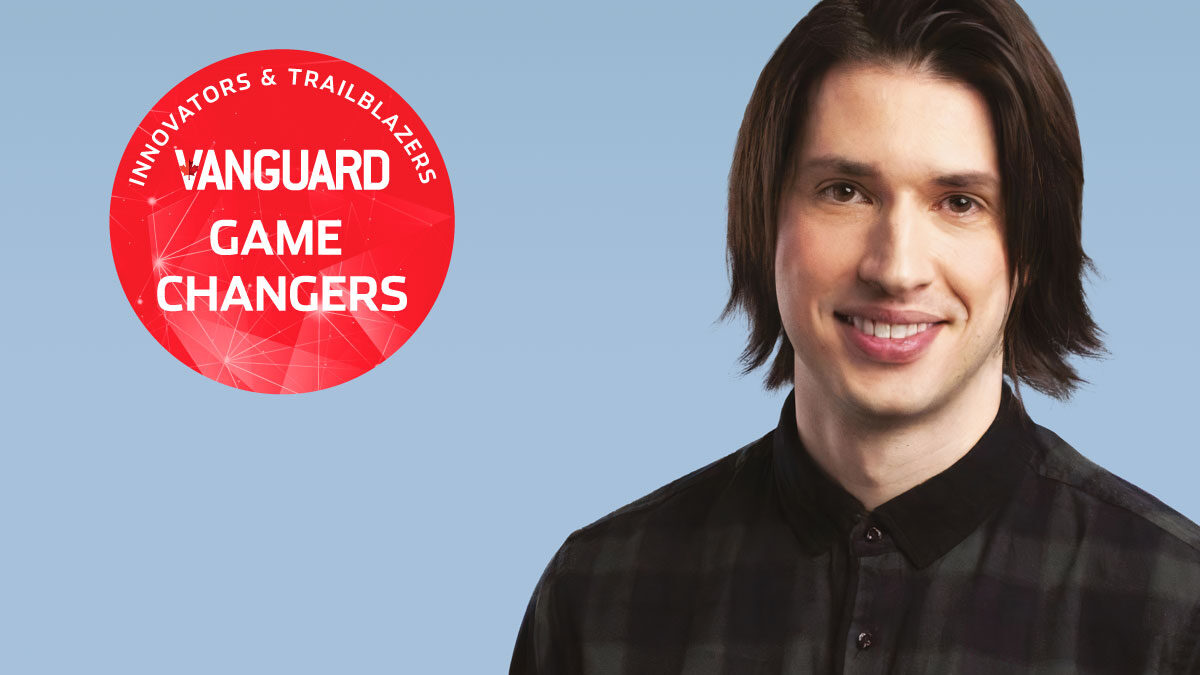 Harold Dumur, Chief Executive Officer, OVA
Vanguard Staff, February 22, 2022
7 min

read
2494
What is the best advice you received?
This is a marathon, not a sprint. It makes even more sense in the defence sector as the sales cycle is longer than other verticals.
What people or organizations do you believe best embody the innovation mindset?
Organizations that don't try to develop everything themselves. Instead, they work within a larger ecosystem to create something more significant.
What technologies, business models, and trends will drive the most significant changes in your industry over the next two years?
I think blockchain will have a substantial role in transforming our industry. With "NFT 2.0" having more utility, the interconnection between solutions will be easier to integrate through the web3. Also, 5G and edge computing will help distribute our solution as computers with heavy GPU will become useless since everything will be rendered on edge. Users will not have to download software anymore as it will be streamed to them. The paradigm will shift. You won't bring a soldier to the training facility. Instead, the training facility will be brought to the soldier.
How did you start out in this industry and how has it brought you to where you are today?
My co-founder Lucie was working at a defence event in 2015 and she ran into someone from Lockheed Martin Canada (LMC). She showed them what we were working on. Back then our company was made up of just three people. We were developing everything with Adobe Flash, but Flash was about to be sunsetted. Apple had just announced they wouldn't be supporting this format anymore. We were in dire need of finding a new opportunity. That new opportunity came that night through LMC. They asked if we could create a virtual reality environment. We invited them to visit us at our Quebec City office in three months and we'd show them what we'd come up with at that time. The next day, back at the office, we ordered one of the first VR headsets, the Oculus DK2. My colleague Pierre-Luc showed off what could be done with a 3D engine. That was the start of our journey. We never looked back. Our company now consists of 35 people an office in Quebec City and another in Montreal. We now have our product named StellarX(R) which is a metaverse builder aimed at the non-pro-users who want to start creating their own immersive or augmented world for training, education, collaboration, design thinking, etc.
What is your role at your organization today?
As the CEO, I'm finding new partnerships and strategies, and I'm the link with the VC within the company.
What was your most challenging moment?
Coming out of the metaverse winter that went from 2017 until 2019. That technology space just didn't have a lot of traction at that time. Nowadays, it's the opposite. Everyone wants to have a piece in the metaverse and is actively looking for tools that will enable them to start their journey. At OVA, we are well-positioned with our tool that democratizes this space.
What was your A-HA moment or epiphany that you think will resonate most with our readers? Tell us that story.
Meeting NATO representatives at the ITEC conference in the UK in 2016. I was in a room on the second floor of the tradeshow and it just hit me, I realized that what we were working on would open many doors. A few months later I travelled to San Francisco and met with representatives from Google, Facebook, and Wal-Mart. These three companies are far from the defence sector, but still have a market cap close to the Department of Defence budget.
What is the one thing that has you most fired up today?
Working directly with the Royal Canadian Navy and the Canadian Army Forces. When I started, I was taught that to get contracts in the defence sector I had to work my way through the prime contractors and find a way to get in by wading through the ITB (Industrial Technology Benefit) discussions. But, if you have a solution that just fits the DND, you can sell it to them directly. Through RFI/RFP, IDEaS, or Innovative Solution Canada (previously named BCIP for Build Canadian Innovation Program) there are many paths you can take. I'm happy that we have made a name for ourselves because it was challenging to get to know the defence ecosystem. We were a company that started from nothing, but we had a vision that the future would be 3D.
What is a habit that contributes to your success?
Like Steve Jobs said, stay hungry, stay foolish.
What is your parting piece of advice?
Don't do something for the money. Do it because it's your passion. If you love what you do, even in the challenging moments, when everything seems out of reach, you will find a way to succeed. If you can ask yourself what else you'd be doing and you don't have an answer then you're on the right path.
What people or organizations do you believe best embody the innovation mindset?
Organizations that don't try to develop everything themselves. Instead, they work within a larger ecosystem to create something more significant. Nike is succeeding in that way and Phil Knight's book "Shoe Dog" is a good reference for that philosophy. Nike is still successful today because they are innovative. They are partnering with Apple on Fitness+ programs for Apple TV. They recently acquired RTFKT who sells virtual shoes as NFTs. It's a $30B business. They could have tried creating everything in-house, like their streaming training services or their own digital shoes, but instead, they focus on what they do best, creating top sports clothes and partnering with the best from other areas.
How is your organization changing the game within your industry sector?
StellarX(R), powered by OVA, is the best sandbox for non-programmers to develop their virtual and augmented reality environment. It enables them to build through simple drag-and-drop creation. Creating such an environment is a creative process that includes many challenging steps, including defining the interaction and logic, making the world with assets and animations, adding some avatars and, finally, testing the virtual world with real users. Moreover, with StellarX(R), we believe that machine learning can be used throughout creation. We are building the best artificial intelligence that works with our sandbox users. It can co-create with them when designing virtual worlds, help with creative problem solving by suggesting ideas, and take out all the non-creative work so our users can focus on what's important.
What are some of the biggest impediments to innovation in your industry sector?
It would be much easier if the defence sector was open to working with Cloud providers such as Azure, Amazon or Google because most of the solutions nowadays are connected through those services. Deploying in a Local Area Network or an outdated server is always challenging. This is why we needed to develop an offline version of our solution, specifically for the defence sector requirements.
How has innovation become engrained in your organization's culture and how is it being optimized?
It started from day one with the name of our company. "OVA" is at the center of the word "innOVAtion." So, everything that we do needs to be state of the art. And I'm not just talking about our product. Our whole organization is connected through Slack with Google for Enterprise. As an agile company, our projects incorporate two weeks sprint, managing everything with Jira. We are on Discord to be closer to our prosumer community. So, we stay up to date with the market and where our consumers are inside and outside of the defence sector.
Related posts