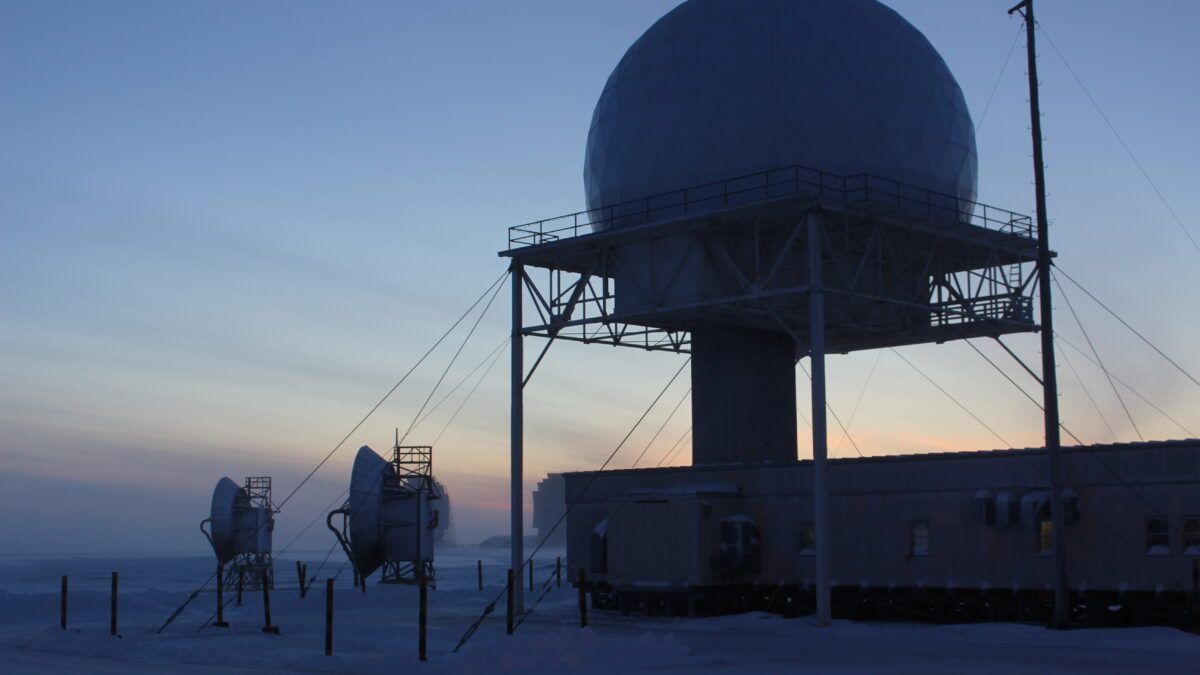 Command and Control: An Everchanging Landscape
Terry Leversedge , September 5, 2022
8 min

read
1400
Two recent announcements concerning the Royal Canadian Air Force's (RCAF) command and control enhancements probably went unnoticed by most of the Canadian public. On June 20, 2022, the Minister of National Defence (MND) announced that Canada is "investing $4.9 billion over the next six years to modernize our continental defences, and, to protect Canadians from new and emerging threats". Then on July 22, the Commander of the RCAF announced the "establishment of 3 Canadian Space Division, which also included the re-establishment of 7 Wing (Ottawa), comprising 7 Space Operations Squadron and 7 Operations Support Squadron, in order to provide comprehensive space-based data capabilities and data in support of CF operations.
North American Aerospace Defense Command (NORAD) is responsible for the aerospace defence of this continent and also warns of maritime threats approaching North America. This bi-national, US / Canadian, command has continuously evolved from originally just deterring Soviet long-range bombers during the Cold War, to counter-drug operations, to countering terrorist organizations in the wake of 9/11, and is now to trying to address the latest high-tech cruise missile and ballistic missile threats. At the heart of these operations is the need for superlative command and control. NORAD's North Warning System (NWS) currently primarily uses a set of "trip wire" radar stations spread across both Alaska and Canada's North in order to provide advanced warning of any threats. But the rapid escalation of ballistic missile and cruise missile technologies and now with the potential addition of hypersonic missiles [which Russia has recently operationally deployed in its conflict with Ukraine] has rendered this "line in the sand" technology increasingly obsolete. NORAD must now prioritize missile warning, missile defence, cruise / hypersonic cruise missile and/or hypersonic glide weapon threats to close the capability gaps and to provide a credible deterrence moving forward. The overall NORAD Modernization program is therefore a large-scale "moving target," and our decision-makers have been left scrambling to meet both already existing challenges and those now emerging. The government's / RCAF's recent announcements are therefore both very positive steps forward in the enhancing both NORAD's and Canada's command and control capabilities.
The Commander of NORAD is also dual-hatted as the Commander of United States Northern Command or USNORTHCOM. The Commander's goal in terms of command and control is to use both existing and emerging technologies in order to create the environment necessary for both NORAD and USNORTHCOM to achieve what they call "information dominance." The Commander needs accurate, timely, and pertinent information from a sensor network that includes data from all domains (including space) in order to allow for a fuller understanding of any possible threats from adversaries and to create as much time as possible for decision-making, along with providing all possible choices and options for deterrence and / or defence.
In its final state, the RCAF's No. 3 Canadian Space Division is projected to employ approximately 175 military and civilian personnel once fully matured in the next few years. This is an increase of 85 positions from the current Director General Space organization. The CAF's space-based capabilities are used to deliver communications, command and control, navigation, weather, and overall situational awareness in support of military operations and activities. These activities can include not only support to NORAD but to search and rescue, along with monitoring Canada's maritime approaches, reinforcing Arctic sovereignty, and providing support to decision-making in overseas operations.
Canada's commitment to the Combined Space Operations Initiative (CSOI) will also be a priority for 3 Canadian Space Division. This agreement currently includes the so-called "Five Eyes": Australia, New Zealand, the United Kingdom, the United States, and Canada plus France and Germany. (The RCAF is not alone in creating a new dedicated space division. The new United States Space Force stood up in 2019 with more than 8,000 personnel. In April 2021, Britain stood up its own Space Command to both coordinate space operations and procurement of space systems, with approximately 400 staff. And earlier this year, the Australian Defence Force announced that it was creating its own defence space command with, initially, at least 100 personnel.)
The heart of the recent NORAD Modernization announcement was that, in coordination with the US, Canada will establish the backbone for a brand-new, Northern Approaches Surveillance system to enhance surveillance and early warning of threats to our continent specifically including three initiatives:
an Arctic Over-the-Horizon Radar system to provide early warning radar coverage and threat tracking from the Canada-U.S. border to the Arctic Circle [Note – Canada is not alone in pursuing this technology as Australia has already developed its own over-the-horizon system known as the "Jindalee Operational Radar Network (JORN)" that can monitor air and sea movements];
A Polar Over-the-Horizon Radar system to provide early warning radar coverage over and beyond the northernmost approaches to North America, including the Canadian Arctic Archipelago; and
A new system called "Crossbow" — a network of sensors with classified capabilities, distributed across northern Canada, as another layer of detection.
These three systems should significantly improve the situational knowledge of what enters Canadian airspace. The NWS, the current central monitoring element of NORAD, will still need to be fully maintained until these new systems are in place. When combined with additional space assets and 3 Space Division oversight, these improvements will significantly enhance the overall continental defence command capability and the associated command and control inputs.
All that being said, improved command and control is an empty gesture if there are no "forces" to command. The current RCAF commitment to NORAD relies primarily upon the aging CF-188 Hornet fleet in order to provide the "tip of the spear". Granted, the MND's NORAD modernization speech mentioned that Canada is in the final phase of the procurement process for 88 new F-35 fighter jets, along with the procurement of compatible advanced missiles. But the hard reality is that, even with all their advanced capabilities, the F-35 is effectively useless against ballistic missiles. Similarly, hypersonic weapons are likely invulnerable to any F-35 interception. That leaves F-35's only to potentially intercept intruding aircraft and / or cruise missiles.
Completely absent from any of these latest announcements is any discussion of potential Canadian participation in the existing US Ballistic Missile Defence program and / or any emerging technologies, such as directed-energy weapons. A directed-energy weapon (DEW) is a ranged weapon that damages its target with highly focused energy instead of using a solid projectile or explosive. This technology can include either lasers, microwaves, particle beams, and / or sound beams to target missiles.
Canada currently possesses no theatre defence missiles or any other similar capability. A Terminal High Altitude Area Defence (THAAD) system can be a transportable, rapidly-deployable capability to intercept and destroy ballistic missiles inside or outside the atmosphere during their final, or terminal, phase of flight. In the Western world, besides the United States, both the United Arab Emirates and Israel have operational capabilities in this same regard.
So, the time is now to have both an informed discussion and to plan for a way ahead in a comprehensive manner. Enhancing command and control and also using space-based elements to provide advanced warning is logically an "empty gesture" if there is no overall defensive capability. Similarly, there is no deterrent against launching an attack if it cannot be somehow defeated. US officials have now made it clear that they are not authorized to come to Canada's defence in the case of a ballistic missile attack. Because Canada is not currently a BMD program participant, decisions on when, where and whether to intercept an incoming ballistic missile are made not under the auspices of the binational NORAD structure but, rather, by the US alone, under its domestic defence command USNNORTHCOM. The same will likely be true for hypersonic weapons, given the potential technology needed to defeat them.
In the 1960's, the RCAF relied upon a layered defence system with manned CF-101 Voodoos and unmanned Bomarc surface-to-air missiles in order to potentially intercept a force of conventional jet bombers. Although much maligned, the nuclear-tipped Bomarc missile capability provided an effective known deterrence, as well as a last line of defence against any bomber attack. A layered defence system is still applicable in today's context. F-35's by themselves are insufficient.
As of May 2022, Defence Minister Anita Anand had indicated that Canada was perhaps examining the possibility of joining the United States' ballistic missile defence system, a re-evaluation that comes nearly two decades after Ottawa first rejected an invitation to participate in the BMD program.
Whether it is a decision to finally participate in the US BMD program, or to acquire a national THAAD capability or even perhaps to further explore DEW technology, Canadian defence officials need to outline both a strategy and an implementation plan that can provide a credible defence capability. Otherwise, it does not make sense to spend billions on NORAD modernization and Canadian military space programs, without further considering, and then creating viable defence capability option(s).
References:
https://www.canada.ca/en/department-national-defence/maple-leaf/rcaf/2022/07/establishment-3-canadian-space-division.html
https://www.canada.ca/en/department-national-defence/news/2022/06/minister-of-national-defence-announces-canadas-norad-modernization-plan.html
Terry Leversedge
Terry Leversedge is a retired senior RCAF officer, published author and amateur historian. His career in military aerospace engineering encompassed a wide number of positions at both field units and within the headquarters of the RCAF, before he retired as a Brigadier General after 35 years of service.
Related posts