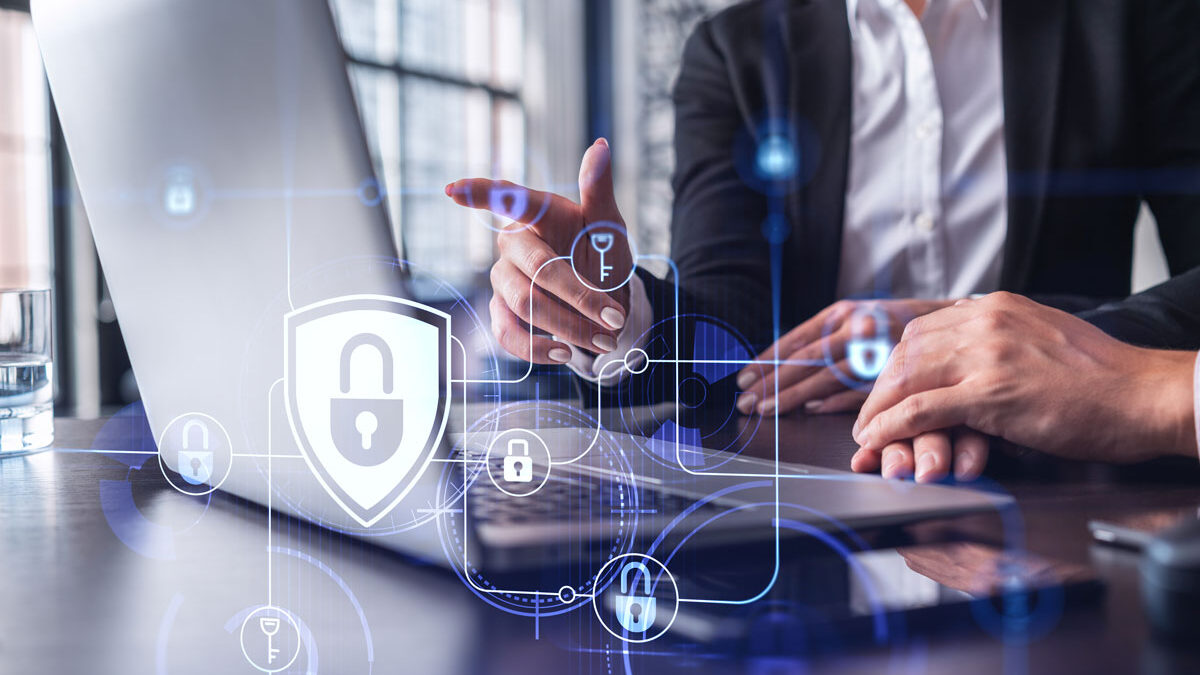 Canadian University Cybersecurity Group Appointed to Lead Federal Initiative
Vanguard Staff, January 19, 2023
8 min

read
634
A group of five Canadian universities will be heading up the government of Canada's new online security network. The National Cybersecurity Consortium (NCC) recently announced that they have been appointed by the government of Canada to lead the Canadian government's Cybersecurity Innovation Network (CSIN). The consortium will receive up to $80 million in matching funds over a four-year period to strengthen Canada's cyber security workforce and infrastructure.
The NCC Vision: Strengthening Canada's Cybersecurity Echo System
The NCC is envisioned as an industry-academia collaboration to strengthen Canada's cybersecurity echo system. It was founded in 2020 by 5 Canadian universities. Those include the University of Waterloo, the University of New Brunswick, the University of Calgary, Ryerson University, and Concordia University. It is a not-for-profit organization.
NCC focuses on five areas that include software and network security as well as privacy for individuals and critical infrastructure.
The announcement of the collaboration with the federal government was made on February 17. During the application process, the NCC worked with over 100 researchers representing a variety of post-secondary institutions across the country. They also collaborated with 34 not-for-profit organizations and 46 companies of different sizes.
A Major Force in Canadian Cybersecurity
Dr. Ken Barker Director, Institute for Security, Privacy and Information Assurance, University of Calgary, spoke about the potential the announcement provides.
"We are thrilled that the Government of Canada has appointed the NCC to lead the CSIN program," he said recently. Barker added that he expected the CSIN to become an influential driver in Canadian cybersecurity.
"We believe that under the NCC's leadership, CSIN will become a major force for the advancement of cybersecurity innovation in Canada. As a nationwide network, CSIN is poised to meaningfully advance cybersecurity across all sectors and in all regions of Canada."
A Shared Optimism
That optimism was shared by his federal counterpart.
"Demands on the digital economy continue to rapidly grow, and cyber security is an ever-increasing concern for Canadians and Canadian businesses," The Honourable François-Philippe Champagne, Minister of Innovation, Science and Industry said recently. "That's why it is vital to support and invest in a strong, secure, and resilient Canadian cyber ecosystem. Through this investment, the Cyber Security Innovation Network will not only help drive Canada's prosperity, security and innovation but also help build a nation of cybersecurity trailblazers."
The new announcement folds in under the umbrella of the National Cyber Security Strategy. It has a multipronged approach that includes protecting Canadians' rights and freedoms online and their critical infrastructure.
Business Economic Growth and Prosperity
The tactic is also focused on creating cybersecurity for businesses' prosperity and economic growth. The recent announcement is part of this push. The government of Canada's first cybersecurity strategy allocated $431.5 million over a decade.
It partnered with cybersecurity systems outside the federal government to accomplish several goals. Those included:
Securing government systems and helping them respond to detect and prevent cyber-attacks.
Helping Canadians to be secure in the online world.
This recent announcement furthers the efforts that began under this 2010 strategy. The federal notice was also met with optimism from other NCC members.
"As a founding partner of the NCC, we are thrilled to hear today's announcement," said Dr. David MaGee, UNB vice-president (research). "UNB's extensive cybersecurity expertise, including the first-of-its-kind Canadian Institute for Cybersecurity (CIC), a Tier 1 Canada Research Chair, multiple industry research chairs, and many more researchers in fields from computer science to law, is a point of pride, and we look forward to those experts contributing positively to Canada's cybersecurity landscape."
The University of New Brunswick has made a significant contribution to the consortium's core.
Largest Security Research Group
The faculty of computer science at the University is also home to the largest security research group in the country. Some of their notable accomplishments include the formation of the Security Centre of Excellence in 2007.
Expertise and Dedication
The five founding institutions brought together their expertise and dedication to innovation in the field. The resulting consortium works within both the private and public sectors. The first priority of the group is to lead world-class innovation and cybersecurity and talent development in that field.
The NCC is a federally incorporated nonprofit that was founded in 2020. They work with the public and private sectors to lead world-class cybersecurity talent development and innovation.
The NCC itself has several priorities that it will bring to the table when it leads the federal initiative.
Knowledge sharing. The consortium is dedicated to providing a community where experience is accessible at any time by both experts and peers. It's an indispensable part of any cybersecurity landscape.
Research and development in both the private and public sectors. The end goal is sustaining a robust R&D set of partnerships with the industry.
Partnership is another cornerstone. The focus here is to cultivate and promote collaborative partnership opportunities so they have a three-pronged approach between the public, private sectors, and academia.
Growth is another important area. The NCC's end goal is to build innovative and exceptional cybersecurity systems that establish sustainability and economic growth for the citizens of Canada and the country in general.
Another big part of their mandate is to offer and develop training programs meeting the cybersecurity needs of the public and private sectors.
To accomplish these goals, the consortium needs a team of well-versed members and collaborators. This group includes industry as well as not for profits as well as research centers, colleges, and universities. They also have collaborations with governments on both the provincial and federal levels.
The NCCs Mission
Advancing both cybersecurity talent and preparedness across the nation and helping to develop both is the mission of the consortium.
The University of Calgary envisions the NCC as a pan- Canadian network that supports the growth of the nation's cybersecurity ecosystems through a collaboration between industry and academia. The University is an important part of the consortium since experts at that institution have expertise in the social, ethical, and legal issues around cybersecurity. They are also well-versed in computer science and cryptography.
Dr. Ed McCauley, President, the University of Calgary, explains the institution's position.
"Academic-industry collaboration is key to advancing Canada's cybersecurity ecosystem," he said recently. "By coordinating transdisciplinary expertise across the country and forming strategic partnerships, we can accelerate cybersecurity research and development and help secure Canada's digital future."
Dr. Cauley also elaborates on the research themes that the NCC focuses its efforts on. They include:
Network Security
This aspect of the research is critical to Canada's infrastructure. Securing a network demands complex combinations of devices that include anti-malware software applications, firewalls, and hardware devices.
Software Security
This is the process of testing, building, and designing software for the above-mentioned security. Software security pinpoints and fixes problems with any type of digital product. The end goal is making products and testing existing ones so they can withstand any attacks proactively.
Human-Centric Cybersecurity
This is defined as a cybersecurity policy that takes into account the formation of guidelines and procedures as well as processes and policies that integrate with individuals.
Privacy
The NCC is well aware their continuing work with the government needs to centre on this important part of any comprehensive strategy. Some data privacy laws like the GDPR have already been created to safeguard web data, financial details, and demographic information.
Critical Infrastructure Protection.
Of course, organizational structures set in critical industries nationally need to be a priority. The focus here includes industries such as transportation and food as well as agriculture. They need to receive innovative protection against everything from terrorist actions to natural disasters and cyber threats.
A New Era
This recent announcement concerning the NCC heralds in a new era of evolving cybersecurity across all sectors and regions in the country. It shows great promise for a strong framework that will serve both citizens and institutions.
The NCC's executive members are:
Dr. Ali Ghorbani, Director, Canadian Institute for Cybersecurity, University of New Brunswick
Charles Finlay, Executive Director, Rogers Cybersecure Catalyst, Toronto Metropolitan University
Dr. Mourad Debbabi, Director, Security Research Centre, Concordia University
Dr. Ken Barker, Director, Institute for Security, Privacy and Information Assurance, University of Calgary
Dr. N. Asokan, Executive Director, Cybersecurity and Privacy Institute, University of Waterloo
Together, they are excited and thrilled that the government of Canada has appointed them to lead such an important program.
"We believe that the new network will become a major force for the advancement of cybersecurity innovation in Canada. As a nationwide network, CSIN is poised to meaningfully advance cybersecurity across all sectors and in all regions of Canada, opening a new chapter of collaborative innovation in Canadian cybersecurity."
A Collaborative Model
Current members and partners of the NCC work under a collaborative model. The consortium uses a tiered structure to engage both the public and private sectors. Current collaborators and members of the NCC include not-for-profits, industry, research centres, government, and universities as well as colleges.
Parties interested in becoming a member can email info@ncc-cnc.ca.
Related posts