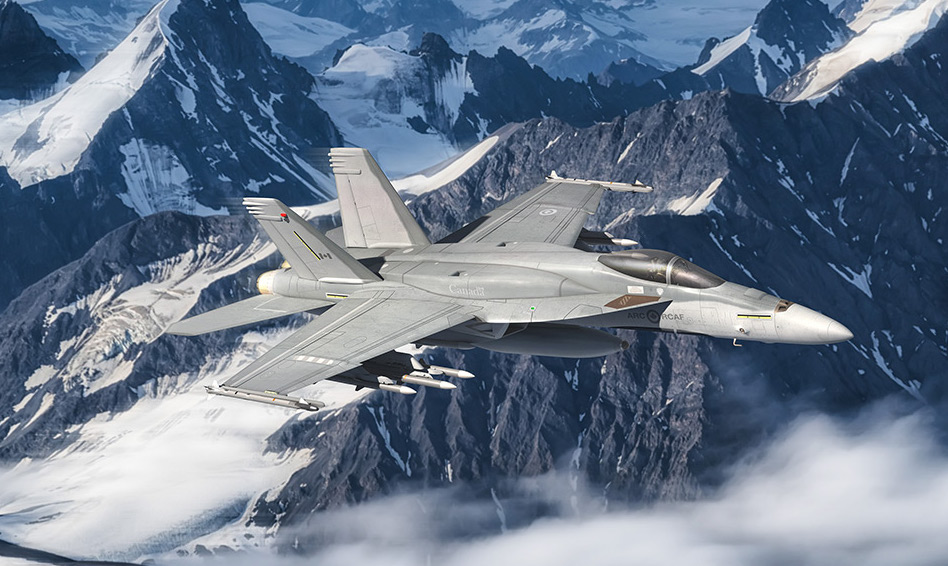 Boeing projected to deliver $61B to Canada if selected for Canada's next fighter
Marcello Sukhdeo, October 27, 2020
3 min

read
1489
By partnering with five aerospace companies, Boeing is expected to deliver $61.1 billion to the Canadian economy and create over 248,000 jobs over a 40-year period. This is all hinged on whether the company's Block III Super Hornet is selected for Canada's Future Fighter Capability Project (FFCP). Through this project, Canada plans to purchase 88 advanced fighter aircraft to provide the safety and security of Canadians and to meet its international obligations.
In an announcement made today, Boeing is partnering with CAE, L3Harris Technologies, Peraton Canada, Raytheon Canada, and GE Canada Aviation in creating the Super Hornet Team Canada that will work to provide the Block III Super Hornets to Canada if selected. These partners will support the team in the following areas:
CAE (Montreal, Quebec) will provide a comprehensive training solution for the Block III Super Hornet based in Canada and under full control of the Royal Canadian Air Force (RCAF). This includes full mission simulators and part-task training devices for pilot training and maintenance technician training, courseware, as well as Contractor Logistics Support, Training Support Services, and Facilities Services to support RCAF training.
L3Harris Technologies (Mirabel, Quebec) will offer a wide range of sustainment services, including depot and base maintenance, engineering and publications support for the Canadian Super Hornet fleet; potential for other Super Hornet depot work; and maintenance scope for Canada's CH-147 Chinook fleet.
Peraton Canada (Calgary, Alberta) and Boeing currently work closely together on CF-18 upgrades. This will expand to include a full range of Super Hornet avionic repair and overhaul work in Canada.
Raytheon Canada Limited (Calgary, Alberta) will assist with the implementation of a large-scale supply chain and warehousing services at Cold Lake and Bagotville to support the new Super Hornet fleet, as well as potential depot avionics radar support.
GE Canada Aviation (Mississauga, Ontario) will continue to provide both onsite maintenance, repair and overhaul support services for the F414 engines used on the Super Hornet, as well as technical services and engineering within Canada in support of RCAF operations and aircraft engine sustainment.
Doyletech Corporation, an economic and technological research company projected that the economic benefits to Canada if the Block III Super Hornet aircraft is selected for the FFCP is estimated to be $61.1 billion, generating 248,176 full-time jobs with a net output of $246,000 per worker.
Rick Clayton, an economist at Doyletech Corp said that given Boeing and its industry partners' long track record of delivering economic growth to Canada they are confident that their data and detailed projections are extremely accurate.
Boeing and its partners have delivered on billions of dollars in industrial and technological benefits obligations dating back to the sale of the F/A-18s in the mid-1980s and more recently on the acquisition and sustainment work on the C-17 Globemaster and the CH-47F Chinooks.
Boeing's partnership with Canada dates back to 1919 when Bill Boeing made the first international airmail delivery from Vancouver to Seattle. Today, Canada is among Boeing's largest international supply bases, with more than 500 major suppliers across the country and employing nearly 1,500 employees.
Related posts