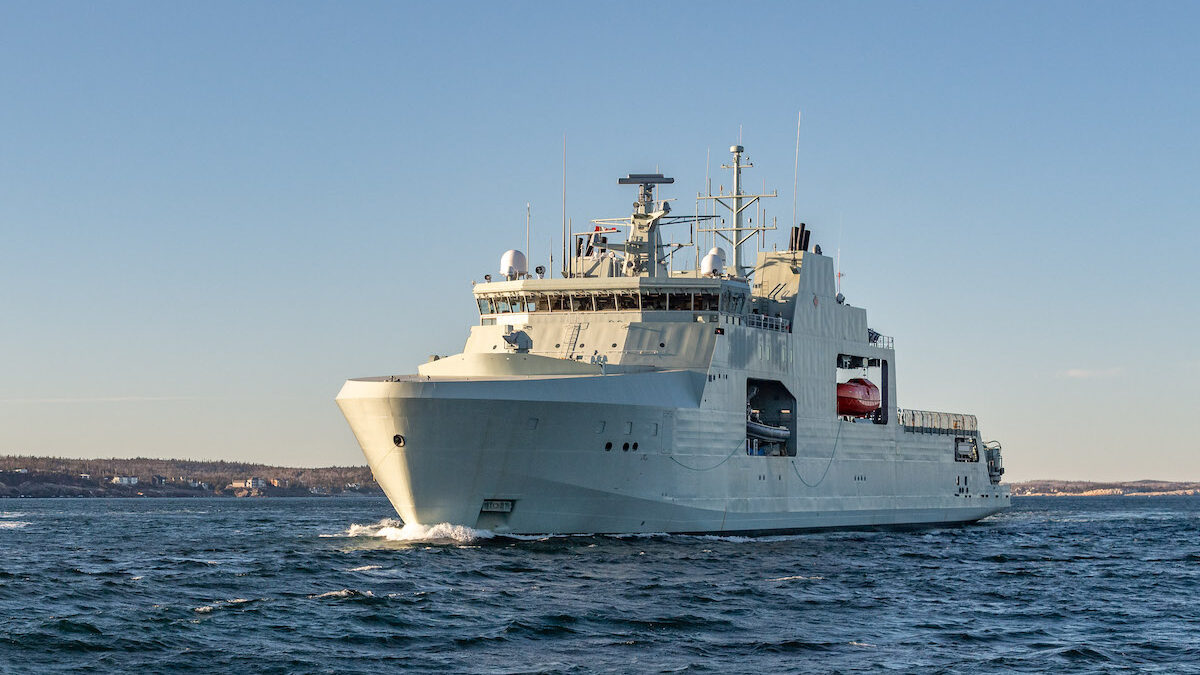 AJISS: An Innovative Approach to In-Service Support
Marcello Sukhdeo, December 14, 2020
7 min

read
5985
Interview with Jamie Turcotte, Vice President, Services, Thales Canada – Defence & Security
In 2017, the Government of Canada awarded Thales the AJISS (Arctic and Offshore Patrol Ship/Joint Support Ship In-Service Support) contract, which includes In-Service Support (ISS), refit, repair, maintenance, and training for the Royal Canadian Navy's new Arctic and Offshore Patrol Ships (AOPS) and Joint Support Ships (JSS). This is the largest ISS contract in Canadian history.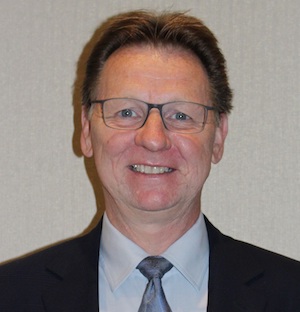 Recently, Vanguard had the opportunity to speak with Jamie Turcotte, Vice President, Services, Thales Canada – Defence & Security about their innovative approach to AJISS. Jamie has more than 35 years of experience in the defence and security industry, gaining extensive experience in business operations, program management, engineering technology, and integrated logistics support. He has spent more than 20 years with Thales, holding various roles including his current position.
Most recently, Mr. Turcotte led the capture of the (AJISS) contract for Thales Canada. He continues to oversee the start-up and implementation of the AJISS program, but is also involved in defining new approaches and strategies to grow the Thales services portfolio by leveraging the vast in-service support experience of the Thales Group.
What experience and expertise does Thales bring to the AJISS program?
The AJISS program builds on our experience providing In-Service Support to every Royal Canadian Navy (RCN) platform over the past 50 years, including the systems onboard the Victoria-class submarines, Kingston-class maritime coastal defence vessels, Iroquois-class destroyers, and Halifax-class frigates. We're combining that with the Naval performance-based in-service support capabilities of our Thales partners in Australia.
Having built a global reputation for innovative In-Service Support capabilities, we're leveraging our award-winning experience in project management, systems engineering, and integrated logistics to ensure all of the vessels are mission-ready whenever and wherever they are needed.
Can you tell me more about the role that In-Service Support plays in ensuring the Royal Canadian Navy's fleet is mission-ready at all times?
Thales Canada's In-Service Support role under AJISS includes program and life cycle material management, logistics support, design and engineering, quality management, training, preventative and corrective maintenance, management of spares, vessel enhancement, and equipment and platform disposal.
There are a lot of moving parts working with various stakeholders, but the over-arching goals are to ensure that the RCN's critical systems are supported and that the ships are maintained and available when needed.
Every day, we work closely with our customers to help them deliver on their mandates as seamlessly and cost-effectively as possible while also providing innovative capabilities that will help ensure mission success and redefine how fleets can be successfully managed moving forward.
Since the contract award, what groundwork did Thales put in-place in preparation for the delivery of the first ship, and what are some of the unique challenges in setting up this ISS contract in Canada?
Since contract award, Thales has been actively preparing for the delivery of the first vessel – HMCS Harry DeWolf – to ensure operational success across the entire AOPS and JSS Fleets for the duration of their service.
Thales is applying a Managing Contractor approach to this program, and the Thales AJISS team extends across several provinces and multiple offices and warehouses, including a new office and warehouse facility on the east coast.
This period of the project was defined as the Start-Up phase and included key activities such as the establishment of the Technical Support Network made up of industry material and service providers, the identification and validation of processes to manage the vessels, and the establishment of systems and tools that are used today in support of the AJISS Enterprise.
A unique challenge associated with AJISS is how to transfer knowledge and leverage Thales experience and lessons learned during the Start-Up phase. Thales codified some knowledge transfer into an AJISS Management System, consisting of plans, procedures, forms, templates, and digital tools that meet Canada's requirements.
This personalized knowledge transfer takes place with experienced ISS personnel from Thales Canada and Thales Australia working in an Integrated Project Team with equally experienced members from the customer organization.
AJISS also includes some defining characteristics that are unique to ISS contracts with the RCN. It follows a relational contracting model and it's performance-based.
This new way of working with all of the stakeholders involved in the program is a shift away from the traditional transactional, task-based approach – eliminating red-tape and empowering members of the AJISS Enterprise to act in the best interest of the program at all times.
Now that the first vessel – HMCS Harry DeWolf – has been delivered to the Royal Canadian Navy, what services and support has Thales provided in order to prepare the ship for trials and her first deployment to the Arctic in 2021?
When HMCS Harry DeWolf was delivered to the Royal Canadian Navy in July 2020, Thales was prepared for her arrival. Prior to the delivery of the Harry DeWolf, Thales engaged the AJISS Enterprise in planning a Post Delivery Work Period (PDWP) that included some warranty work by the ship builder, preventative maintenance, corrective maintenance, implementation of a few engineering changes, and other activities such as acquiring additional maintenance supplies like spare parts. The Harry DeWolf PDWP met all of our objectives and was completed on-time.
AJISS is a hybrid model, meaning Thales (including our TSN) and Fleet Maintenance Facility (FMF) Cape Scott collaborated to optimize the deployment of resources and to ensure the development of critical skillsets.
It was groundbreaking to negotiate a work agreement between Thales, the FMF, and all of the stakeholders to successfully complete the Harry DeWolf PDWP. Everyone worked together alongside Ship Staff under a relational framework during a pandemic – the dedication involved was unbelievable.
There truly is an ISS Enterprise in Canada that is prepared to support the Harry DeWolf and future ships as they enter into service.
The AJISS program is a Canadian Enterprise. What value does it bring in creating this domestically from coast to coast? And can you describe Thales' supplier base to support AJISS?
Thales is committed to creating value as a Canadian Enterprise, supporting the creation of thousands of jobs and engaging with hundreds of suppliers over 35 years. It will generate significant economic benefits to communities across the country, generating hundreds of millions of dollars in domestic R&D.
We're also very focused on developing a Canadian supply chain and investing in supplier development to grow the marine industrial base with businesses both big and small.
Finally, we also recognize the need for skills development for a program of this magnitude. In 2018, Thales worked with Nova Scotia Community College, in partnership with Camosun College, to complete a bi-coastal study of the In-Service Support supply chain. This was a $200K investment towards maritime sector skills development and will result in an innovative, competitive, and diverse workforce.
Thales is known for its commitment to R&D and innovation. What can you tell us about the role that digital technology will play in the Thales approach to the AJISS program?
Digital technologies like big data analytics, artificial intelligence and cybersecurity play a huge role in our approach to AJISS. Generating economic benefits of more than $250 million of R&D in Canada, we are leveraging our Digital Factory in Montreal, one of 3 Thales Group AI-focused research centres worldwide, to create an innovation-first approach to how In-Service Support is delivered and how fleets can be managed in Canada and around the world.
An innovation that we're currently finalizing is our Refit Optimizer solution: a way to proactively adapt service planning in unpredictable environments using our intelligent multi-objective planning system. This is the kind of technology that Thales brings to the program.
In addition, we'll be working with both industry and academia to continue to spark innovation and skills development in areas such as predictive maintenance, life-cycle management, and logistics support analysis.
Finally, where do you see opportunities to evolve and modernize how modern fleets are managed?
Thales is driving digital transformation in how modern fleets are managed. A good example is digital twinning technology. We're building collaborative environments that provide real-time access to information, not just to data. Thales is also taking the 3D ship build models and transforming them into 3D In-Service Support models. We're working with the most innovative Canadian companies to develop real-time remote monitoring and troubleshooting solutions while ensuring all activities are cyber secure.
AJISS is a wonderful opportunity for industry and RCN collaboration on the Digital Navy initiatives, and digital transformation enables the RCN to free up their resources so that they can focus on their core business of operating ships.
The opportunities in this space are endless and Thales looks to be a catalyst for this transformation.
Related posts