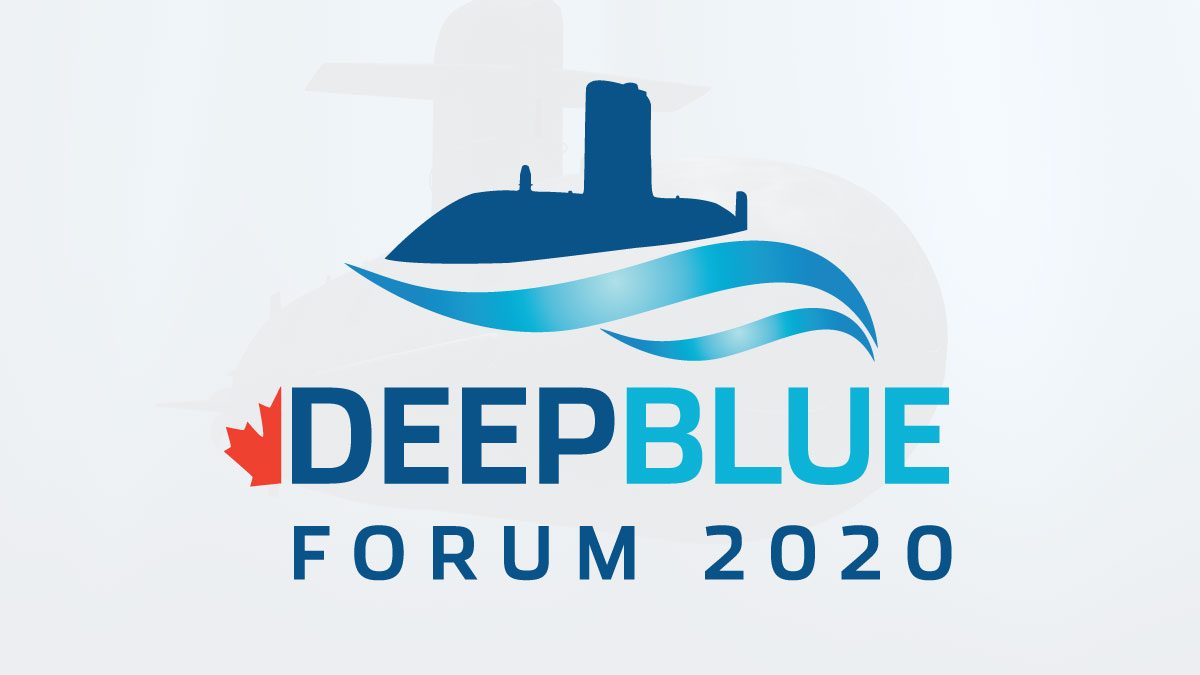 Vanguard Launches First-Ever Canadian Submarine Event
Marcello Sukhdeo, September 19, 2019
0
3 min

read
652
Canada's premier security and defence magazine, Vanguard, announced earlier today the launch of the first-ever Canadian submarine event – Deep Blue 2020 Forum – which will take place on October 29, 2020, at The Westin in Ottawa.
Canada is a maritime nation surrounded by three oceans. For Canada, the defence of our underwater domain and the ability to operate in the underwater domain, including the Arctic is a vital national strategic interest. Deep Blue Forum 2020 provides government, military and industry with a platform to learn about new trends, discuss emerging, disruptive and forecast technology developments, and further their knowledge of the underwater domain.
"It's saying the obvious – but sometimes the obvious needs saying – that oceans are three-dimensional," said Jake Jacobson, Vice President, Babcock Canada. "Our ability to monitor and control the underwater realm is key to our sovereignty, to protecting our economic zones and trade routes, and protecting and projecting Canadian influence abroad. In turn, this means having the government, defence, naval and industrial capability to be effective below the surface. This conference is timely."
Vanguard magazine has successfully produced media events for several years, including the highly regarded annual ShipTech Forum and C4ISR and Beyond conferences.
"This new initiative marks Vanguard's continued commitment to the industry by producing this much-needed forum to examine the latest technologies and advancements within the undersea world, while providing networking and collaborative opportunities," said Terri Pavelic, Editor-in-Chief of Vanguard. "We are securing a dynamic list of speakers for 2020 and the agenda will be shaped by industry experts through feedback from the community."
Deep Blue Forum is more than just a submarine event, it is about operations in the underwater domain, autonomous under-ice operations like in the Arctic and in Canada's coastal and maritime regions.
"With Canada's National Shipbuilding Strategy well underway, the underwater domain is coming into sharper focus. Lockheed Martin Canada is proud to deliver the command and control system on which all Royal Canadian Navy warfare officers and sailors initially train before some select to further their career below the waves," said Gary Fudge, Vice President and General Manager, Lockheed Martin Canada Rotary and Mission Systems. "On the Canadian Surface Combatant, underwater acoustics, advanced sonar and anti-submarine warfare are critical to Canada's unique missions and our team is delivering the advanced design for that program. This is an important topic for Canada, and Lockheed Martin Canada looks forward to being part of the conversation."
This one-day event will tackle the issues facing undersea strategies and technologies within Canada and will host a number of key speakers on underwater topics. A call for industry papers will be announced shortly along with a new web page to share updates on this inaugural undersea event.
"For Canada, a nation that must live in the maritime world, mastering the underwater battlespace is our most complex military and security challenge, one that is directly linked to Canada's national vital interests. The complexities of the worlds' oceans and Canada's ocean domain demands focused and coordinated technological innovation and advancement by both government and industry," said Ian Parker, Director Naval Affairs, Naval Association of Canada. "Without this focus, Canada will surrender sovereignty and the ability to defend the nation. The Naval Association of Canada welcomes this important initiative by Vanguard to further explore the undersea domain."
About Vanguard Magazine
Vanguard is Canada's leading trade journal that serves the Canadian security and defence industries with timely news and information that keeps senior executives in government, industry and military up-to-date on trends, policy changes and technology impact. Vanguard also reaches its online audience through its website www.vanguardcanada.com, newsletters, Vanguard Radio on iTunes and social media.
For more information contact:
Terri Pavelic
Editor-in-Chief
Vanguard
Tele: 647-793-9839
Email: Terri@promotivemedia.ca
Related posts