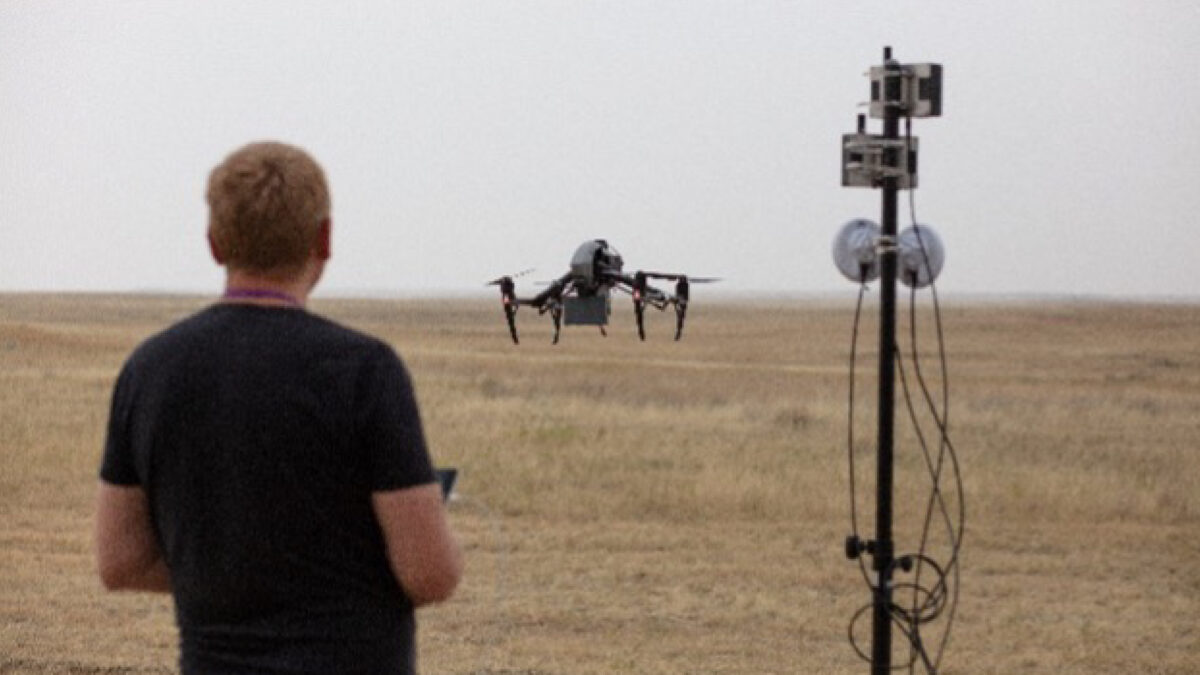 In any conflict, there is usually an asymmetrical advantage in terms of resources or equipment for one of the combatants which is typically exploited for gain. However, technology has been proven to level the playing field and even tilt it in some circumstances. For instance, when the conflict in Ukraine erupted, Russia had clear air superiority, decimating the Ukrainian air forces and restricting the Ukrainian aircraft to minimal use. However, as Ukraine adapted and evolved their strategy, Uncrewed Aerial Systems (UAS) began making a decisive difference in the conflict.
Drone operators piloting commercially available systems that cost less than $500 to purchase were being modified and used to take on a new combat role. In many instances, these cheap devices were able to damage or destroy multi-million-dollar aircraft, vehicles and weapons systems, from a distance and with little risk to their pilots. Their strategy was soon expanded to sea-based drones, underwater drones and land-based systems, with continued success.
The Ukrainian experiment tells us that the future of warfare is here, and it is remote. As various forces begin to expand the use of drones in operations, Counter Uncrewed Aerial Systems (CUAS) technology will also need to keep pace. The Innovation for Defence Excellence and Security (IDEaS) program has been on the hunt for the latest CUAS developments since 2019. It was then that the program successfully hosted its first CUAS event, where Canadian and international innovators demonstrated state-of-the-art CUAS technology to the Department of National Defence and the Canadian Armed Forces (DND/CAF), using multiple performance parameters and technical challenges for operators to overcome.
The event sparked much interest from various partners across Canada and the United States, as well as internationally, and was re-engaged in 2022. During the 2022 iteration, the US Department of Defence's Irregular Warfare Technical Support Directorate (IWTSD) joined the Sandbox team as an official Application and Observer, giving international exposure, expertise, and feedback to innovators. International teams from Australia, the United Kingdom, Denmark, and Germany also participated.
The 2024 CUAS Sandbox is the third iteration of the event. It is an opportunity for the DND/CAF to receive demonstrations of cutting-edge technology from external innovators to continue to answer this question: How might we detect and/or defeat (kinetically or non-kinetically) Micro and Mini UAS that can be integrated into the broader military command and control system?
This year, the IDEaS program is taking this challenge to the next level by awarding Sandbox prizes for the very first time. Canadian and international innovators participating in the CUAS Sandbox could be eligible to win one of the following cash prizes: $1 million for first place, $500,000 for second place, and $250,000 for third place!
Visit the CUAS 2024 Sandbox web page for more details and how to apply. The deadline to submit your application is 2 pm (EST) on October 5, 2023.
New call for CUAS Concept Development now open
The IDEaS program has launched a call for innovators to submit proposals for game-changing CUAS concepts at Low Technology Readiness Levels (TRL 1-5). Under this opportunity, Canadian and international innovators (for international, must be a legal entity duly incorporated and validly existing in Canada) could be eligible for up to $2.5 million in funding per project. There are two windows of opportunity for innovators to apply with the first closing at 2 pm (EST) on October 26, 2023. Visit the CUAS Concept Development web page for more details and how to apply!
Related posts