Trust is a vital factor in C4ISR
Marcello Sukhdeo, February 4, 2019
0
2 min

read
374
Vanguard hosted its fifth annual C4ISR and Beyond event at the Fairmont Château Laurier in Ottawa on January 30, 2019.
The Command, Communications, Control, Computers, Intelligence, Surveillance, and Reconnaissance (C4ISR) is a crucial aspect of the Canadian Armed Forces operations.
Built on the theme of "Enhancing Critical Decision Making" the conference featured four panels, two keynotes and one industry presentation.
In his keynote message, RAdm Jeffery B. Zwick, Chief of Force Development, spoke about Data, AI and Machine Learning and how all of these technologies are important to intelligence gathering. But the key challenge, according to the Rear Admiral, is to get all of these data from the sensors to the appropriate parties.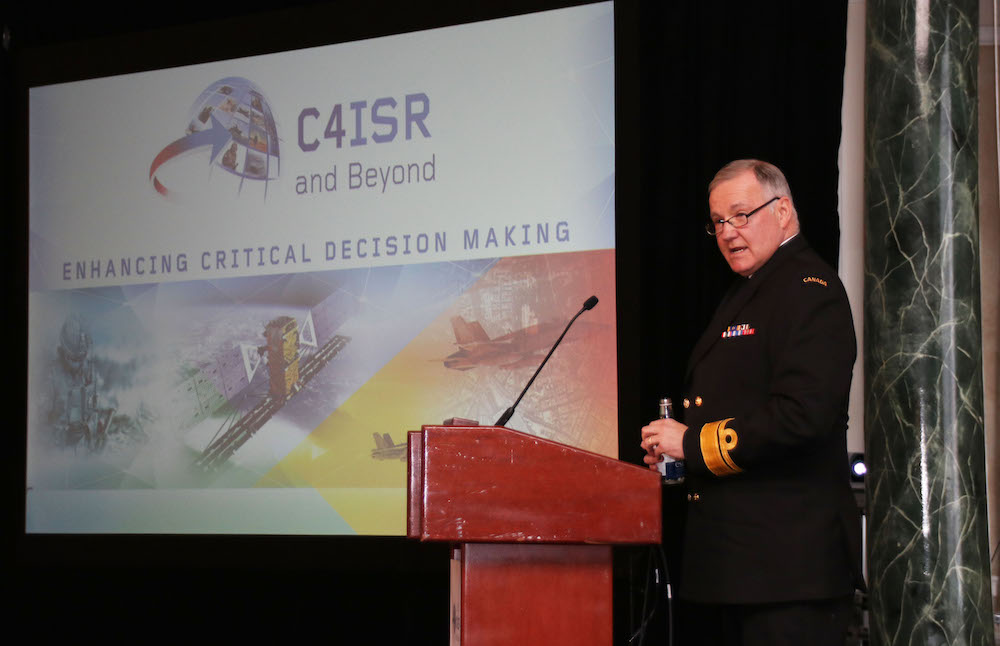 He went on to talk about the benefits of machine learning and how it will significantly reduce the workload. In order to take full advantage of these emerging technologies, RAdm Zwick said that commanders and leaders cannot be passive with their information request, they must clearly articulate what information is essential to them as a lack of precision will overload staff and reduce the delivery of relevant intelligence.
Trust in another vital factor in intelligence gathering. That factor was highlighted by the other speakers during the conference as well.
A total of 23 speakers participated in the one-day conference, sharing key challenges, capabilities and technologies that can be applied to assist the Canadian Armed Forces to fulfill its needs.
Industry speakers had the opportunity to highlight what's happening in the private sector and how the military can learn from these challenges and take lessons for meeting future capabilities. Military personnel, on the other hand, highlighted their operational needs and how industry can work with them to get there.
The 150 attendees of the conference took away lessons on cyber and how that is the most critically exposed area in military, the importance of trust, AI, Data and Machine Learning and how integration is crucial for the successful operation of C4ISR.
The next C4ISR and Beyond conference will take place around the same time next year. Stay tuned to Vanguard for more.
Related posts