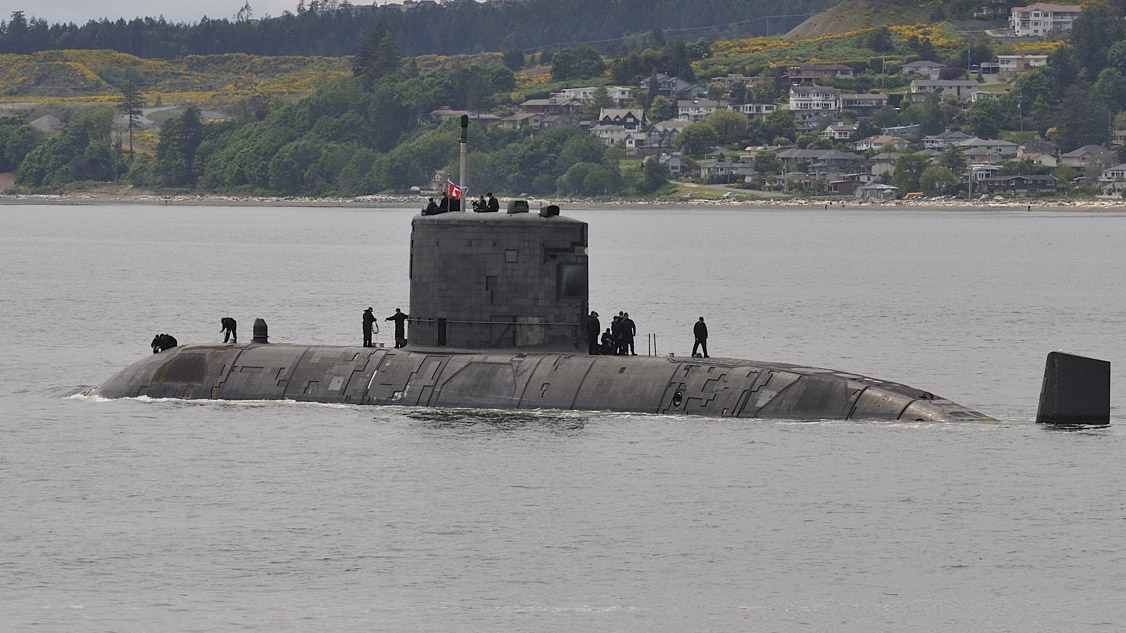 Vanguard's Deep Blue Forum 2021 is scheduled for October 28-29. As a virtual event, this conference will see the participation of speakers from across Canada and also outside its borders. Built on the theme, Canadian Submarine Design and Technology Considerations: Today and 20 years Into the Future, Deep Blue plans to bring an international flavour into the submarine discussion. This is evident with its two keynote speakers, both of whom are experts within the US naval field and have made significant contributions within their respective areas. 
Meet Deep Blue Forum 2021 keynote speakers: Admiral James G. "Jamie" Foggo, USN (ret) and Dr. Norman Friedman, Naval Analyst, U.S. Naval Institute.
Admiral Foggo will talk about the attributes that make for a good submarine within the margins of Canada's budget, while Dr. Friedman, as a prominent naval analyst and historian, will provide an invaluable perspective on the art of the possible and what to avoid in a submarine replacement project.
Admiral James G. "Jamie" Foggo
USN (ret)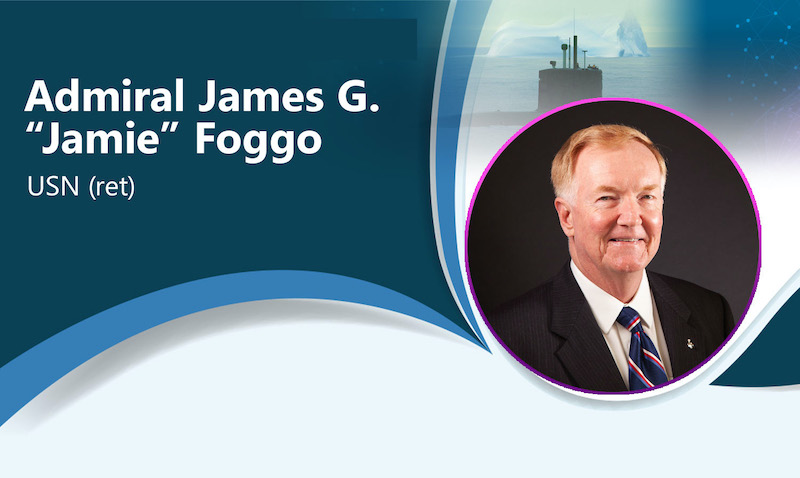 Admiral James Foggo is a 1981 graduate of the U.S. Naval Academy. He commanded the attack submarine, USS Oklahoma City (SSN 723) in 1998, which was awarded the Submarine Squadron (SUBRON) 8 Battle Efficiency award and the Commander Fleet Forces Command Admiral Arleigh Burke Fleet Trophy for being the most improved ship in the Atlantic Fleet. Foggo served as Commodore of SUBRON-6 in 2007. Over the last decade in Naples, Italy, he served in multiple major commands as Commander, Naval Forces Europe/Africa; Commander Allied Joint Force Command, Naples; Commander, U.S. Sixth Fleet; Commander, Submarine Group 8; and Commander, Submarines, Allied Naval Forces South. During this period, he also served as the Operations Officer (J-3) for Joint Task Force Odyssey Dawn (Libya). Additionally, Foggo was a NATO Task Force commander in Joint Task Force Unified Protector (Libya). In 2018, he commanded Exercise Trident Juncture (Arctic Circle), the largest NATO exercise since the Cold War with over 50,000 personnel.
Ashore, he has served in a variety of assignments, most notably as Executive Assistant to the Director of Naval Nuclear Propulsion (NAVSEA 08); Executive Assistant to Chairman of the Joint Chiefs of Staff; Executive Officer to the Supreme Allied Commander Europe (SACEUR), and Commander, European Command (EUCOM); and Director, Navy Staff.
Dr. Norman Friedman
Naval Analyst, U.S. Naval Institute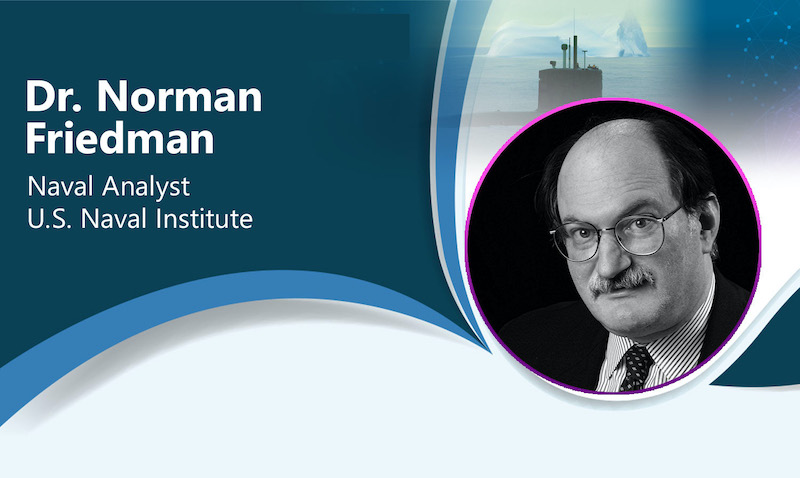 Norman Friedman is a strategist known for his ability to meld historical, technical, and strategic factors in analyses of current problems. Educated as a theoretical physicist at Columbia University and at an IBM Laboratory associated with the University, Dr. Friedman spent 11 years at a New York think tank, the Hudson Institute, headed by Herman Kahn, who was famous both as a futurologist and as a strategist. Dr. Friedman left Hudson as Deputy Director for National Security Studies. He then spent a decade as an in-house consultant to the Secretary of the Navy.
Topics Dr. Friedman has studied under contract to government agencies and to major U.S. government contractors have included the nature of future naval warfare, the defense transformation effort (as reflected in attempts to develop network-centric types of warfare), naval command and control as a model for network-centric warfare, the development of U.S. and British aircraft carriers, etc. Dr. Friedman has lectured widely in forums such as the U.S. Naval War College, the U.S. Naval Postgraduate School, the Industrial College of the Armed Forces, the Air War College, the Australian, British, and Canadian junior and senior national staff colleges, the Royal United Services Institute, the British Ministry of Defence, and at a series of seminars for the Naval Air Systems Command managed by the University of Virginia. In the fall of 2002, Dr. Friedman served as the Royal Australian Navy's Synott Professor, lecturing on seapower in several Australian cities. For more than 30 years, Dr. Friedman has presented numerous commercial lectures (for defence and naval professionals) on various defence topics.
Register today to attend this insightful conference.
Related posts