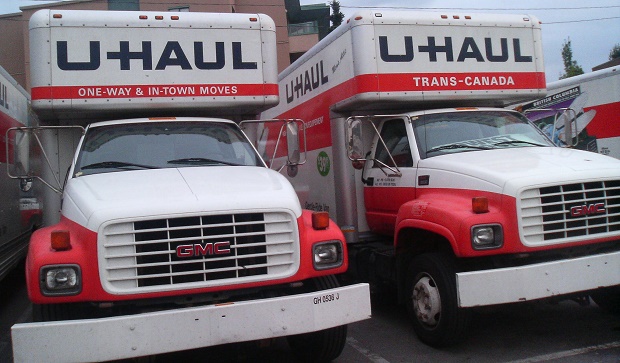 Moving vans needed to haul paperwork for FWSAR bids
Stewart Downing, February 5, 2016
0
2 min

read
313
If the number of documents is any indication of how long it would take for government officials to deliberate on a procurement project, then I'm a bit worried for Canada's long-delayed fixed-wing search and rescue (FWSAR).
Two aerospace companies bidding for the $3.1 billion contract, are reported to have delivered a total of 4,200 kilograms of documents to Public Services and Procurement Canada last month for evaluation.
The companies had to rent moving vans to submit the documents, according to a report by journalist Murray Brewster of the Canadian Press.
RELATED CONTENT
Airbus forms ISS company for FWSAR bid
Alenia's C-27J Spartan FWSAR capabilities
Is Embraer bracing to compete for FWSAR contract?
Documents brought in by Italian firm Alenia Aermacchi weighed 2,700 kilograms. Airbus Defence and Space rented a U-Haul van to deliver 1,500 kilograms of documents, the report said. All in all, there were more than 100,000 pages of documents submitted.
The report said the amount of documents from Brazilian firm Embraer is not known.
Alenia's entry to the bid is its C-27J aircraft, Airbus is proposing its C-295 and Embraer is offering its KC390.







Alan Wiliams, former assistant deputy minister of materiel at the Department of National Defence, said he found it "absolutely perverse" that the contract would require that much paperwork.
The FWSAR program was originally meant to replace the air force's remaining fleet of six DeHavilland CC-115 Buffalos and relieve the air force's fleet of CC-130 Hercules fleet of its SAR duties.
The Buffalos were purchased as far back as 1967. The plan to replace them began back in 2002 with a funding of $1.3 billion for 15 new aircraft. Since then the cost of the project has ballooned and provisions have changed. Now it is up for the companies bidding for the contract to submit the in their bids the number of aircraft they believe will be needed for Canada's FWSAR operations.
The previous Conservative government also wanted to know from bidders not just what kind of aircraft were available but also sought their recommendations on how many planes would be required and where they should be stationed.
Related posts