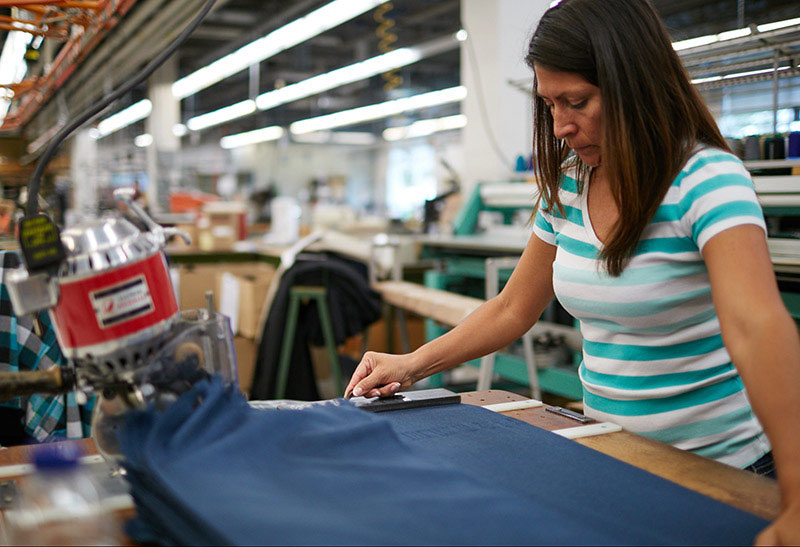 Logistik to supply uniforms to New Zealand Defence Force
Marcello Sukhdeo, June 23, 2021
2 min

read
3770
Logistik Unicorp Group, a leading Canadian company in the managed services of uniform programs, was recently awarded a contract with the New Zealand Defence Force (NZDF). The Wearables Supply and Managed Services contract is for the end-to-end management of their operational and dress uniforms, accessories, load carriage, and a wide range of associated equipment.
After a global tendering process, Australian Defence Apparel (ADA), a subsidiary of the global Logistik Group, has been awarded a contract to equip more than 15,000 members of the New Zealand Army, the Royal New Zealand Navy, the Royal New Zealand Air Force and the Reserve Forces for the next 16 years.
According to a news release, the Wearables Supply and Managed Services contract includes all integrated management services for the supply of accessories, apparel, footwear, load carriage, field equipment, and personal support items and involves offering the highest level of service to members.
This contract will result in the opening of ADA's New Zealand headquarters, which will be in Palmerston North (NZ). The purpose-built facility will serve as a centre of excellence and is set to streamline and modernize the services already in place at the bases. Besides contributing to the economic development of the Manawatu region, this new building will create additional employment whilst maintain existing positions. This initiative goes hand in hand with Logistik's philosophy of operating locally and generating domestic economic benefit with access to unique global reach and expertise.
"After years of partnership with the military, the Logistik Group has become a specialist in combat and formal dress uniforms, providing gear for Canada, Australia, France, Germany, and Luxembourg. As part of the Five Eyes security partnership, expanding the scope of services to the NZDF is a natural yet exciting milestone," said Louis Bibeau, founder, and CEO of Logistik Unicorp.
Logistik Unicorp provides high-quality, innovative, and functional clothing to more than 325,000 individual Canadian users in various corporate organizations and government agencies, such as the Department of National Defence, the Canada Border Services Agency, Parks Canada, Canada Post, and Correctional Service Canada.
The company has subsidiaries in Germany, Tunisia, Australia, New Zealand, and Vietnam, that serve their global customer base.
Related posts