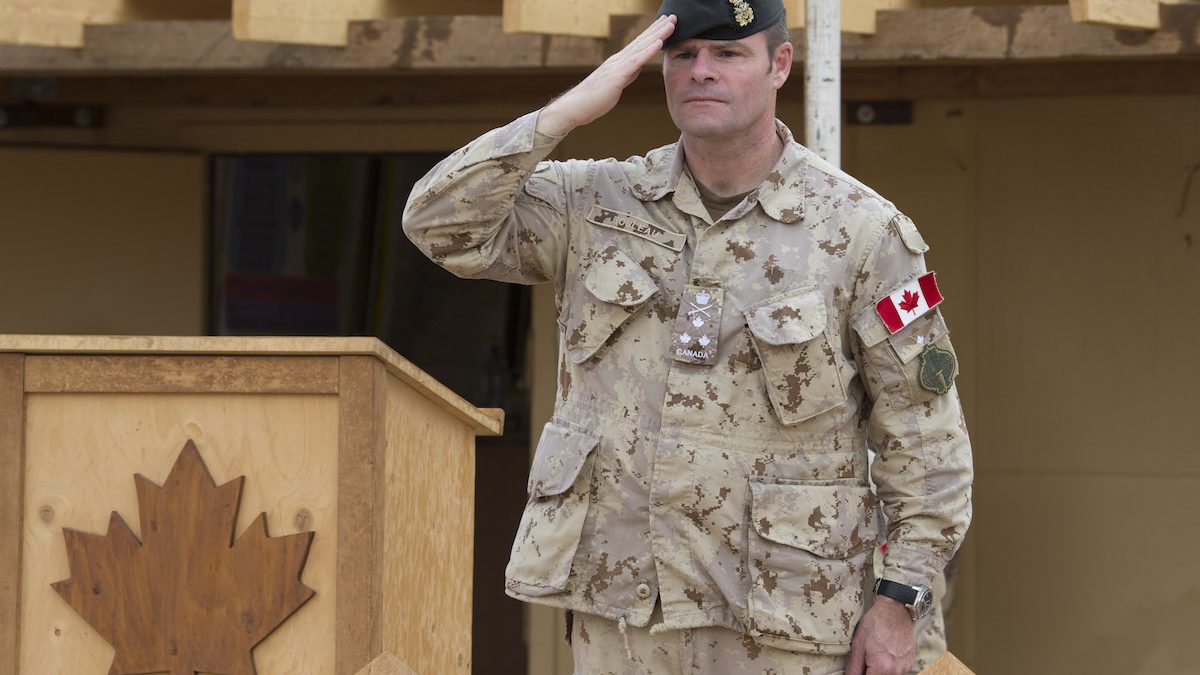 LGen Rouleau assumes post as VCDS of CAF
Marcello Sukhdeo, July 16, 2020
2 min

read
3305
In a ceremony that took place at National Defence Headquarters Carling yesterday, LGen Mike Rouleau assumed the responsibilities of the Vice Chief of the Defence Staff (VCDS) from LGen Jean-Marc Lanthier, who will be retiring after three decades of distinguished service to Canada.
"I will do my part, serving this institution and its people in the best way I can to ensure we remain ready to answer the call, whether at home or abroad. I am honoured to be the Vice Chief of the Defence Staff and I will strive to build on the trust Canadians have in their CAF every day I serve in this post," said LGen Rouleau.
Presiding over the ceremony was Gen Jonathan Vance, the Chief of the Defence Staff, in the presence of a small assembly of military and civilian members of the Defence Team.
As the second in command of the Canadian Armed Forces (CAF), the VCDS is responsible to ensure that National Defence policy and strategic objectives are achieved and the governing of National Defence headquarters and its related activities. The VCDS is accountable to the CDS and the Deputy Minister of National Defence.
The new VCDS began his military career in 1985 as an artillery officer and has served in the Canadian Army and Special Operations Forces. His previous position was Commander of Canadian Joint Operations Command. 
"I congratulate LGen Rouleau on his appointment as Vice Chief of the Defence Staff. I have no doubt he will bring a depth of experience to this very important position in the Defence Team," said Harjit S. Sajjan, Minister of National Defence. "I also want to convey my sincere thanks to LGen Lanthier for his long distinguished service to Canada. Furthermore, Canada owes a great debt to his family who too served alongside him throughout his career."
With his retirement, LGen Lanthier concludes a career dating back to 1989 and served in six international deployments and two domestic operations.
"I am grateful for having had the honour to serve Canada in uniform for all these years, and I retire with nothing but pride and the utmost respect and admiration for the tremendous soldiers, sailors, aviators, and special operators who defend our great nation," said LGen Lanthier.
Related posts