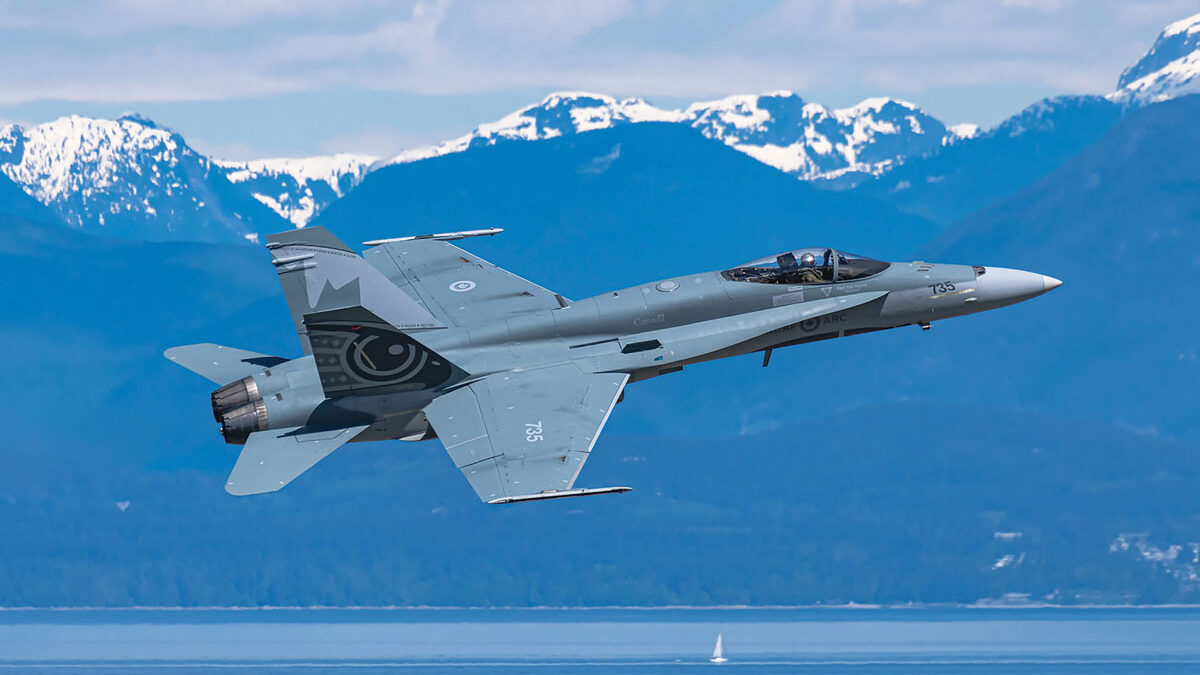 In 2022 and Beyond, There's a Need for a Comprehensive Aerospace Strategy

Mike Mueller, September 19, 2022
5 min

read
1633
A strong, national aerospace industry supports a strong economy, strong communities, and a strong, competitive Canada in the face of rapidly changing geopolitical challenges.
There can be no doubt this is an industry that can, and must, be prioritized as a driver of our nation's economic and security interests. Accordingly, it requires a long-term national aerospace strategy that renews the government-industry partnership, leverages our competitive advantages, and positions us to lead in the aerospace sustainability revolution.
While geopolitical tensions have been steadily mounting, Canada's defence spending falls short of the NATO target of two per cent of GDP.
Russia's unprovoked invasion of the Ukraine has forced an examination of defence and foreign policy with a focused attention on the need for Canada to have the means to play a bigger role in the North Atlantic Treaty Organization or (NATO) and continental defence within NORAD.
There are encouraging signals in the steps the Canadian government is taking regarding NORAD modernization with our American ally.
As recognized through Canada's Joint Statement on NORAD Modernization, to meet our security and defense objectives, both Canada and the United States must be secure within our shared North American continent. The stronger and safer we are at home, the more we are capable of engaging and acting together in the wider world, in support of a strong, rules-based international order.
Canada and the United States have long benefited from the protection afforded by North American geography. However, growing strategic competition, rapid advancements in technology, and ongoing changes in our climate are eroding that protection, including by exposing North America to a greater and more complex conventional missile threat. NORAD modernization represents an opportunity for government to plan and align policy and investments with Canadian national security and industrial objectives to ensure that Canada's aerospace sector plays a defining role in delivering capability, bolstering our arctic sovereignty and continental defence.
SEIZING OPPORTUNITIES THROUGH A NATIONAL STRATEGY
How do we ensure Canada maintains and advances its global leadership with the creation of new, high-value jobs, strategic R&D and Canadian innovation? Investments in defence, sustainable aviation fuels (SAF), electric engines and technologies, hydrogen combustion and advanced aerodynamic designs will bolster our competitiveness in the global cleantech market, estimated to grow up to $6 Trillion by 2023.
More collaboration is required to ensure we seize the opportunities ahead. We need look no further than other competitor nations to see what is possible. For example, the Government of the United Kingdom (UK) is working actively with industry through their UK Aerospace Sector Deal, their National Space Policy, and their Defence and Security Industrial Strategy towards economic and environmental goals. These strategies and partnerships have led to the industry-led Decarbonisation Roadmap. Canada could do the same and seize a generational opportunity to centre a much-needed national aerospace strategy and defence industrial strategy to ensure continued Canadian leadership over the next 30 years.
Additionally, aerospace's role in national security, defence trading relationships, the broad societal impacts, and applications of its innovations, as well as the exceptionally long product and investment timelines, set it apart and require a close partnership with government.
We are committed to work with government to find efficient ways of reducing delays in the defence procurement process. The geopolitical environment is changing rapidly and requires fast-paced government action. Large procurement projects affecting aerospace will be launched in the upcoming years and we need to make sure that an efficient and timely procurement process is in place.
SUSTAINABILITY & FUTURE FACING INNOVATION
On sustainability, reaching net-zero and transitioning to green innovation is an imperative for industries across the globe, including Canada's aerospace sector which spans civil aviation, defence and space. In fact, looking out over the next 20 to 30 years, there are huge opportunities for Canadian aerospace to lead on the global stage – defence sector included – especially if we have a renewed partnership with government to ensure the right policies and programs are in place.
Getting these things right will increase GDP contributions and export capacity. Canadian Aerospace has always been synonymous with discovery and invention. Many of the technologies we rely on today, including cellular technology and solar cells, are the direct result of aerospace discovery, multi-sectoral collaboration, and dedicated support. A national strategy will ensure this future facing innovation continues.
Our industry is at the forefront of finding solutions to climate challenges and we want to work together with the government to achieve them. The recently announced NATO Climate Change and Security Centre of Excellence to be located in Montréal provides a tremendous opportunity for industry to work in collaboration with Global Affairs Canada and the Department of National Defence as an active partner.
There is a global innovation race underway in aerospace sustainability. Canada's competitor countries are moving quickly to ensure their aerospace industries seize the cleantech opportunities which also drive economic opportunities. Canada must not cede this ground.
Canadian aerospace has always been a bold, future-facing industry with world-leading inventions. We have a decades-long history of excellence and achievement. Canada is one of the few places where an aircraft can be designed, built, and certified – we have the talent and ability to see the process through from start to finish.
STATE OF THE INDUSTRY
According to our most recent State of Canada's Aerospace Industry report, produced in conjunction with Innovation, Science and Economic Development Canada, the sector generates $24B in GDP and close to 200,000 jobs to the Canadian economy. R&D investments topped $710 million in 2021, the highest among all Canadian manufacturing industries.
Canada ranks first in the world for the production of civilian flight simulators, second for the production of business and regional aircraft, and first for the production of turboprop and helicopter engines.
With a highly skilled workforce that is the envy of the world, a robust export capacity and a global reputation for cutting-edge innovation and technology, Canadian aerospace is well positioned to lead in the new green revolution.
As the transition to greener technologies accelerates in the coming years, even more could be accomplished through a concerted partnership with government.
The opportunities are endless. We must ensure we are positioned to seize them.


Related posts