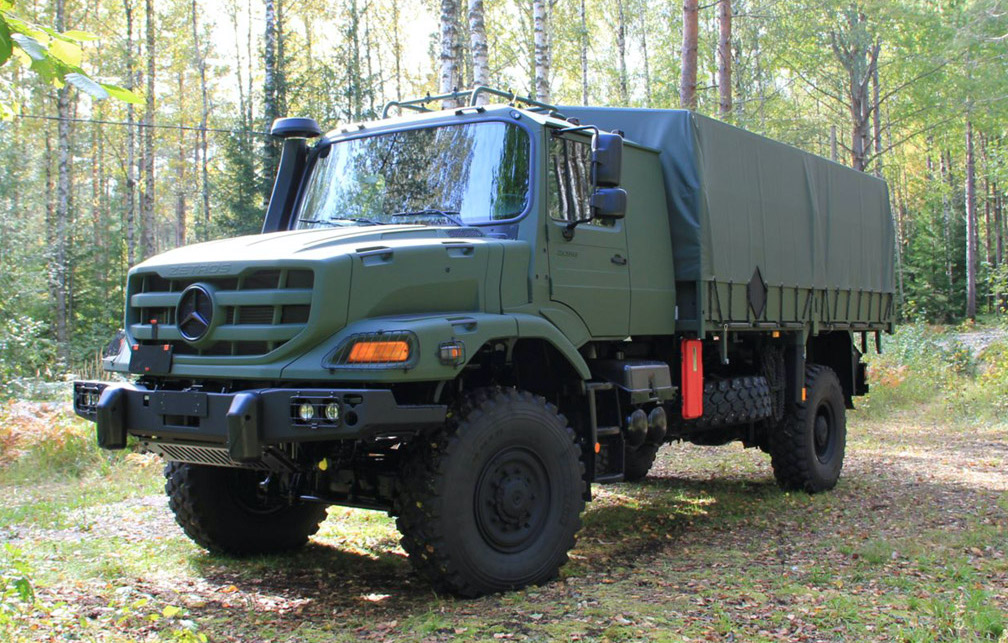 General Dynamics Land Systems-Canada has selected Manac Inc., a trailer manufacturer, to design and build the light capability trailer and the heavy equipment transporter in the General Dynamics team bid for Canada's Logistics Vehicle Modernization (LVM) project. This project is part of Initiative #40 of Strong, Secure, Engaged for which Canada is looking to "acquire new fleets of light and heavy logistics vehicles, trailers, vehicle modules, armour protection kits, initial in-service and logistics support and fund associated permanent infrastructure upgrade and construction requirements."
Logistics Vehicle Modernization Team is made up of General Dynamics Land Systems-Canada, Mercedes-Benz, Marshall Canada, and SOFRAME.
According to a news release, the LVM light capability trailers will be designed and produced at Manac's main plant and head office in Saint-Georges, Quebec, while the design and production of the heavy equipment transporters will be performed by a Manac-partner organization. The company has five manufacturing plants, one in Oran, Missouri, one in British Columbia, and three in the province of Quebec.
"We are very excited about this partnership and truly feel we have a winning combination to support General Dynamics Land Systems-Canada in their bid for Canada's Logistics Vehicle Modernization (LVM) project," said Tom Ramsden, Vice-President Sales & Marketing for Manac. "We are bringing the best trailer minds and capabilities together, utilizing the expertise and diversity of each to maximize the potential for success in this very exciting opportunity."
Manac is a privately owned Canadian company that was founded in 1966 by Marcel Dutil in Saint-Georges, Quebec. The company is currently being led by Marcel's son, Charles Dutil, who is the long-time President and CEO of the company.
The Request for Proposal is expected to be released later this year for the Logistics Vehicle Modernization project.
Marcello Sukhdeo
Marcello is the managing editor of Vanguard. He is an avid technology and security enthusiast, who has worked on content leadership strategies for a number of industries including the public sector, life science, technology and defence.
Related posts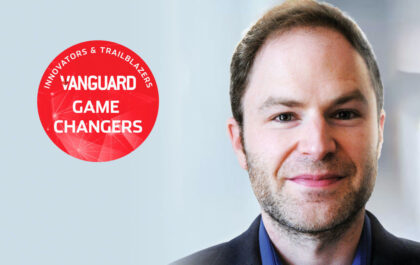 Game Changer: Shlomo Bielak, Chief Technology Officer, Benchmark Corp
When Shlomo Bielak started out in the industry it was all about networking and connectivity. "I was interested in the…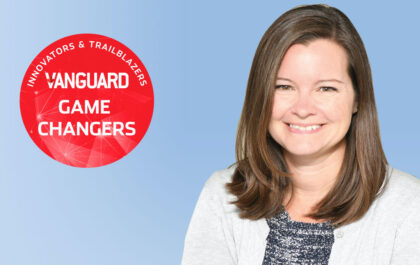 Game Changer: Christine Griffin, Head of Sales, Account Management and Client Services, Express Scripts Canada
Christine Griffin began working with Express Scripts Canada since its inception in 1996. What started out as a simple pharmacy…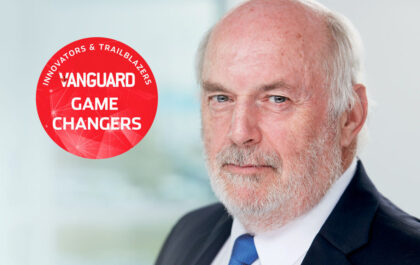 Game Changer: Louis Bibeau, President and CEO, Logistik
After several years with the department of foreign affairs as vice-consul in Marseilles and then in Boston, Louis Bibeau was…