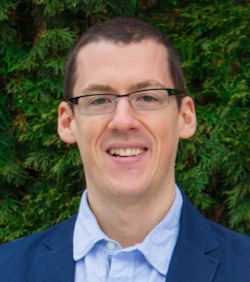 Game Changer: David Uram, CEO, Factory Bucket Inc.
Marcello Sukhdeo, December 10, 2018
0
5 min

read
436
Meet David Uram, a young technology entrepreneur who started out manufacturing his product and selling it online across North America.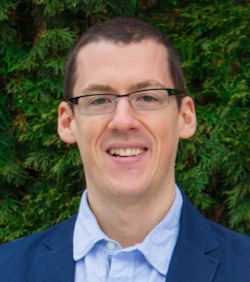 "I partnered with a local industrial manufacturer who helped me develop and refine the final product," said Uram. A little while later, he sold his business and the very manufacturer whom he was working with invited him to assist them in adopting technology into their operations. "From there I started to work with dozens of manufacturers and noticed they all had similar pain points stemming from their legacy technology/software," he added. That realization led to the birth of his company, Factory Bucket, to fill the need for a better solution in the industry.
Uram was selected as a Vanguard Game Changer for the December 2018/January 2019 issue.
What is your role in your organization today?
As CEO, my job is to set the vision, evangelize the company and find great people to work with to build the best team that works toward our mission of creating the world's largest industrial network, backed by digital products that enhance workflows for manufacturers across the globe.
What was your most challenging moment?
Stepping into an industry with no prior knowledge or know-how but quickly adapting, learning and growing our team to meet the needs of the people, companies and market. In this case, it's understanding our customers and manufacturers who need tools to do things better and more efficiently.
What was your 'aha' moment or epiphany that you think will resonate most with our reader?
I've walked into dozens of manufacturing plants, and in many of their offices, you see whiteboards and simple spreadsheets used to run critical operations like scheduling, logistics, inventory management and much more. I knew there had to be a better way; with the industry on the cutting edge of technology on factory floors, it only makes sense to bring equally smart software solutions into the front offices to help manage and direct those operations.
What is the one thing that has you most fired up today?
The rapid changes happening in our world through the internet, mobile and cloud computing. Manufacturers have just not caught up to the technology shift in the last 10 years. We aim to modernize an entire industry by linking them all together on one platform. The industry is moving to adopt new technology because the old way of doing things is breaking and not efficient. The only alternative to embracing technology is to slowly become irrelevant in the coming years.
What is the best advice you received?
The "inversion" technique: always invert the problem. Planning for the opposite of what you want to happen could give you a competitive advantage in anything you do. Sometimes knowing what not to do is more useful than knowing what to do.
What is the habit that contributes to your success?
Getting things done now–not procrastinating. I've learned that opportunities are only available for a limited time, and there may be a critical chain of events that sometimes you don't realize, but the truth is that windows close. People go on vacation or change jobs, and things get pushed off and get costly if you don't do things now. I never want to miss an opportunity that's right in front of me, so I act fast and make sure it doesn't slip away.
What people or organizations do you believe best embody the innovative mindset?
Tim van Holst, President of HCL Logistics is an excellent business leader and innovator. He continuously thinks of ways to do things better. Tim has the right mindset and always takes swift action to improve things in his business.
How is your organization changing the game within your industry sector?
Currently, 37 per cent of manufacturers in the U.S. and Canada use cloud computing to run some part of their operation. This means 63 per cent are not. Factory Bucket is leading the way, showing manufacturers how to easily adopt cloud and mobile technology without having to spend months or years on a project. We help people improve operations in a matter of days or weeks, rather than months and years.
What are some of the biggest impediments to innovation in our industry sector?
Not using cloud computing and thinking it is less secure than traditional methods like in-house servers. There are risks in both cases, but if you don't adapt and are not competitive, it's easy to get left behind.
How has innovation become engrained in your organization's culture, and how is it being optimized?
Innovation is in our DNA. Coming from the technology background, most things we do are considered innovative, especially in an industry that typically only makes incremental improvements. We are building a software platform that we believe the next generation of professionals in the industry will not only be automatically familiar with but will be demanding of their employers to stay on track with the new normal for workplace productivity and connectivity.
What technologies, business models, and trends will drive the biggest changes in your industry over the next two years?
"Internet (network) + Mobile + Cloud Computing = Rapid Change".
The 'network model' is the most important thing for any business to grasp going forward as a framework to think about their business. The internet is fundamentally a network that was originally called "ARPANET."
Many people don't know but the internet that we know today got its roots from the U.S. Department of Defense. Their mission was to create a network 49 years ago, and this model of thinking is more applicable today than any year prior.
What is your parting piece of advice?
Always be asking. You never know unless you ask; ask clearly, ask specifically, and ask intelligently. You usually get what you ask for if you have the intention and emotional intensity behind your ask.
Related posts