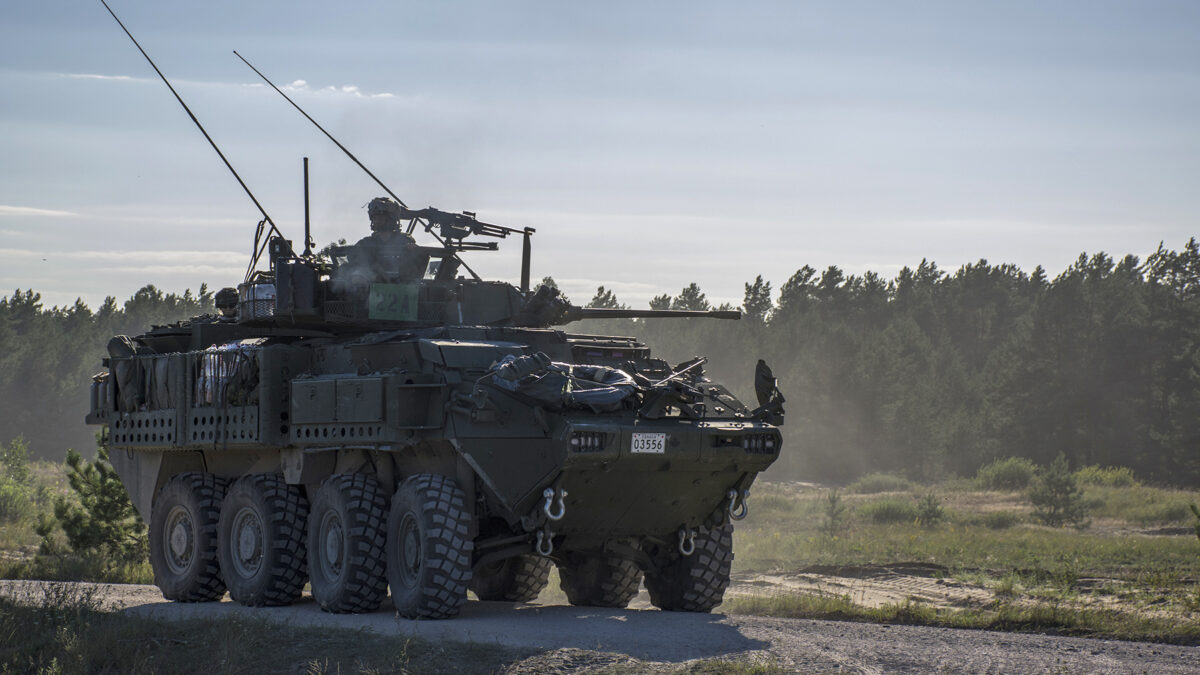 FORC3 Announced as Team Name for LVCTS Project by Rheinmetall and Canadian Partners
Vanguard Staff, June 10, 2022
2 min

read
2075
Back in June 2020, Rheinmetall and Lockheed Martin announced a strategic partnership in pursuit of the Canadian Army's Land Vehicle Crew Training System (LVCTS). Now, the project has unveiled its new name – FORC3.
The project is led by Rheinmetall Canada, a subsidiary of Rheinmetall based in Montreal, in collaboration with Lockheed Martin Canada, Rheinmetall Electronics (Bremen, Germany), and Lockheed Martin Training and Logistics Solutions (Orlando, Florida). The agreement formed an international alliance with unparalleled experience and expertise in the design, development and implementation of world-class combat vehicle virtual simulation centres.
"The name FORC3 is all about promoting a partnership between Rheinmetall, Lockheed Martin, and the Department of National Defence (DND), united through excellence to enable training for adaptive dispersed operations," said Pietro Mazzei, Vice-President, Rheinmetall Canada.
The FORC3 consortium, in conjunction with leading Canadian companies in the defence, service, infrastructure and simulation sectors, has secured the capabilities to build and operate five state-of-the-art LVCTS simulation centres across Canada. The Canadian teams include Rheinmetall Canada (Saint-Jean-sur-Richelieu), Lockheed Martin Canada (Ottawa), the ADGA Group (Ottawa), Bluedrop Training and Simulation (Halifax), EllisDon Construction and Building Services (London), Paladin AI (Montreal) and REDspace Incorporated (Halifax).
Drawing upon its partners' global experience and cutting-edge technologies to fundamentally transform operational training for the Canadian Army, each proposed simulation centre will create highly realistic synthetic environments that replicate the future land operating environment. The LVCTS will enable the Canadian Army to train its soldiers using sophisticated analytical tools to exploit training to the fullest. By enabling the army to train for dispersed operations, a key operating concept of the Canadian Armed Forces, the LVCTS will become a key enabler in training for adaptive dispersed operations.
FORC3's team will deliver the benefits of its LVCTS program to industry and communities across Canada. The project will bring modern technologies to industries, create new and enduring high-quality jobs at five simulation centres, and help Aboriginal businesses get involved in Rheinmetall Canada's supply chains. The project will also offer significant environmental benefits as traditional field training makes way for simulated operations hosted in carbon-neutral buildings.
"FORC3 is about Canadian industries uniting with DND to effectively and comprehensively prepare the Army's women and men for the challenges they will face in the coming decades," concluded Mazzei.
Related posts