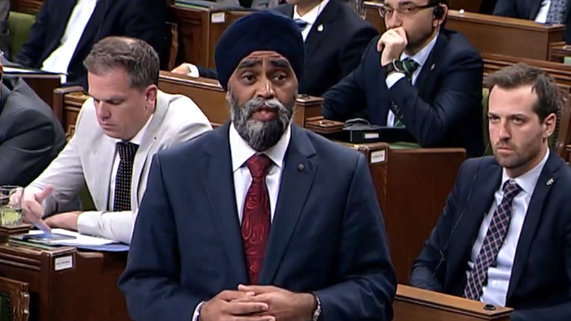 Defence policy delayed to June 7
Marcello Sukhdeo, May 15, 2017
0
1 min

read
332
On Monday, Defence Minister Harjit Sajjan announced that the long-awaited new defence policy which was expected this week will now be released on June 7 instead.
The new defence policy which is expected to outline the way forward for equipping of the Canadian military will be announced after the Prime Minister and the Defence Minister attend a meeting with other NATO leaders in Brussels on May 25. Earlier reports indicated that the policy will be released before the Brussels trip but that has since changed.
This week the Defence Minister and Foreign Affairs Minister will hold scheduled talks in Washington with the Trump administration. This move has infuriated many from the opposition, including Interim Conservative leader Rona Ambrose, who in referring to the defence policy said, "I know the chamber has not seen it, members of Parliament have not seen it, and the military has not seen it."
"Why do Washington insiders get privileged access to Canadian defence policies before the Canadian public does and before the Canadian military does?" she asked in question period.
Defence Minister Sajjan speaking with reporters denied that the Trump administration was getting a sneak peek of the new defence policy by saying that Washington has been involved from the start and that they have reached out to Canada's closest defence allies for advice on this policy.
Currently, Canada spends less than one per cent of GDP on defence, which is way below NATO's target of two per cent. So, it will be interesting to see what the increase will be like when new defence policy is released on June 7.
Related posts