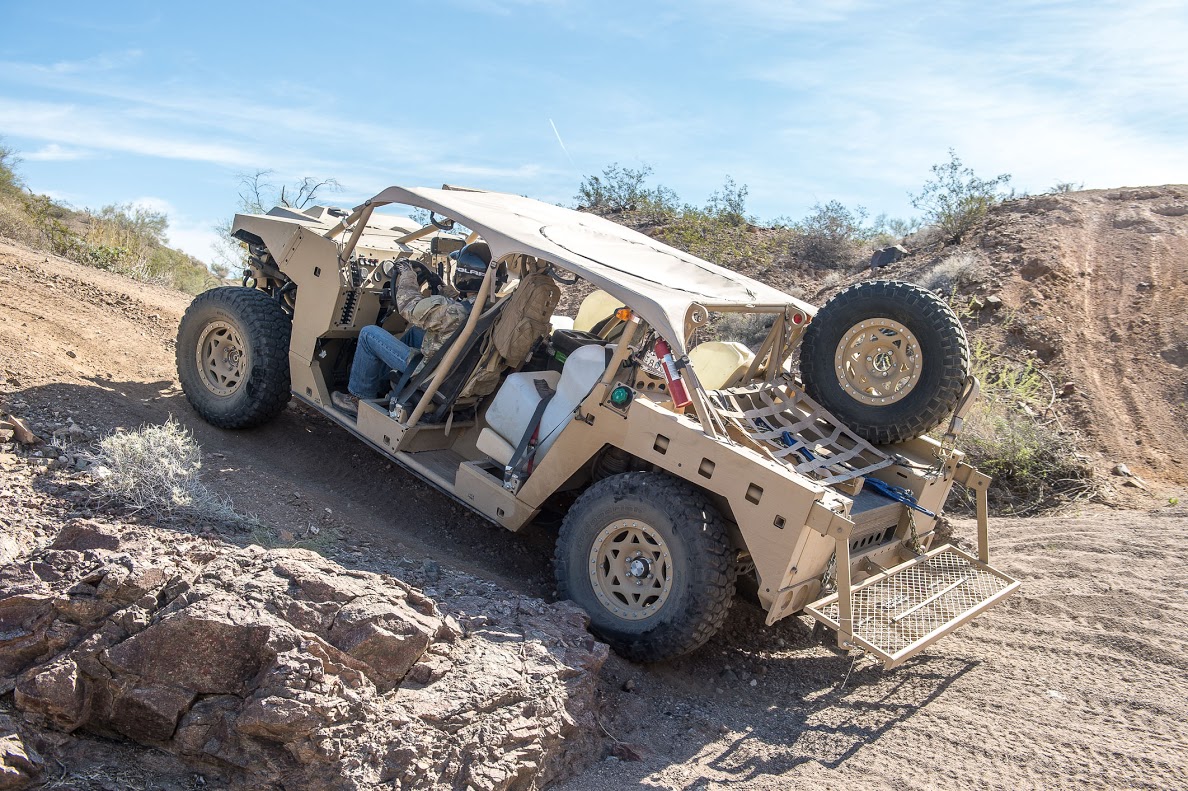 Dagor makes Canadian debut
Elena Pankova, June 2, 2015
0
1 min

read
333
Among the many CANSEC débutantes (at least to Canada) was the Polaris Dagor.
Developed by Polaris Defense and Polaris Industries Canada, the Dagor is the latest in a line of highly mobile, tactical air transportable vehicles aimed at the Canadian Army and special forces. The Dagor actually made is worldwide debut in October at AUSA and is already under contract with both U.S. and allied special forces.
Polaris said that international government testing and operator evaluations have been rigorous, but the feedback has been positive.
"The Canadian government and military are not strangers to our vehicles, which makes it even more exciting to show them Dagor," said Doug Malikowski, director of international business for Polaris Defense. "We know they share some of the same requirements for highly mobile, air transportable vehicles as our other U.S. and international customers. Dagor is purpose-built for expeditionary forces, off-road missions and can be quickly loaded for tactical air transport on the CH-47, as can our MRZR and MV850."
In a news release, the company said that Dagor was specifically designed to fill a mobility gap for light infantry and SOF and can be transported by tactical air. It can be configured to carry up to nine soldiers with full kit over unpredictable routes and terrain, allowing troops to move quickly to an objective with mission-critical equipment.
More importantly when budgets are constrained, Dagor is supported by a global COTS supply chain.
Related posts