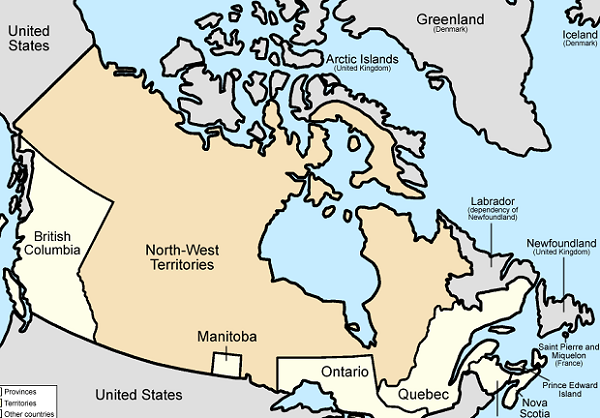 Canadian, U.S. officials meet to enhance border emergency response
Stewart Downing, April 29, 2016
0
3 min

read
430
The border between Canada and the United States spans more than 9,000 kilometres – that's more than three times the distance between Paris and Moscow – and it's quite an area to monitor, protect and manage.
During the last two days, Canadian and American officials from various departments of their respective governments have been meeting to assess technologies that can help first responders in Canada and the United States exchange information and coordinate activities during emergency situations affecting both sides of the border.
The Canada-United States (U.S.) Enhanced Resiliency Experiment, or CAUSE IV, is an experiment that aims to demonstrate how technologies can enable Canadian and U.S. emergency management officials and responders to exchange information as an incident unfolds.
It is based on a fictional scenario involving a severe thunderstorm, which spawns a tornado, and focused on two vignettes:
In the first vignette, paramedics were required to bring patients of the fictional disaster across the Blue Water Bridge between Canada and the U.S. This aims to test cross-border voice and real-time video communications between paramedics, dispatch centres, and hospitals; as well as transmission of patient data from ambulances to hospitals. Voice and written data communications between Canada and U.S. border stations and bridge authorities were also tested, as they facilitate the ambulances' ability to travel across the border as efficiently as possible.
In the second vignette, led by the U.S., various methods of public notification, including social media, digital volunteers, and commercial notification software were used to compare their effectiveness in alerting the community of the impending tornado and follow-up response. The use of the National Public Alerting System (Canada) was also tested, in conjunction with the U.S. Integrated Public Alert and Warning System (IPAWS).
This demonstration provided participants with opportunities to use technology in a simulated setting to learn how technologies, such as radio and telecommunication systems, perform under different emergency scenarios. This information will help assess the functionality and value of the technology, determine potential changes to improve the technology for operational use, and assess the procedures and training needed to maximize its use.
"The CAUSE IV experiment gave us tremendous insight into the testing of emerging communication technologies that could strengthen cross-border collaboration, Defence Minister Harjit Sajjan said in a statement.
CAUSE IV aims to demonstrate several technical capabilities, among them:
LTE or Long-Term Evolution technology generally associated with broadband wireless or advanced mobile network technologies such as 4G that increase the capacity and speed of wireless data networks.
Paramedic dispatching software.
Electronic patient care and cardiac rhythm software.
Auto-vehicle location technology used to monitor and track the movement of the ambulance as paramedics travel across the border.
Social media integration.
The National Public Alerting System (NPAS), which is a multi-channel Federal-Provincial-Territorial all-hazards system that provides emergency management organizations throughout Canada with a standard alerting capability to warn the public through radio, cable television, satellite television, e-mail and SMS text services.
The Integrated Public Alert and Warning System (IPAWS), which is a U.S. system that provides public safety officials with an effective way to alert and warn the public about serious emergencies using the Emergency Alert System (EAS), Wireless Emergency Alerts (WEA), the National Oceanic and Atmospheric Administration (NOAA) Weather Radio, and other public alerting systems from a single interface.
"Responding to emergencies is increasingly challenging as they become more intense and complex, which is why experiments such as CAUSE IV are so valuable to improving emergency responder's safety and operational effectiveness by working with our American counterparts to improve Canada-U.S. cross-border communications," according to Ralph Goodale, minister of Public Safety and Emergency Preparedness.
Related posts