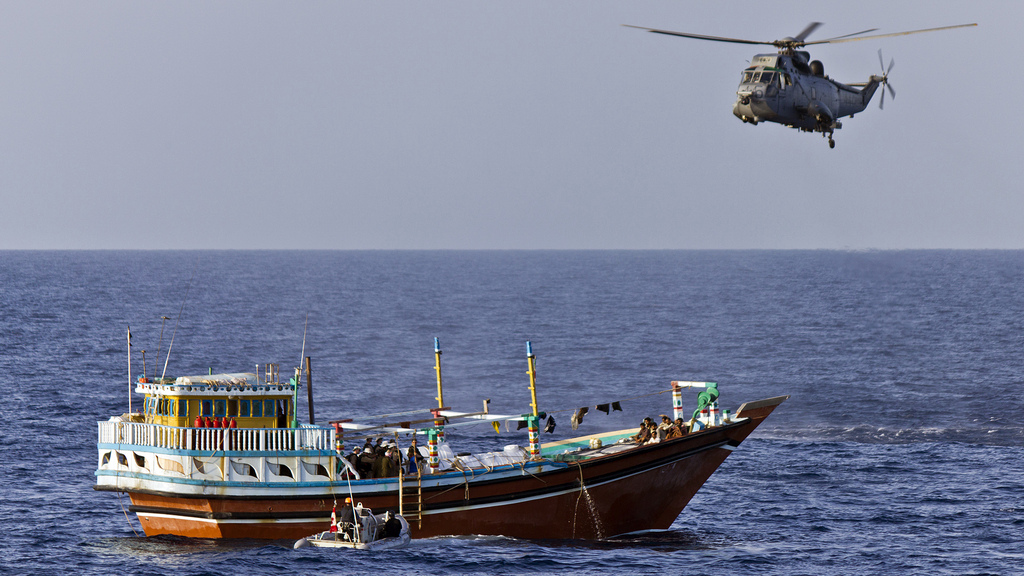 The Canadian Armed Forces have been given the authorization to deploy up to 375 personnel to Operation Artemis as Canada extends its commitment to maritime security in the Red Sea, the Arabian Sea and the Indian Ocean.
Canada's contribution to Operation Artemis is now extended until the end of April 2021. This operation consists of an international task force with ships and surveillance systems to intercept shipments of weapons and narcotics in the area. In addition to the troops, Canada will send a frigate every two years and an Aurora patrol plane once a year and will allocate up to $131.4 million to finance the extension.
"The government of Canada's renewed commitment to counter-terrorism efforts is vital to building a safer and more prosperous world," Defence Minister Harjit Sajjan said in a statement.
Since 2001, Canada has supported security in the region and has just completed its third rotation in command of the maritime security task force. During the last 12 months, the task force seized and destroyed nearly 2,700 kilogrammes of narcotics and more than 3,000 weapons according to a report from the Canadian Press.
Related posts