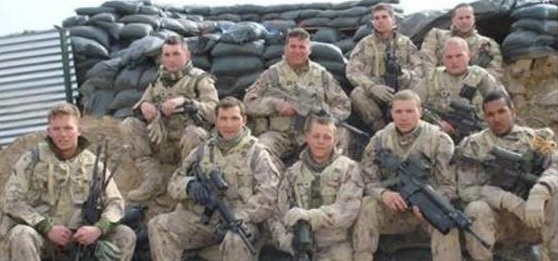 The tragic event this Tuesday which resulted in the deaths of an Afghan war veteran suffering from post-traumatic stress disorder, his wife, their 10-year-old daughter, and the child's grandmother has prompted the Canadian Armed Forces ombudsman to renew calls for better services and benefits for soldiers returning to civilian life for medical reasons.
Retired corporal Lionel Desmond, 33, was found dead January 3 in a home in a rural Nova Scotia community north of Guysborough. Police investigators said he appeared to have died from a self-inflicted gunshot wound. His wife, Shanna Desmond, 31, their daughter Aaliyah and his mother Brenda Desmond, 52, also died of gunshot wounds. Their media has called their deaths a murder-suicide, but the Royal Canadian Mounted Police said its investigation is still ongoing.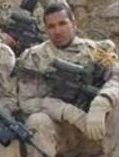 In an interview with the Canadian Press, Ombudsman Gary Walbourne said the federal government needs to provide the needed benefits and support to ill and injured military personnel before they are made to leave the service.
RELATED STORY
Ombudsman decries delay of benefits for medically discharged soldiers
Complicated system blocks transition path of injured soldiers: DND Ombudsman
A family member told reporters that after returning from Afghanistan, Desmond was diagnosed with post-traumatic stress disorder. The family member said, the veteran had sought treatment without success after his release from the military.
A Department of National Defence spokesperson said in a statement that Desmond was an infantryman with 2nd Battalion, The Royal Canadian Regiment. He enrolled in 2004 and deployed to Afghanistan from January to August of 2007.He is reported to have received treatment from a joint personnel support unit for a year before he was released from the service in July 2015. The unit provides support from injured and ill soldiers, including those with mental injuries.
Ombudsman Gary Walbourne wants Ottawa to ensure injured military personnel have all the necessary benefits and supports in place before they are forced to turn in their uniforms — recommendations he made back in the fall.
"There should be no member of the Canadian Armed Forces released until all benefits and services are in place," Walbourne said. ""That means pension, back benefits, health care. If we had had that type of a stance, I wonder what the outcome would have been."
More than 1,300 soldiers assessed between June 2014 and July 2015 were reported to be "at high risk" of never returning to duty. Of that number 290 cases, or one in four were diagnosed with PTSD.
In 2013, the military found that more than 20 per cent of 1,217 soldiers at risk of being released were diagnosed with PTSD.
In 2015, 18 military personnel took their own life. Many of them had sought mental health treatment shortly before their deaths, according to the Canadian Press report.
Related posts