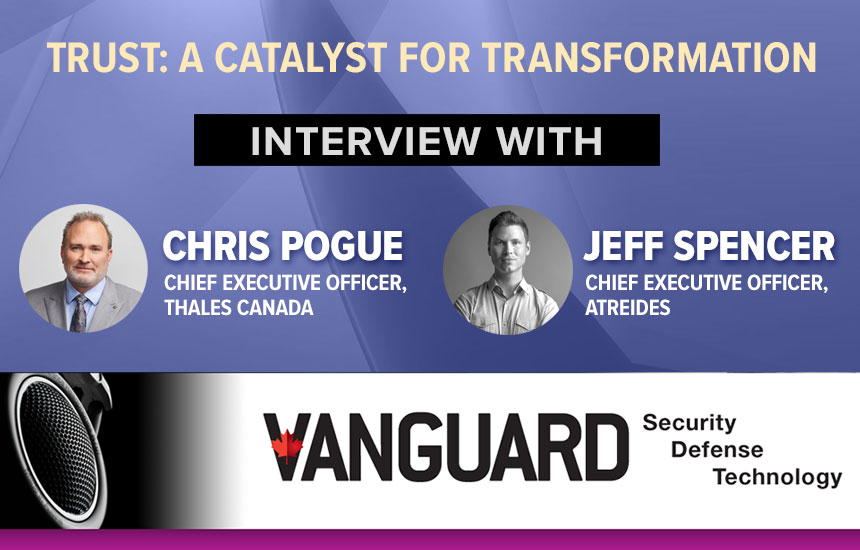 Trust: A Catalyst for Transformation
Vanguard Staff, May 24, 2022
1 min

read
1402
Join host, J. Richard Jones as he speaks with Chris Pogue, Chief Executive Officer, Thales Canada and Jeff Spencer, Chief Executive Officer, Atreides as they discuss the promise of trust as a catalyst for transformation. It's been five years the Government of Canada awarded Thales the AJISS (Arctic and Offshore Patrol Ship/Joint Support Ship In-Service Support) contract, which includes In-Service Support (ISS), refit, repair, maintenance, and training for the Royal Canadian Navy's new Arctic and Offshore Patrol Ships (AOPS) and Joint Support Ships (JSS). This is the largest ISS contract in Canadian history. In the meantime, the need for, and urgency of further accelerating digital transformation has been growing.  
In this episode:
What has changed since the AJISS contract was awarded?
When and how Thales and Atreides met
What they have accomplished together
The promise and potential of collaborative innovation between primes and SMBs
And much, much more
Related posts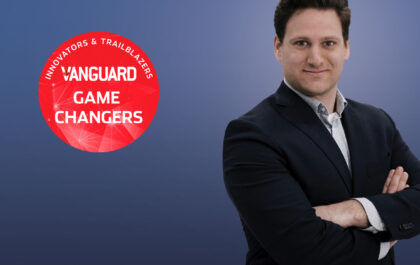 Game Changer: David Clementi, Chief Operating Officer and Accountable Manager EASA ATO, ITPS (Canada) Ltd.
David Clementi is the Chief Operating Officer and Accountable Manager EASA ATO at ITPS (Canada) Ltd. and one of our…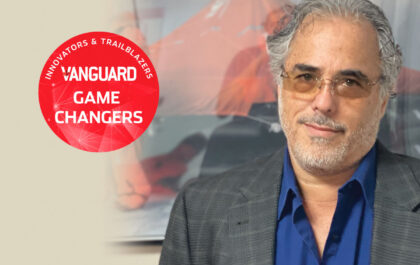 Game Changer: Diego Jacobson, Chief Executive Officer, White Glacier
Diego Jacobson is the Chief Executive Officer for White Glacier and one of our February/March Game Changers. Mr. Jacobson also…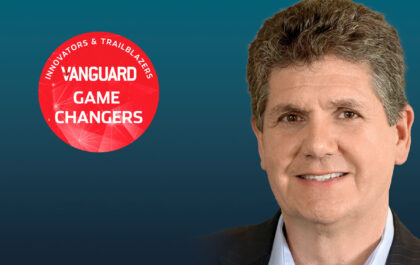 Game Changer: Tom Raimondi, Jr., Chief Marketing Officer, NETSCOUT
Tom Raimondi, Jr. is Chief Marketing Officer for NETSCOUT and one of our December/January Game Changers. Mr. Raimondi began his…